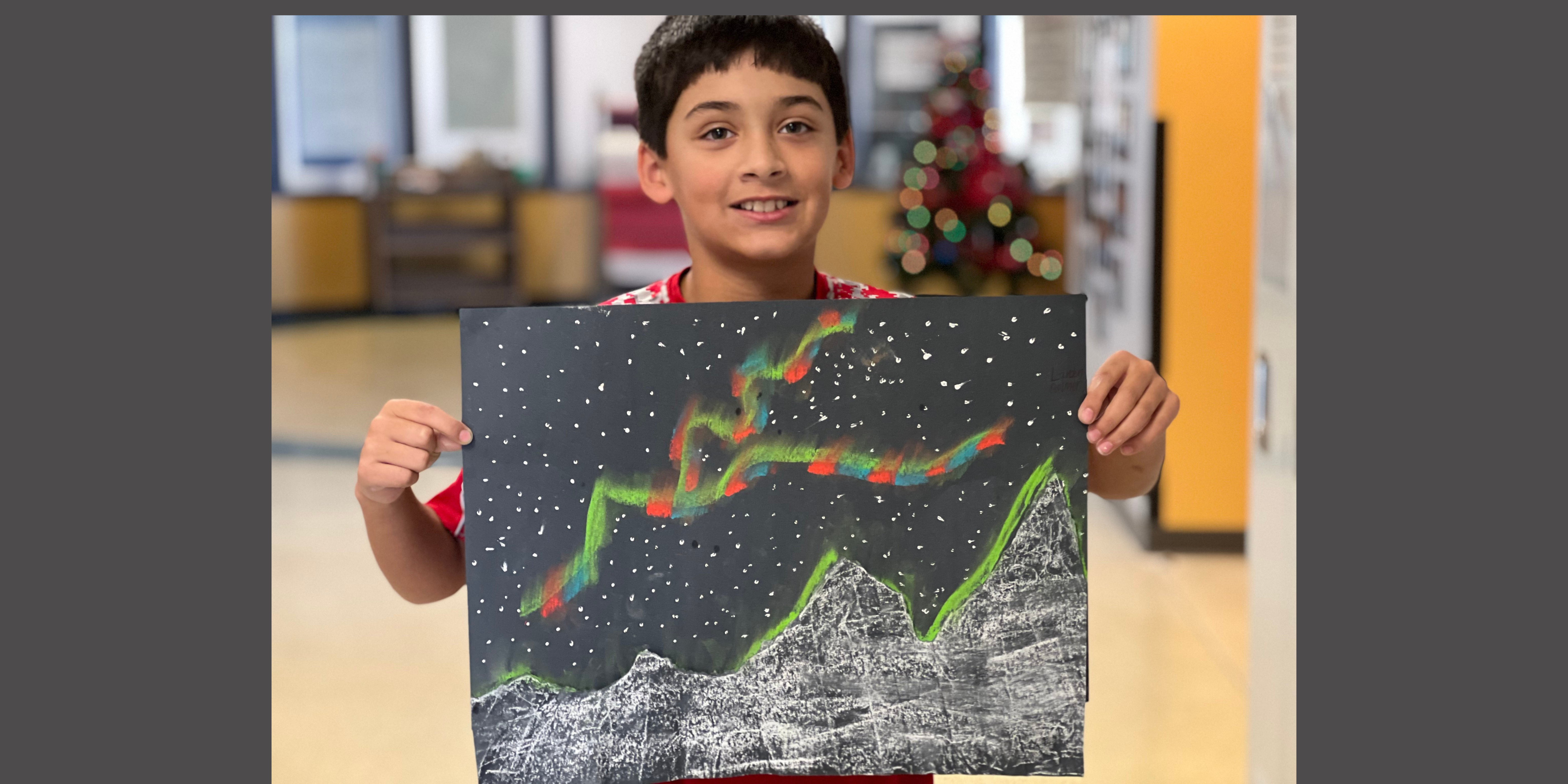 Landon Palmer created a colorful Northern Lights landscape at the STEAM Day art stop.
Fifth and sixth grade students celebrated winter STEAM day with a break from their normal class schedules. Students spent the day attending STEAM (science, technology, engineering, art and mathematics) stations.
This year's theme was Arctic exploration. The schedule for the day included stops at all six of the stations below:
Arctic Animal Sizes: Students measured and outlined actual sizes of polar animals in order to gain real perspective of animal sizes.
Balsa Wood Gliders: Students explored the basic principles in aviation, which is a needed mode of transportation in the Arctic.
Interview with an Alaska Alpinist (Iowa Native August Franzen): Students submitted questions to an active climbing guide and instructor who returned video clip answers. Students also explored his climbs from his Alaska photo collection and mapped his climbs on an Alaskan map. The activity wrapped with STEAM connections to the alpinist's work.
Jelly Critters: Students researched and created three dimensional models of the mysterious and tiny jelly creatures found in Arctic water.
Northern Lights Chalk Art: After studying the Aurora Borealis, student artists created chalk landscapes detailing the beauty of the phenomenon.
Top of the World: Students explored the differences between the north and south poles, then engineered a polar bear den.
---