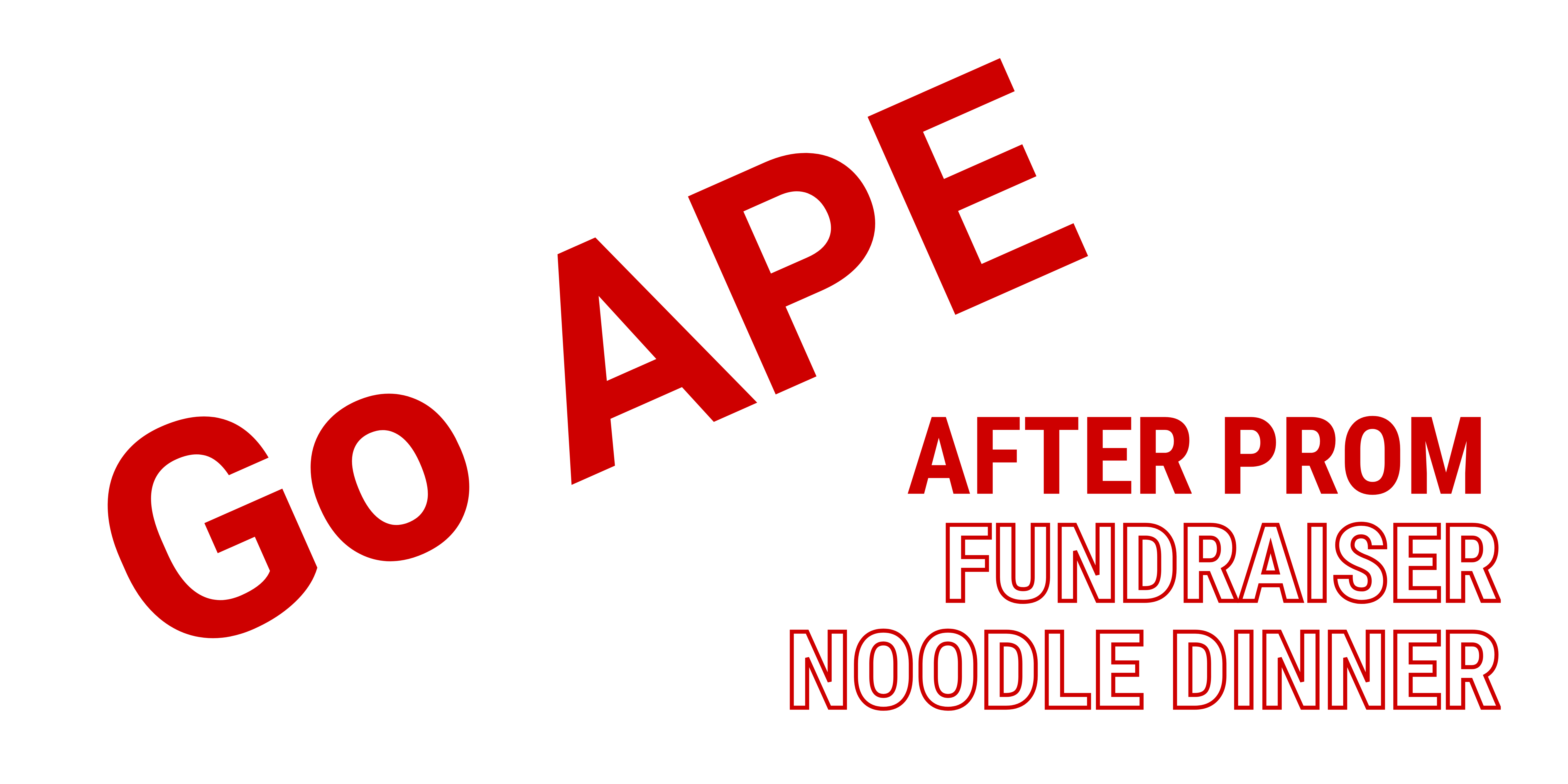 Go APE is offering a meal beginning Monday, January 31, at 5PM. The $10 dinner includes beef or chicken and noodles, mashed potatoes, dinner roll and dessert. All proceeds will benefit providing a safe and fun after prom event.
Come for the dinner, and stay for the games as Central Decatur hosts Mount Ayr for JV and varsity basketball games tipping off at 6PM.
Take out meals are also available.
Call 641-220-3926 for more information.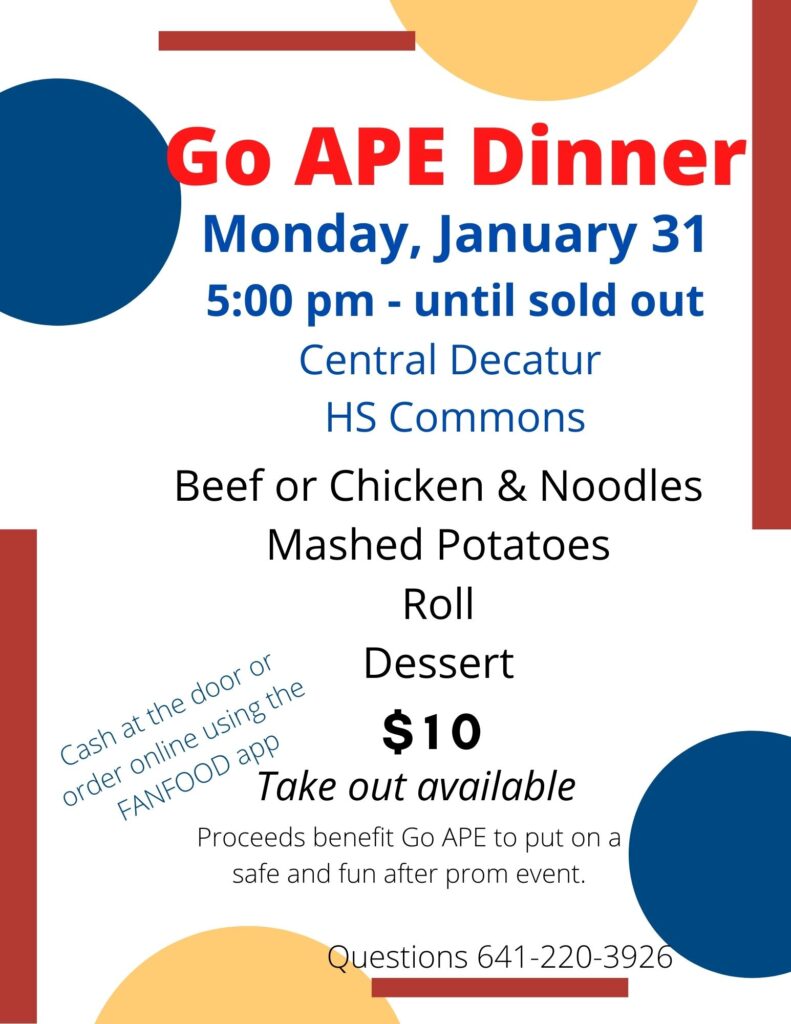 ---