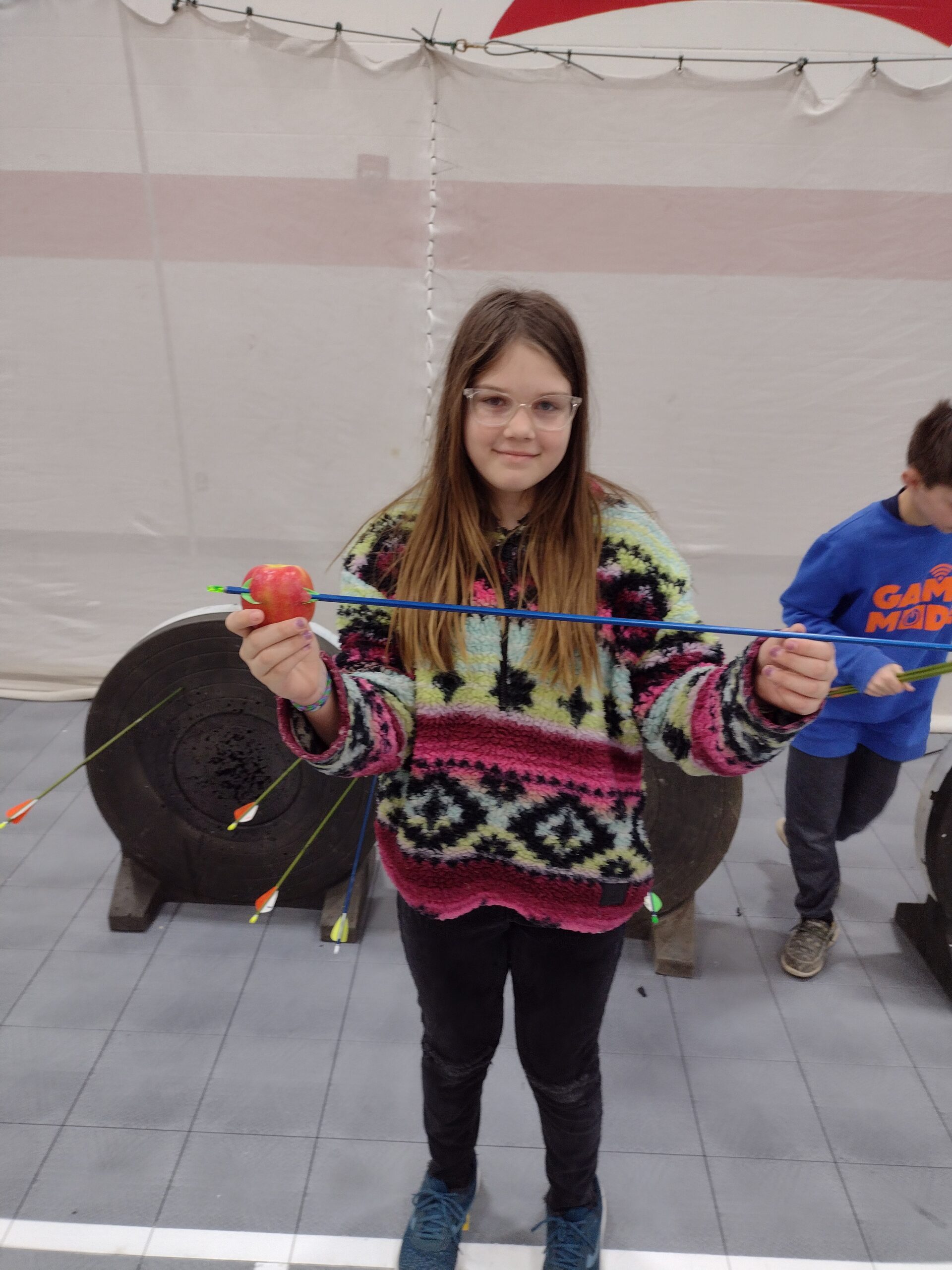 Alexa Ackland '29 punctured the apple with her arrow.
According to legend, the Swiss Patriot William Tell refused to pay homage to a Hapsburg Liege and was forced to submit to a test of marksmanship. He was asked to shoot an apple off of the head of his own son. With that legend in mind, Central Decatur Elementary fifth and sixth grade physical education classes celebrated its third Annual "William Tell" Day.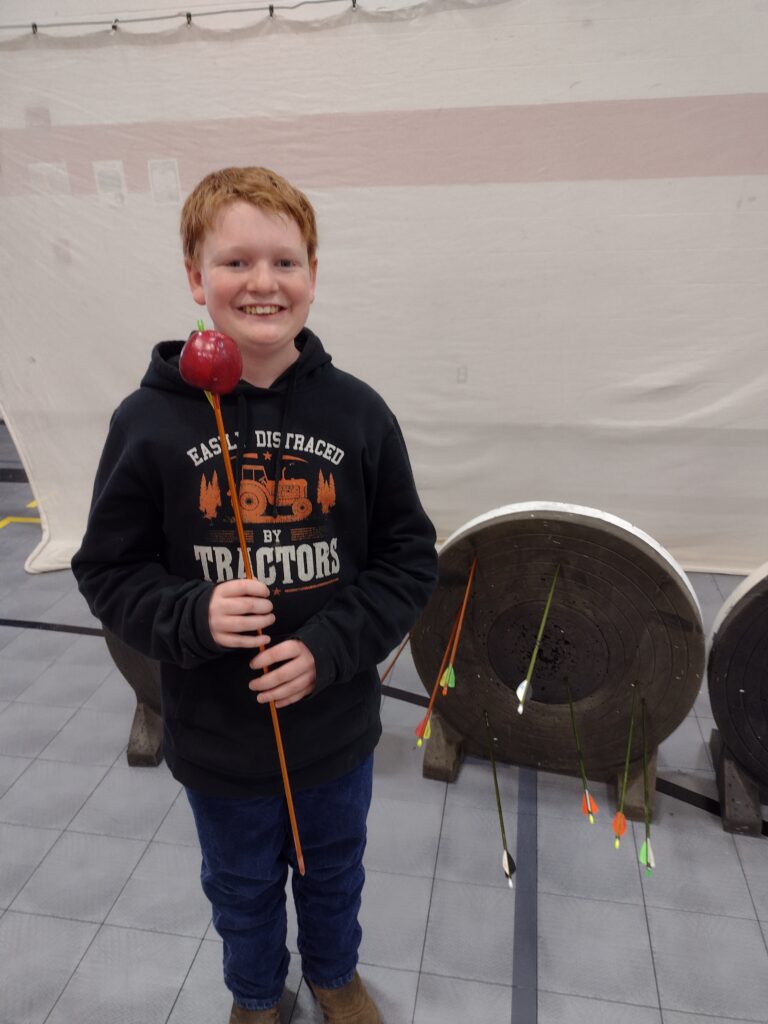 On the last day of the archery unit students were given the chance to test their marksmanship by placing an apple on top of a bullseye or 3-D targets. Students in grades 3-6 have the opportunity to learn International Style Target Archery during the two week long unit.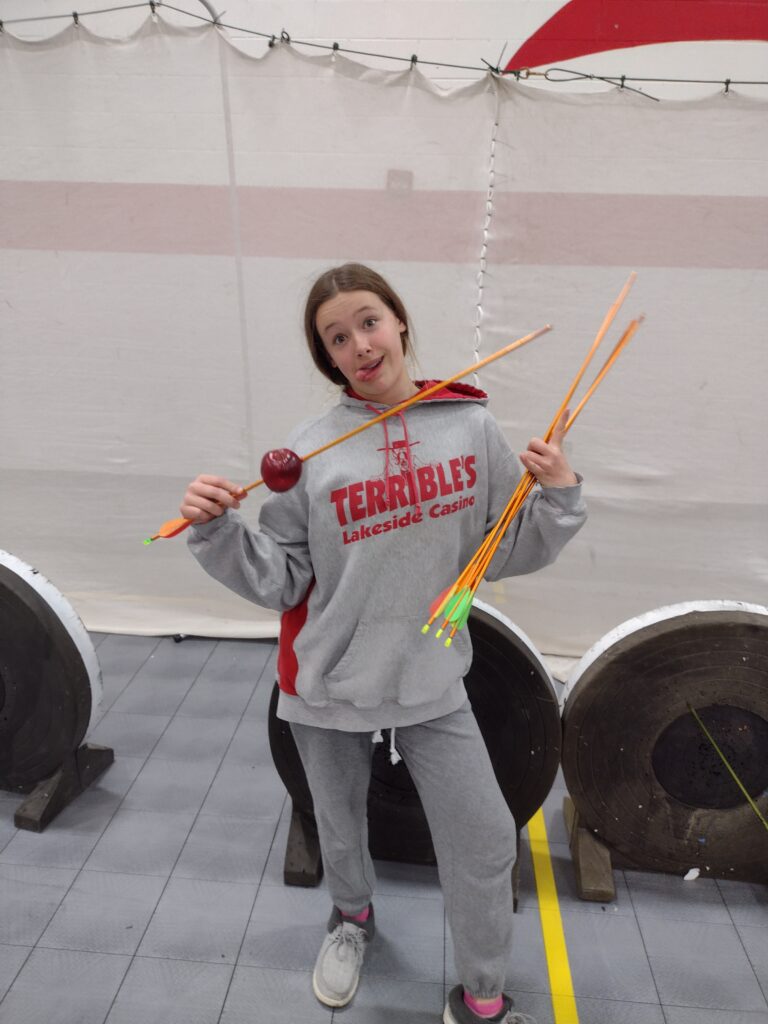 The Central Decatur Archery club lends their equipment to the school to allow for this unit. This unit is part of the National Archery in Schools Program (NASP) which recently sent three archers to the state tournament. Pictured throughout this article are students who demonstrated their best "William Tell" marksmanship.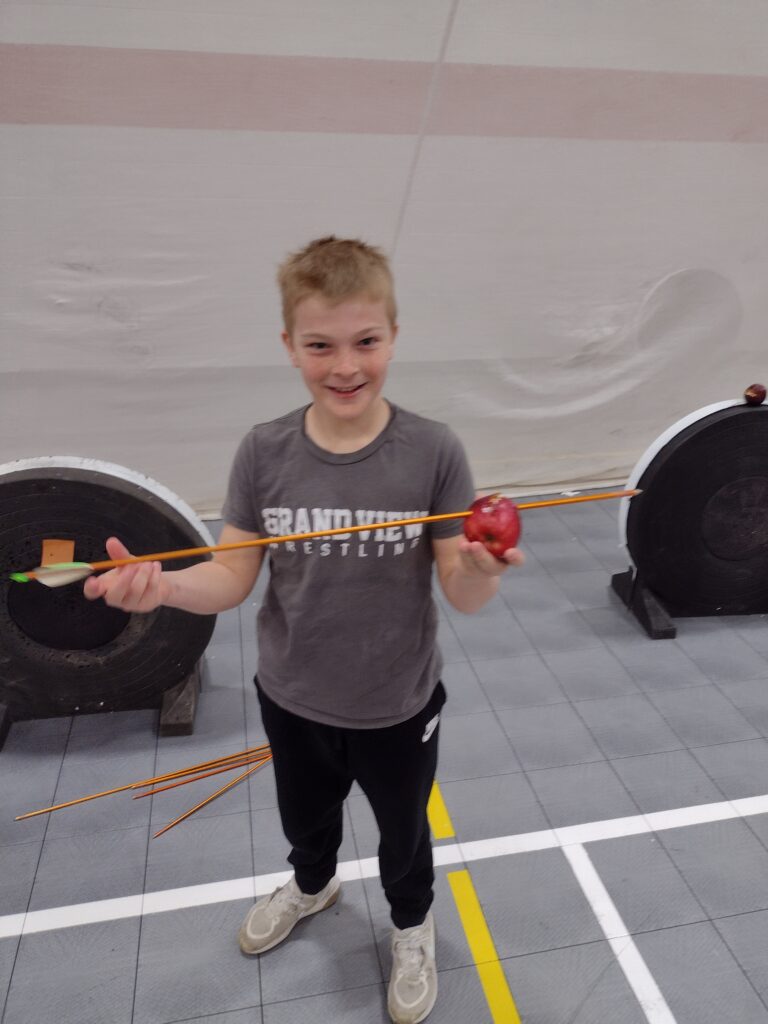 ---