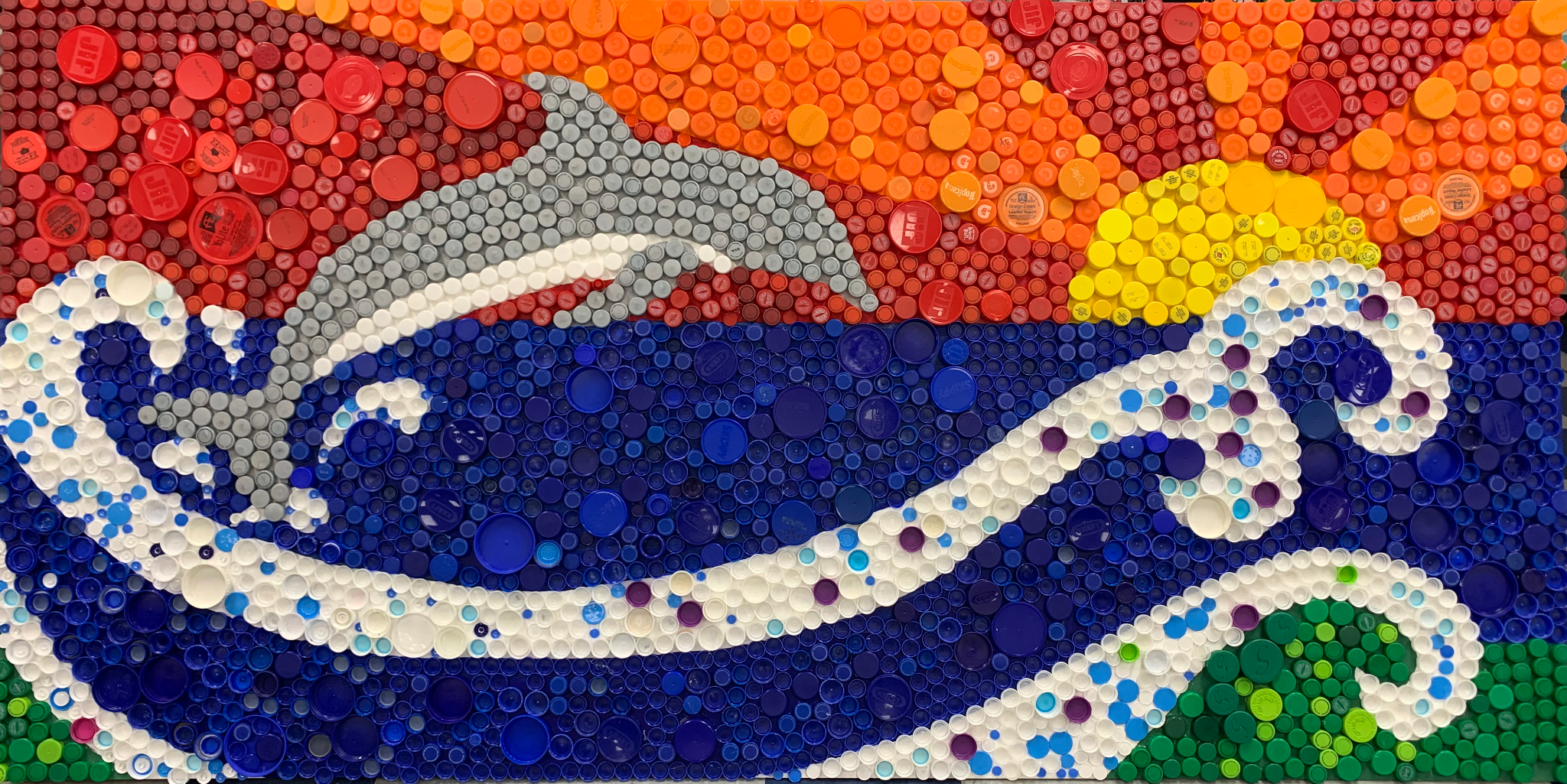 Mrs. Julie Pedersen's 2D/3D Design class just finished their "Trash to Treasure" project. Their artwork is a seascape with a dolphin jumping out of the water and the sun setting in the background. This artwork represents several design elements and principles like line, shape, color, texture, rhythm, movement, and contrast.
This artwork is made up of plywood, paint, and reused bottle caps. They started by sketching the scene on the board in pencil. Next, they went over their lines with a sharpie marker before painting. Once they were finished painting, they used hot glue guns to glue down the bottle caps in the respective places, sometimes alternating what way the lid was facing to give the artwork even more texture.
Artist Angela Haseltine Pozzi inspired this piece.  She is an artist and an educator.  She founded the non-profit organization Washed Ashore: Art to Save the Sea.  Washed Ashore giant animal sculptures are made entirely of beach debris and are used to educate about plastic pollution and encourage change.  Mrs. Pedersen saw some of these giant sculptures in person at SeaWorld in San Antonio and brought back this passion to her class.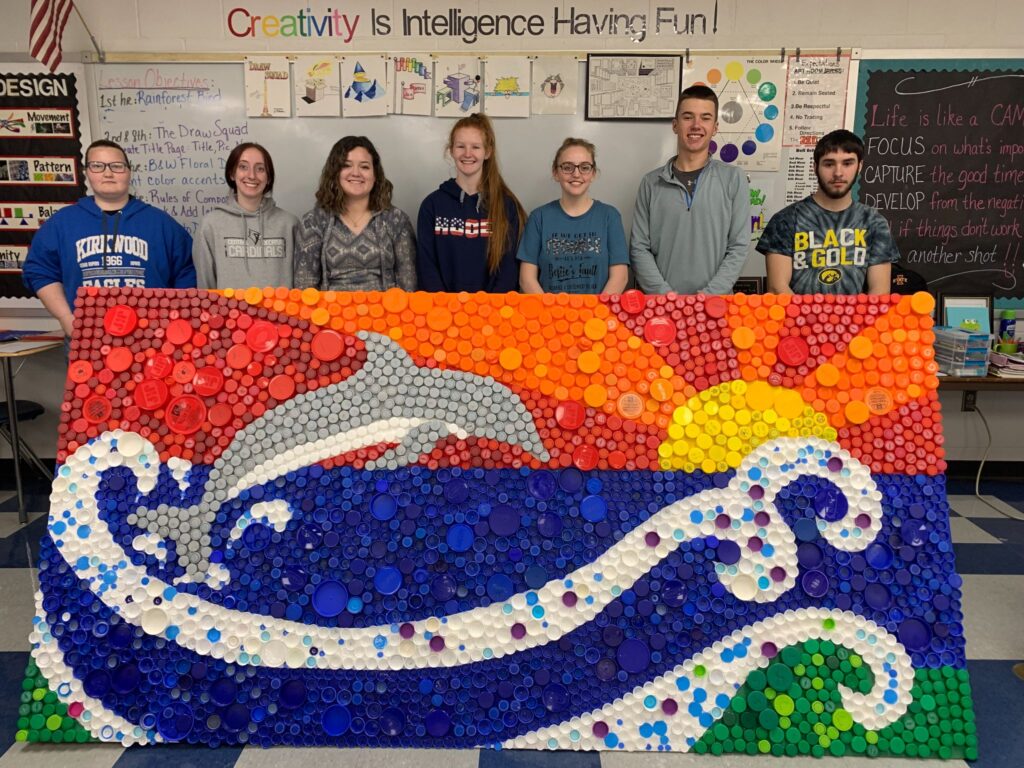 It was "Art with a Purpose".  The 2D/3D Design students' objective was to use contemporary issues to redesign an object, bringing awareness to plastic pollution around the world and encouraging people to keep our seas plastic free.  Also, the student artists made sure the mural looked nice and that they met deadlines as well as adding some bright and colorful art to our school's hallways. This dolphin bottle cap relief sculpture is being hung up permanently in the art room hallway of the high school.
---