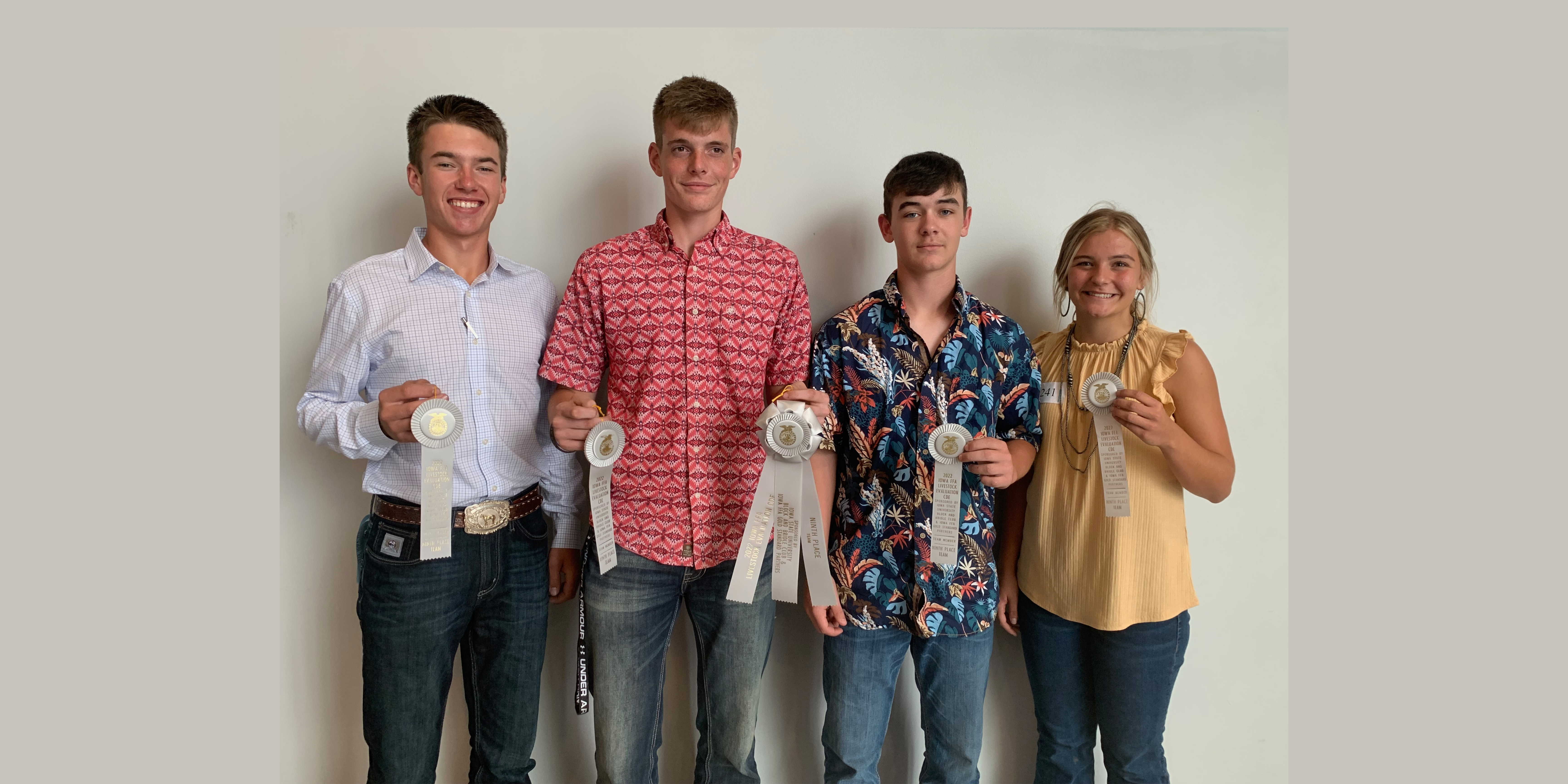 Story Submitted by Hadley Bell and Lexi Jensen
The Central Trail FFA Livestock judging team attended the annual Iowa FFA Livestock Career Development competition that was held at Iowa State University on August 27th, 2022. The team of Grant Boyd '23, Kyle Linhart '23, Hadley Bell '24, and Wade Hill '25 were all competing as a part of the chapter's senior team. At the competition the team judged classes of market and breeding swine, beef, goats, and sheep; along with keep/cull classes. The competitors also had to give a set of oral reasons over three of the classes that they judged. Though the Dewitt Central FFA Chapter was named champions of this competition, the Central Trail FFA team placed within the top ten teams earning ninth place; and the chapter's very own Grant Boyd placed tenth individually.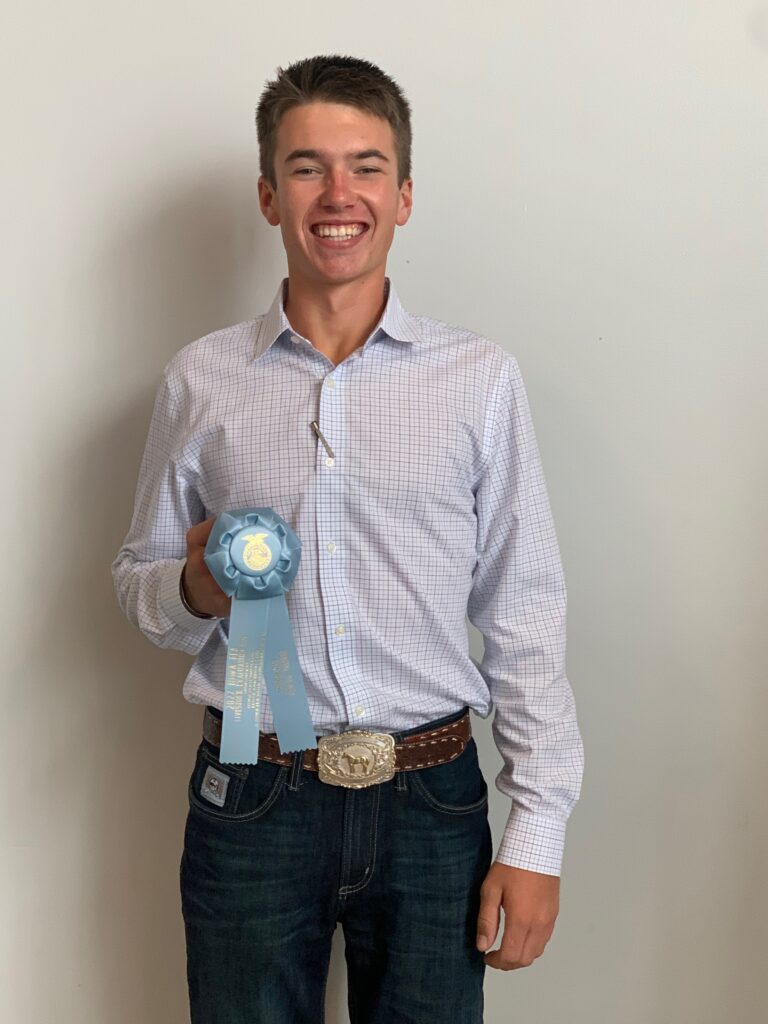 This event was put on by Iowa State's Block and Bridle Club through the Iowa FFA Foundation. The judging competition and location was directed by Will Taylor and other Iowa State Faculty and Staff that work within the Animal Science Department. Overall the team had a great day of judging good livestock and grew their career development skills at this amazing event!
---