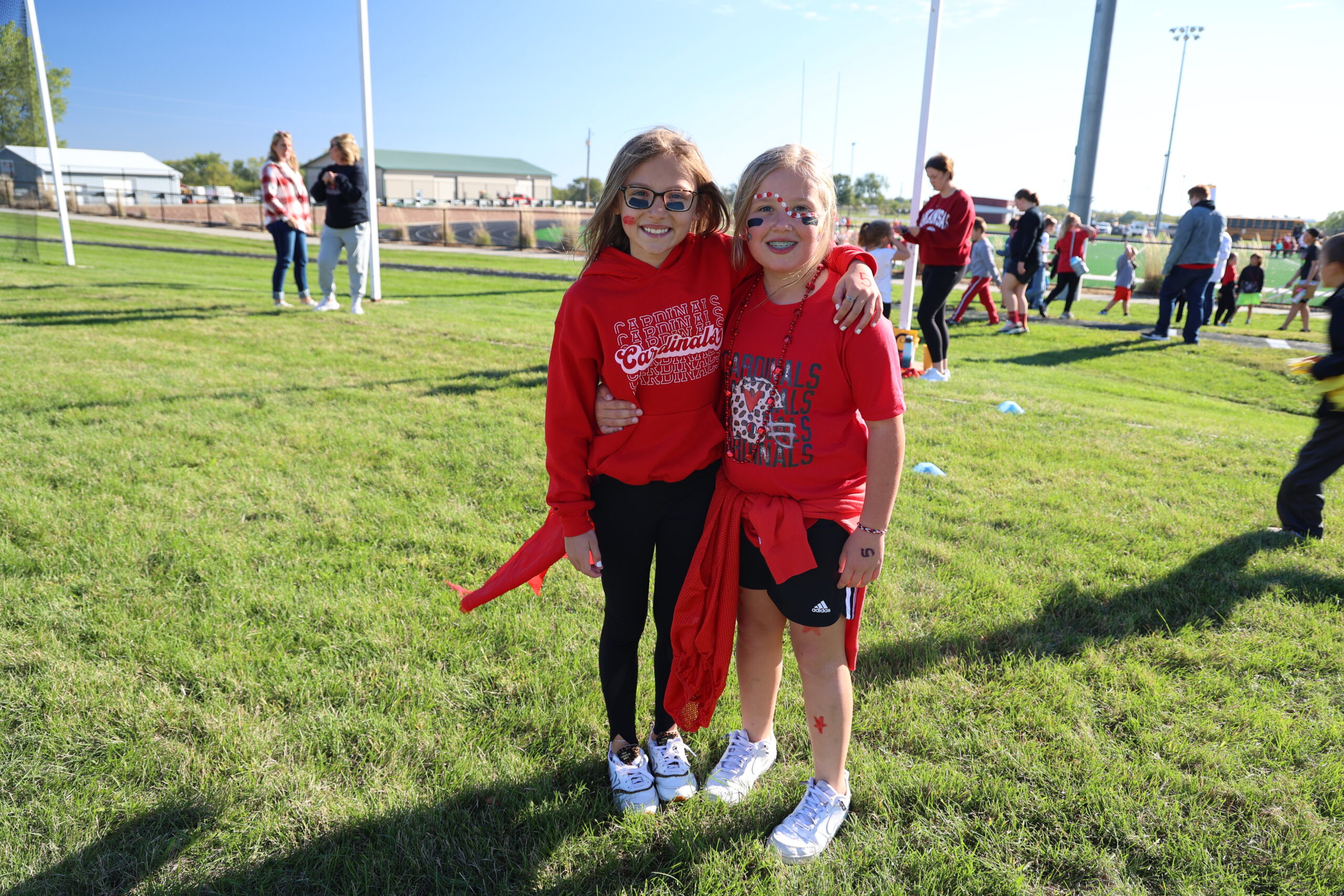 Homecoming 2022 marked the seventh year of Elementary Field Day Activities. The field day tradition began in 2015 and took a one year hiatus during Covid in 2020. All students in grades junior-kindergarten through sixth participate in this action-packed event.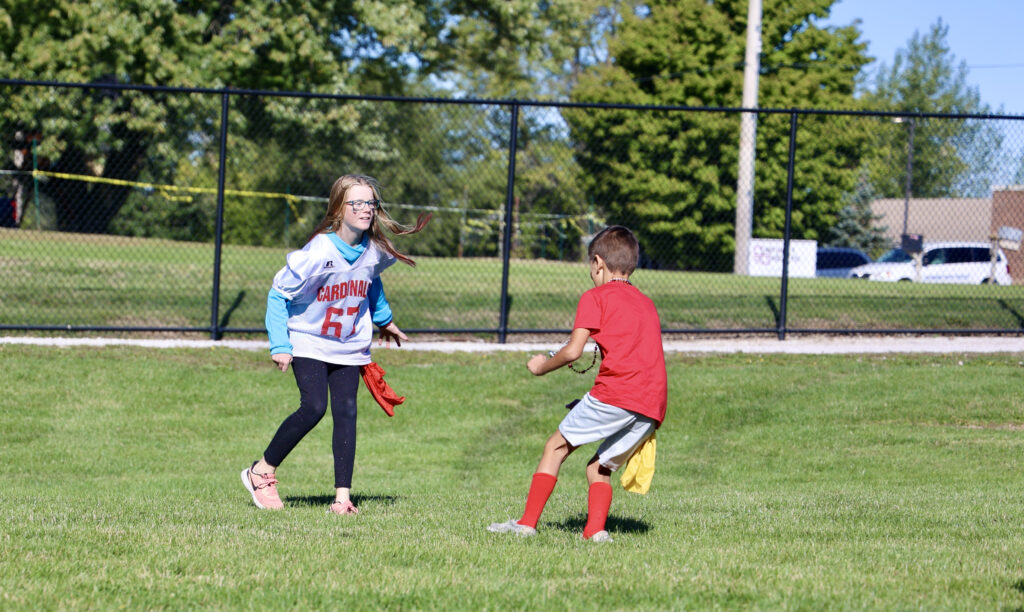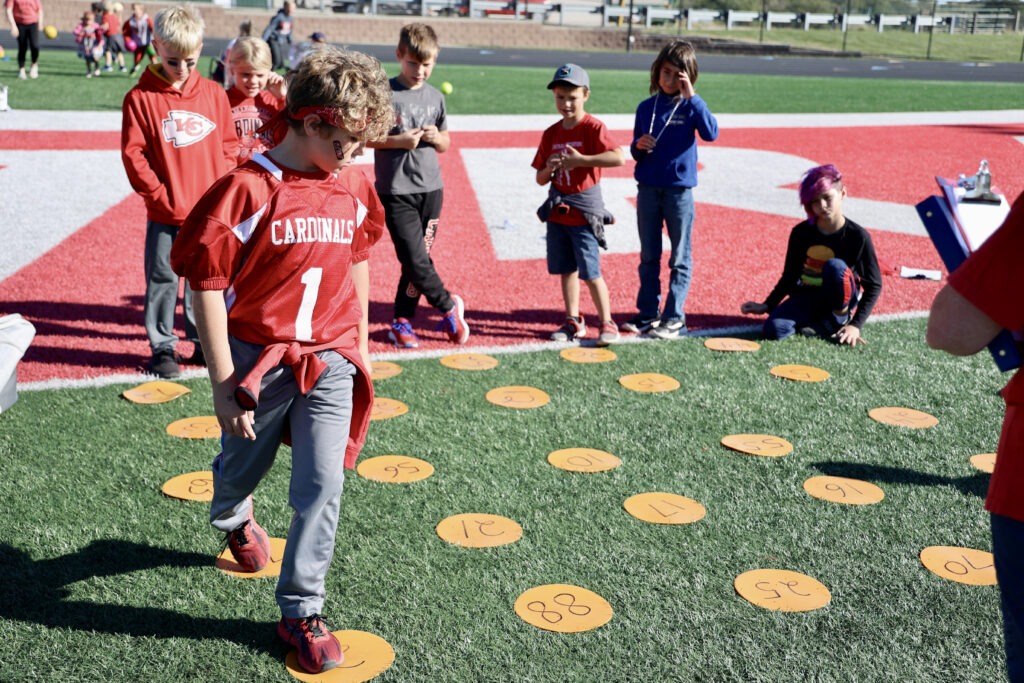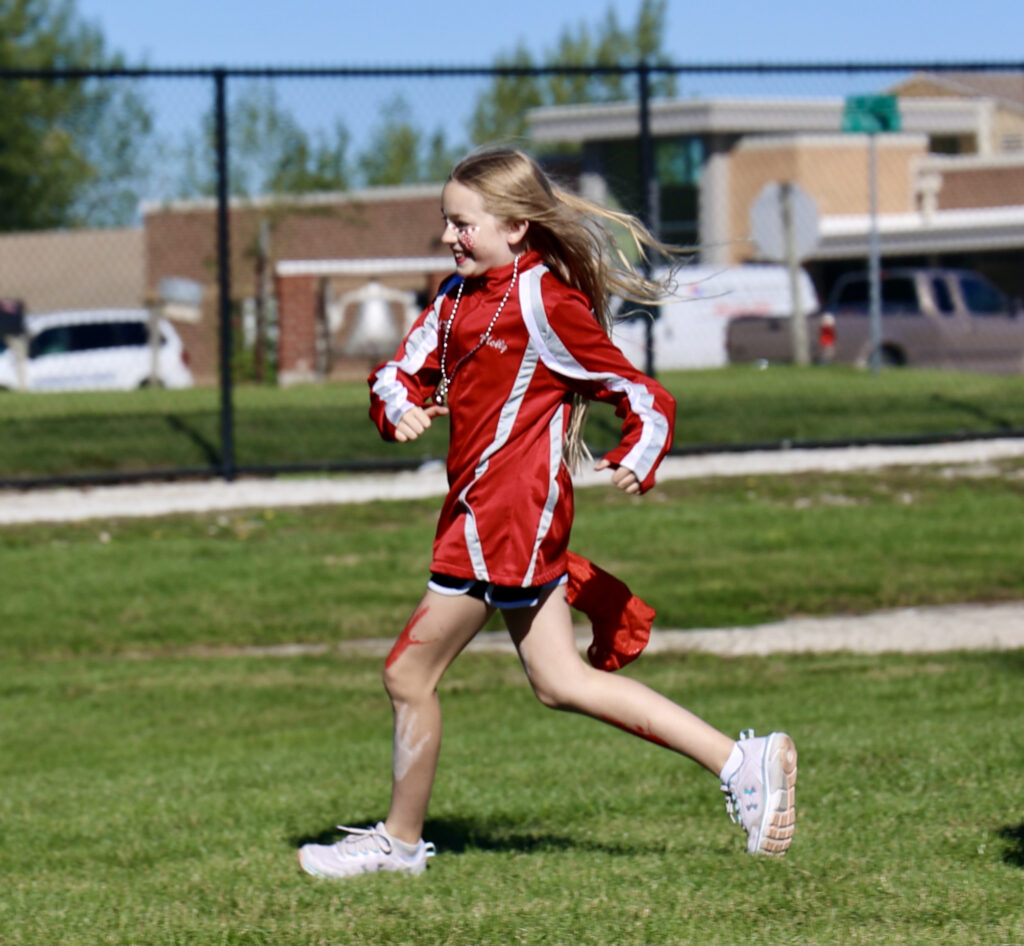 Students are divided into 22 groups and rotate through 22 stations throughout the morning of Homecoming Friday. Everyone is encouraged to dress up in their favorite Central Decatur Cardinal spirit wear. The Flag Corps help add to the school spirit by selling tattoos and beaded necklaces to compliment the attire.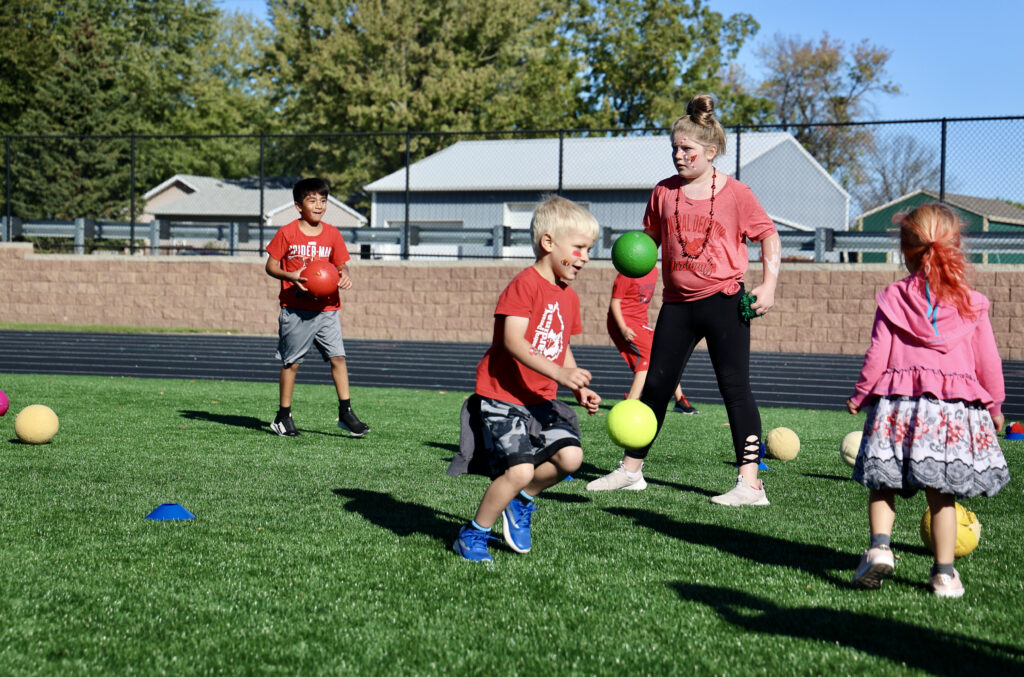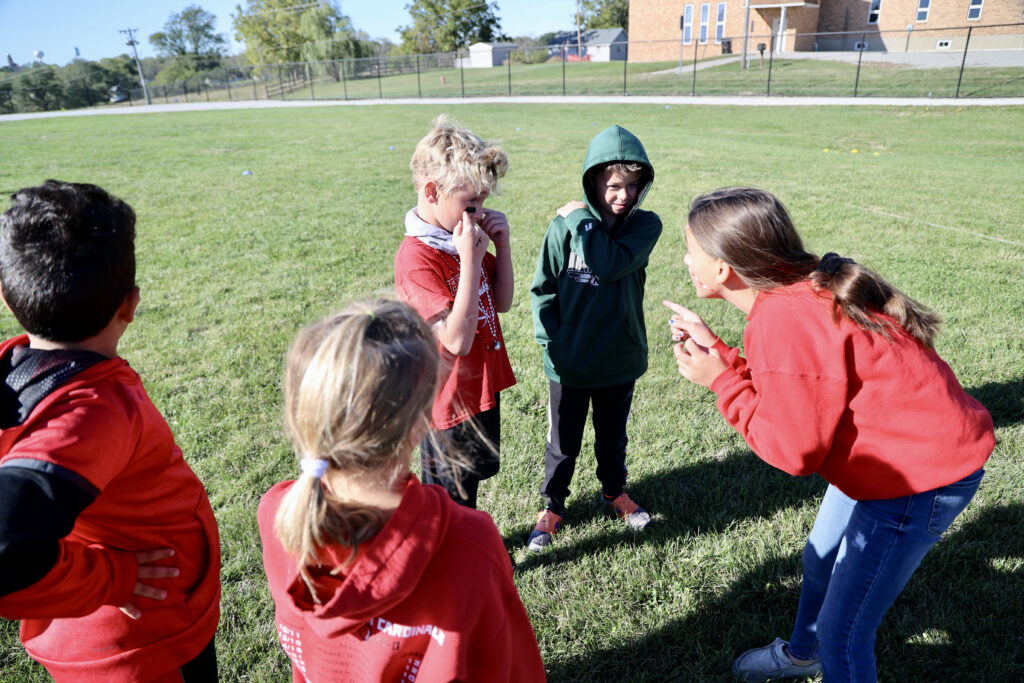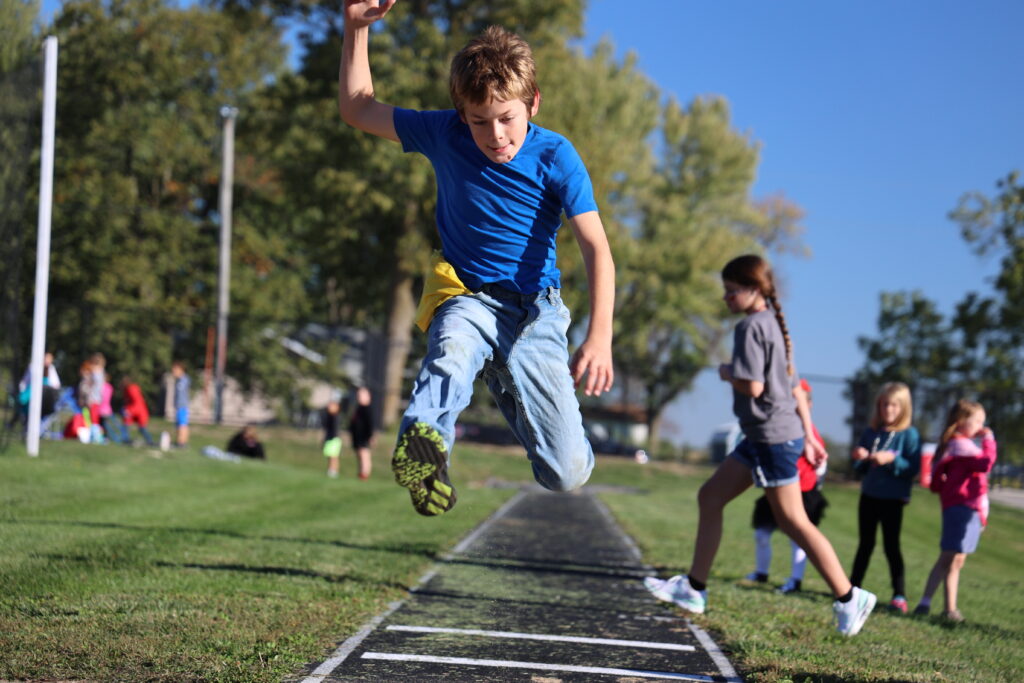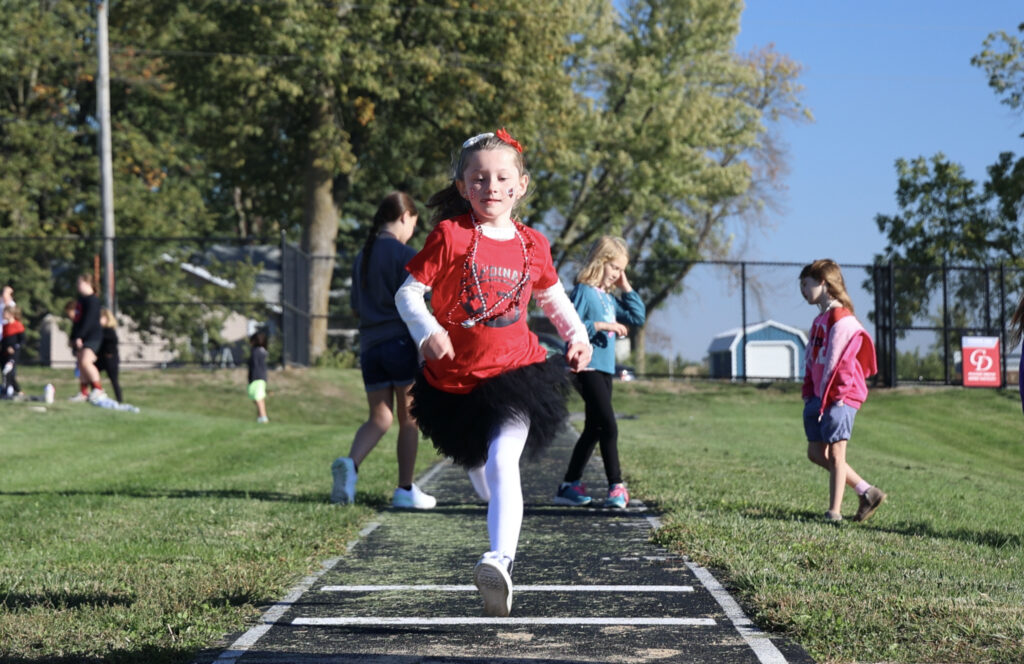 It takes over 45 Central Decatur teachers and staff to help make Field Day operate smoothly. Some of the favorite stations of the North Elementary students are Dodgeball, Capture the Flag, and Tug of War. The favorites for South are Jumbo Jenga, Obstacle Course, and the Parachute. With all of the different stations, there is something for everyone to enjoy. Field Day is one of the few days during the school year where North and South Elementary Students get to partner together for a great day. The sixth grade students are the designated group leaders in charge leading their group from station to station. Along they way, they take exceptional care of the youngest students from South Elementary. A big shout out goes to all of the students and staff who make Elementary Homecoming Field Day an event to remember year after year!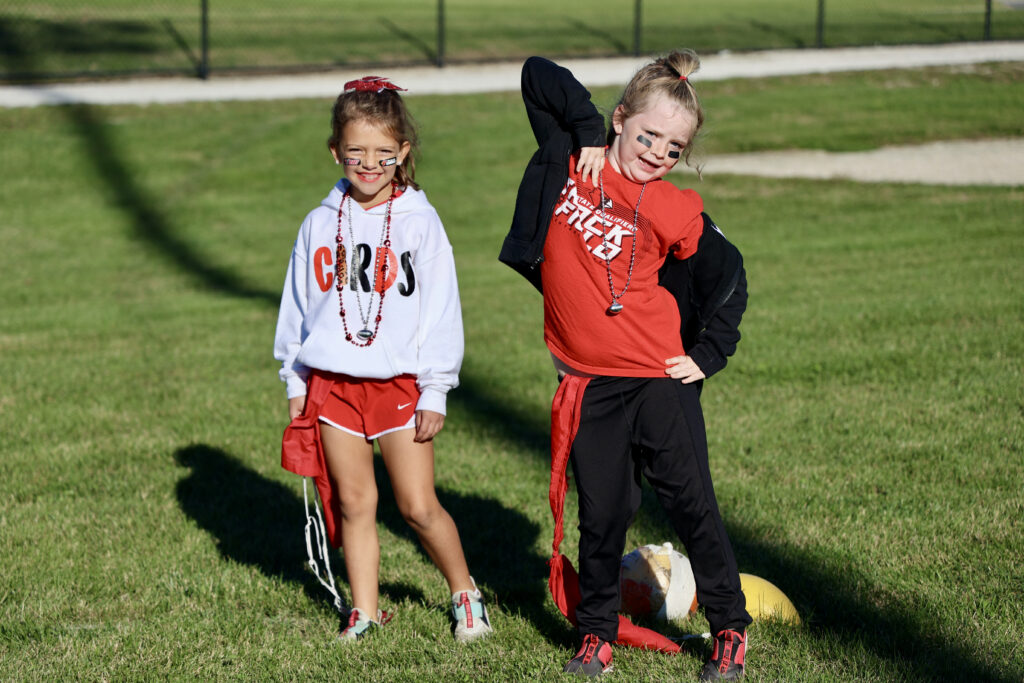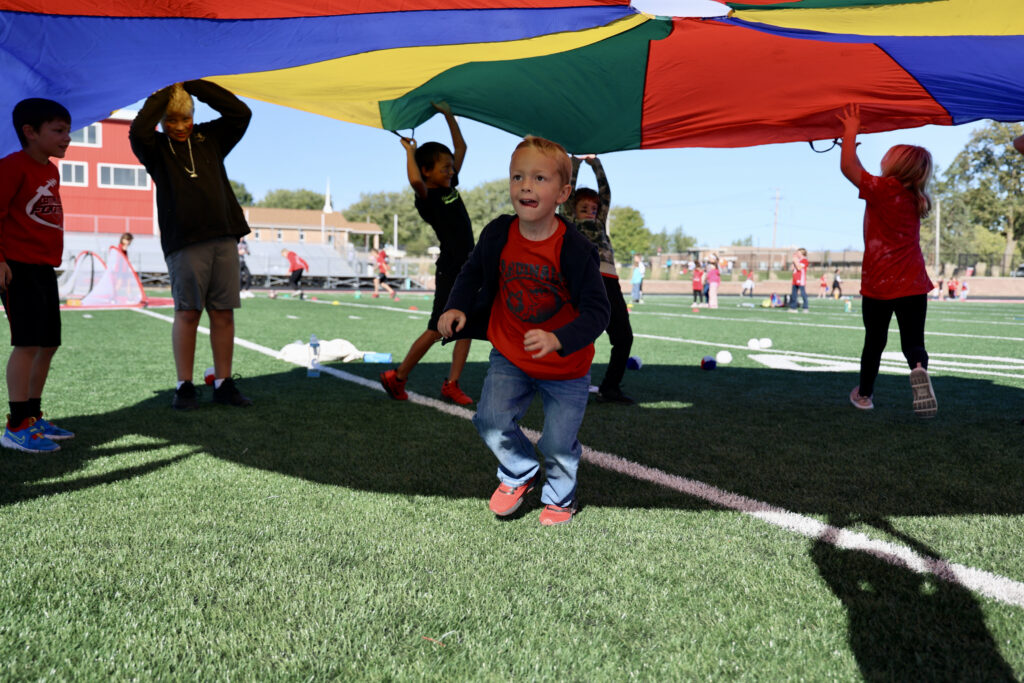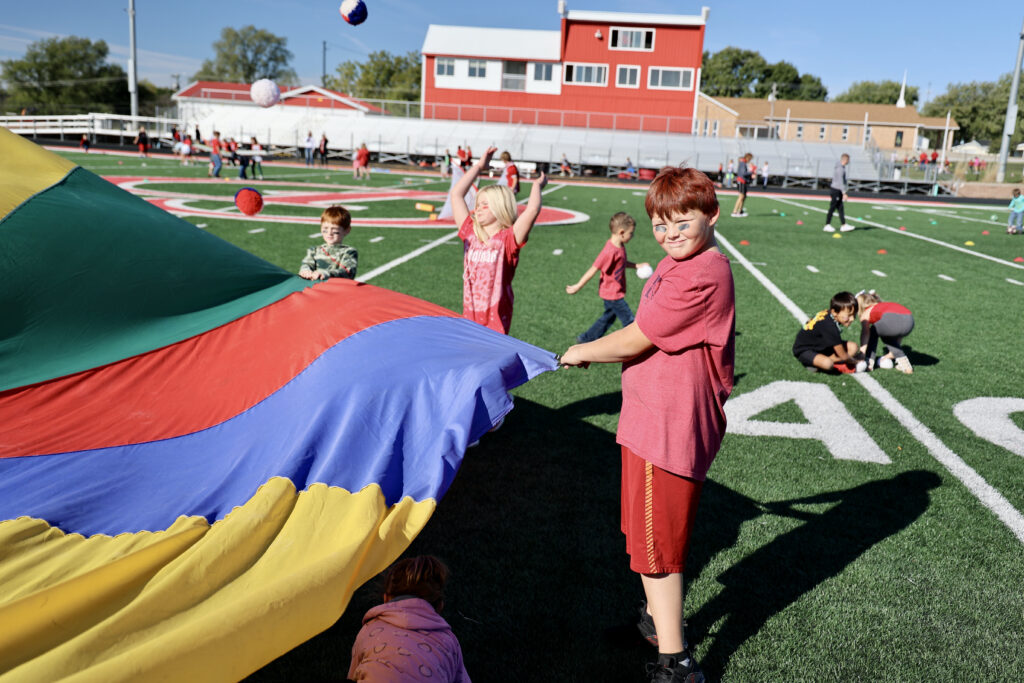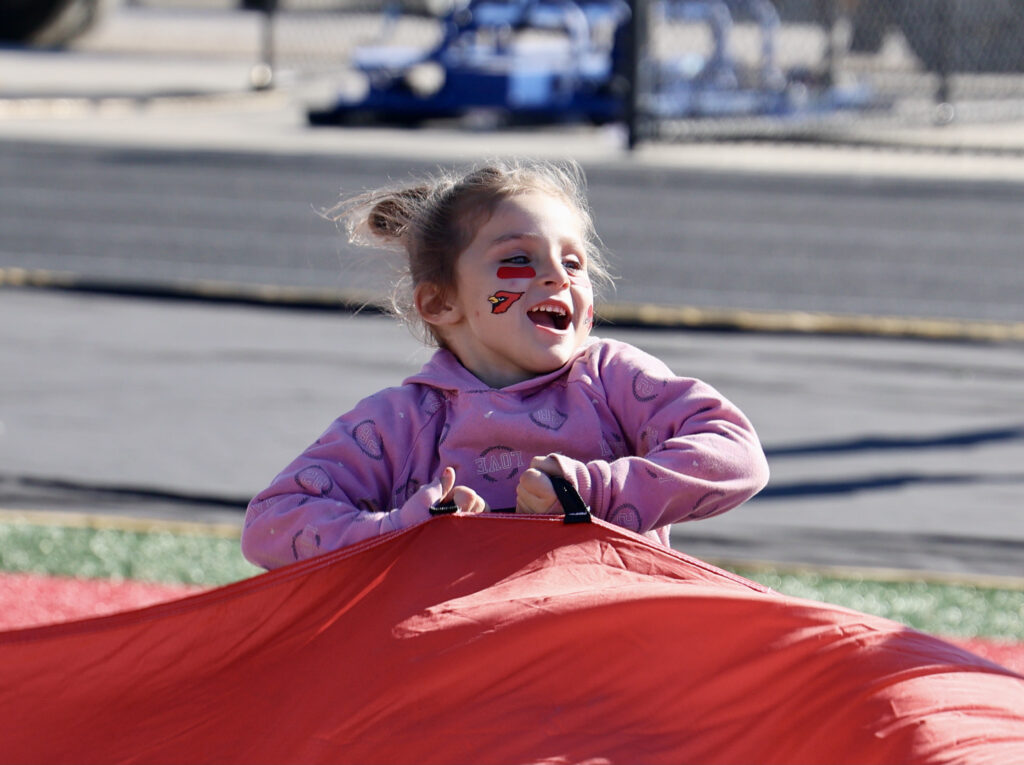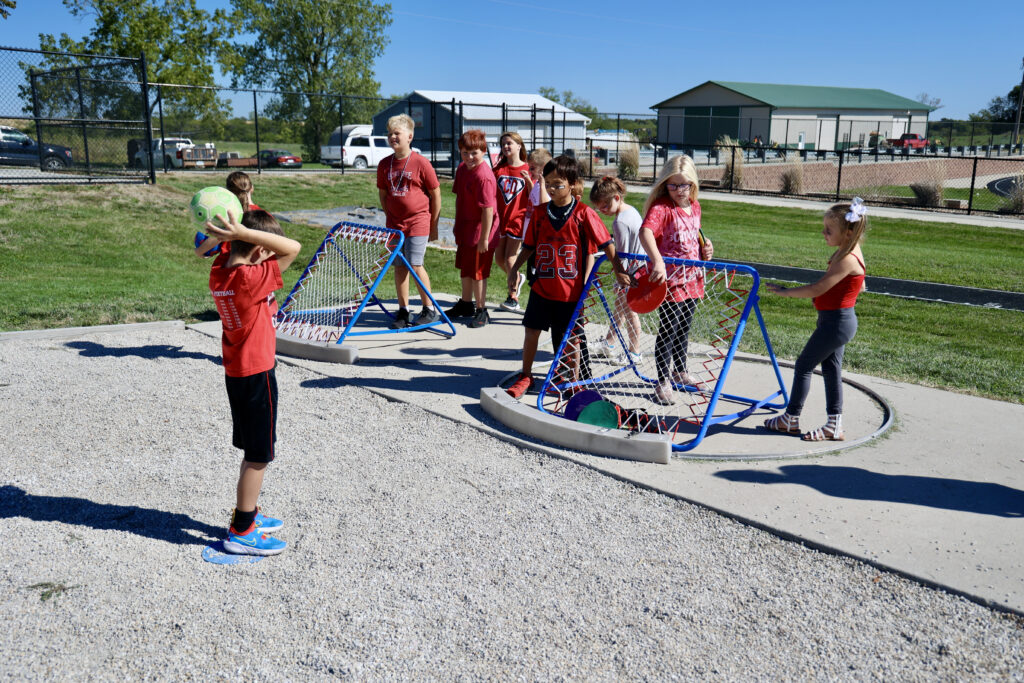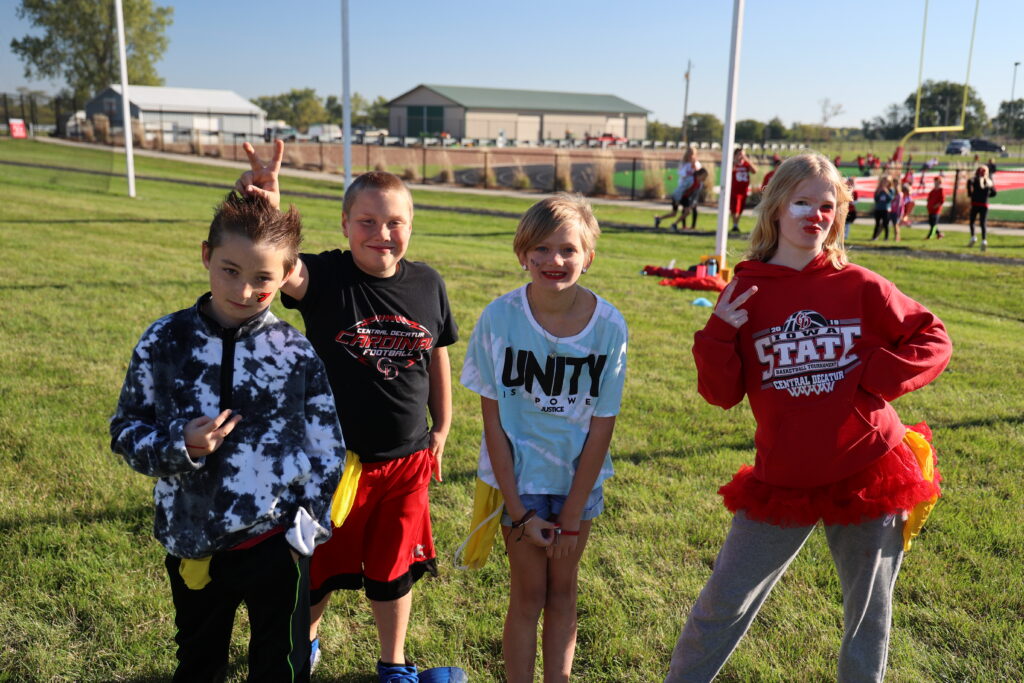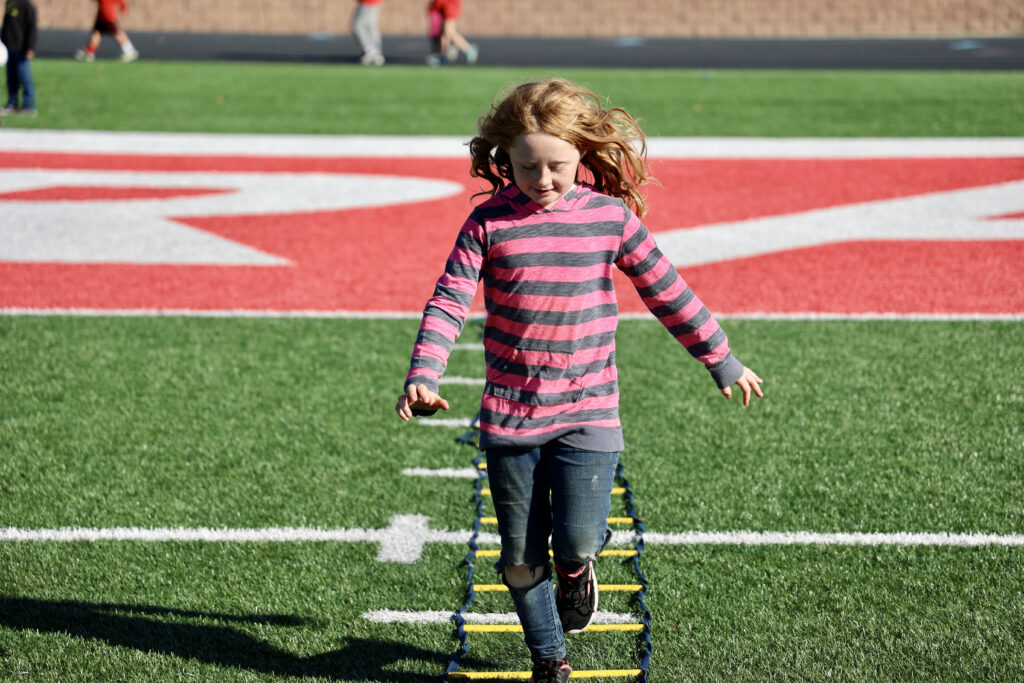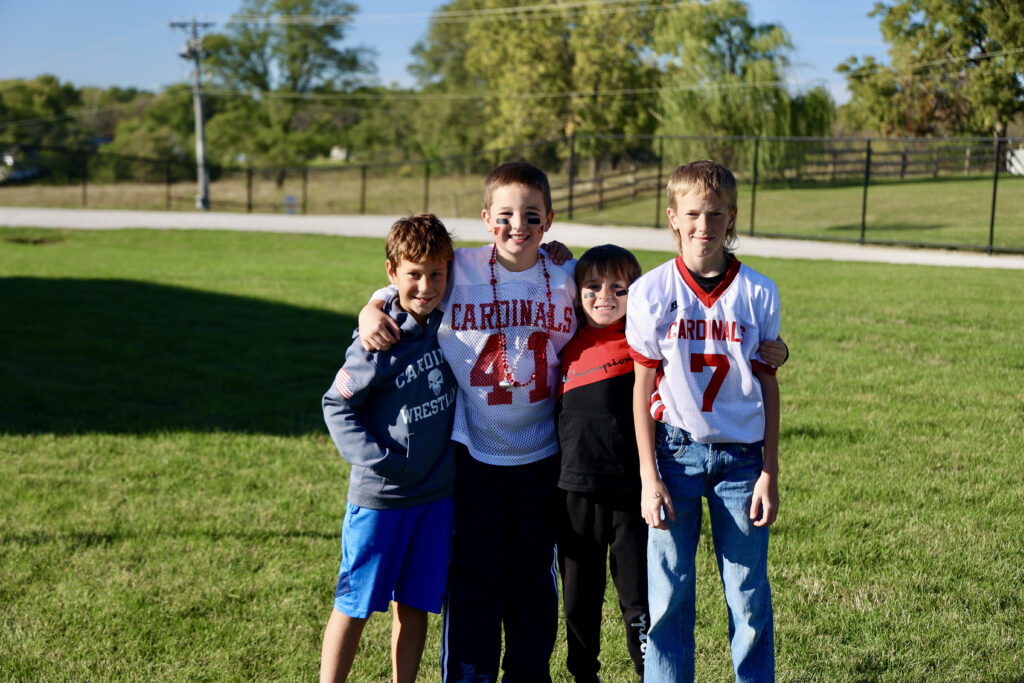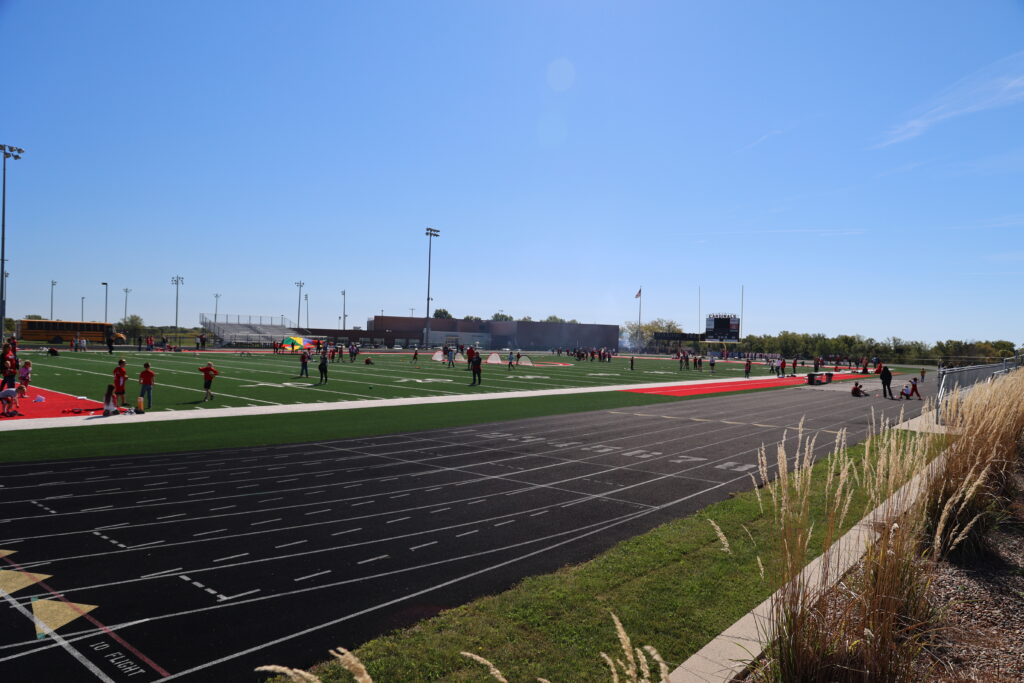 ---