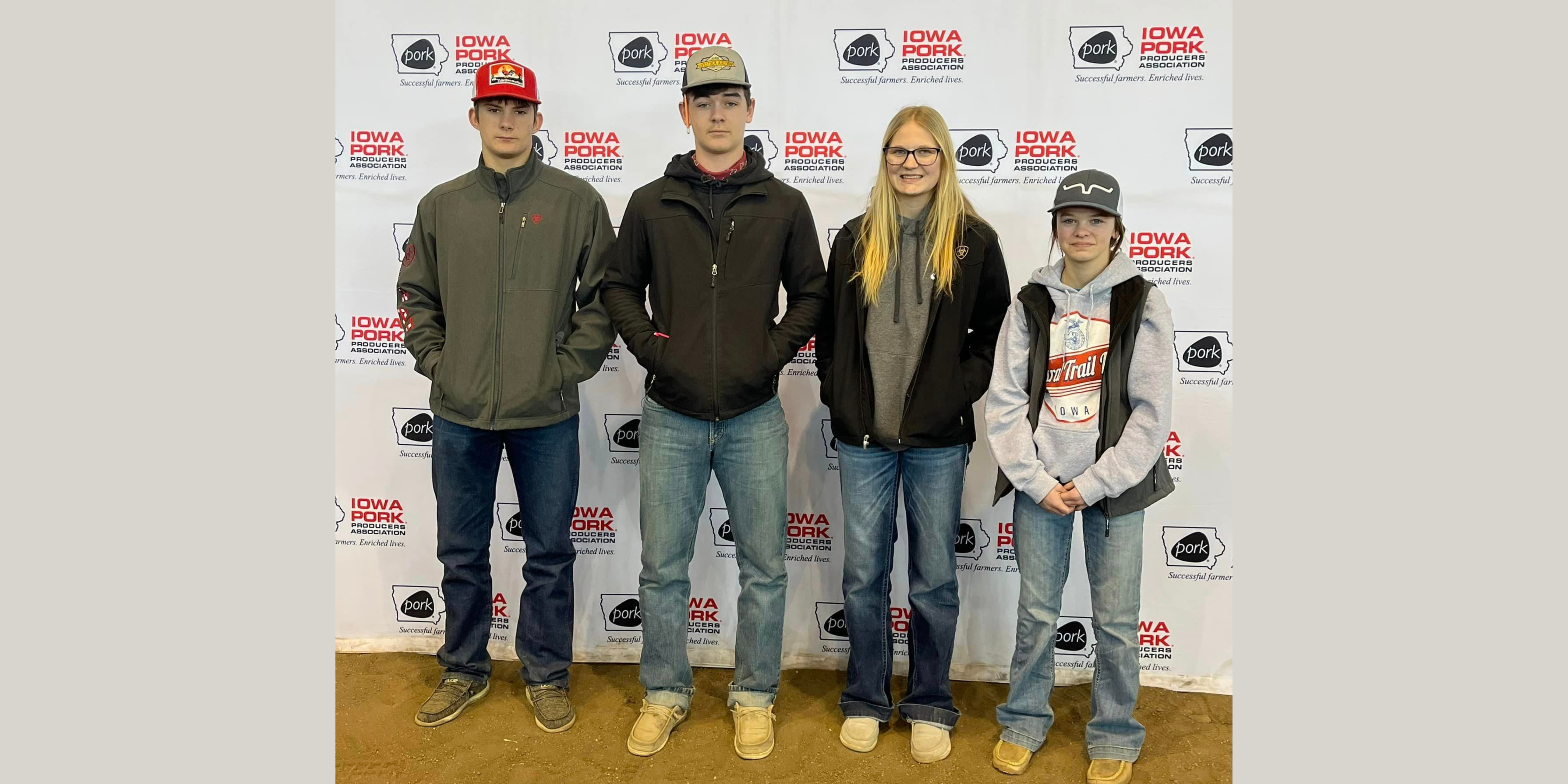 Thank goodness for milder temperatures as we headed out to the Iowa Pork Expo Youth Judging Contest on Thursday, February 2. Over 800 youth competitors converged upon the Livestock Pavilion at the Iowa State Fairgrounds in preparation to compete in the judging contest. Competitors judged market hogs, breeding gilts, keep/cull gilts, live carcass evaluation, and completed a commercial swine test and meat quality test.
Our students competing in the Junior Division showed their skills off well, placing 4th overall out of 24 teams. Braeden Thomas was the 12th high individual out of 93 contestants, closely followed by Haley Bettin '27, Coby Martin '27, and Jamahl Campbell '27 (pictured below).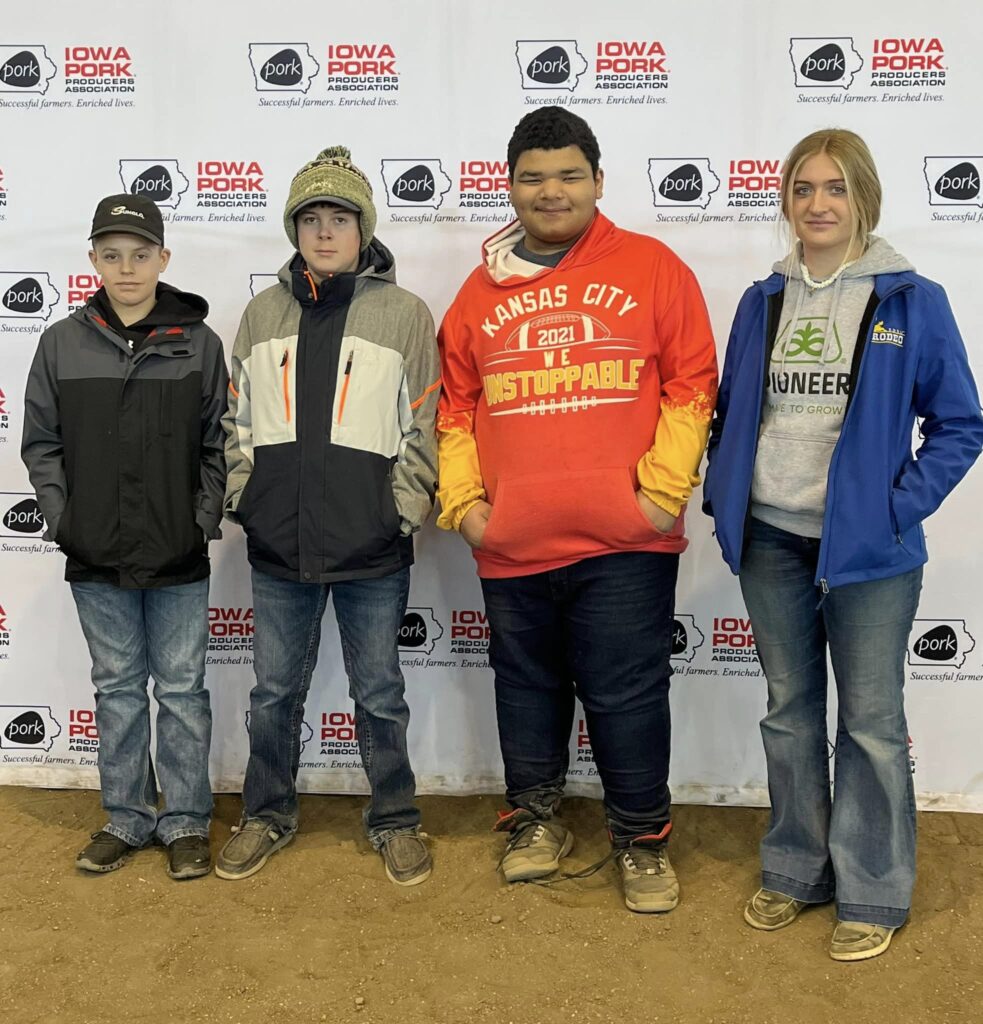 We had two teams stand out in the Senior Division, with Central Trail Team #1 (in the top photo) tying for 37th out of 162 teams with Wade Hill '25 placing as the 78th high individual out of 615 contestants, he was closely followed by Jordan Dittmer, Matthew Foltz, and Cortlynn Cook. Central Trail Team #2 was not far behind as they tied for 42nd place. Leading off as high individual for this team was Lane Leeper who was 94th out of 615 individuals, closely followed by Grant Boyd, Hadley Bell, and Gage Hullinger.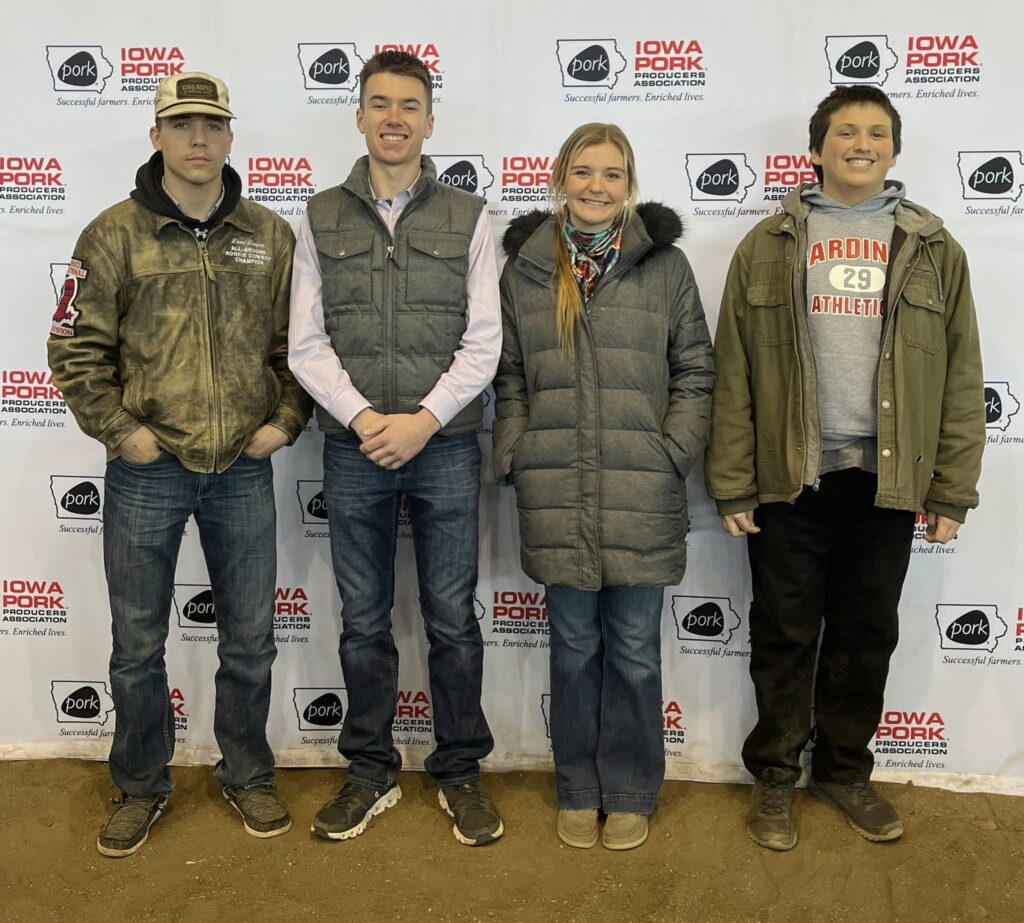 This was a great event that would not have been possible without the support of Iowa State University, Eldon C. Stutsman, INC, Producers Livestock, Smithfield Foods, and Swine Genetics International. Ben Drescher provided the pigs for the contest from the ISU teaching farm and Dustin Mohrhauser from Smithfield led the carcass demonstration. Also thanks to Ashley Dittmer who attended as the adult chaperone and Rick Rhum who transported us to and from safely!
---