FUTURE READY IOWA
Future Ready Iowa connects Iowans to the education and training required for good paying jobs and careers to improve people's lives. The Future Ready Iowa goal is to have 70 percent of Iowans with education and training beyond high school by 2025. Click on the photo to open the website.

MY ACADEMIC PLAN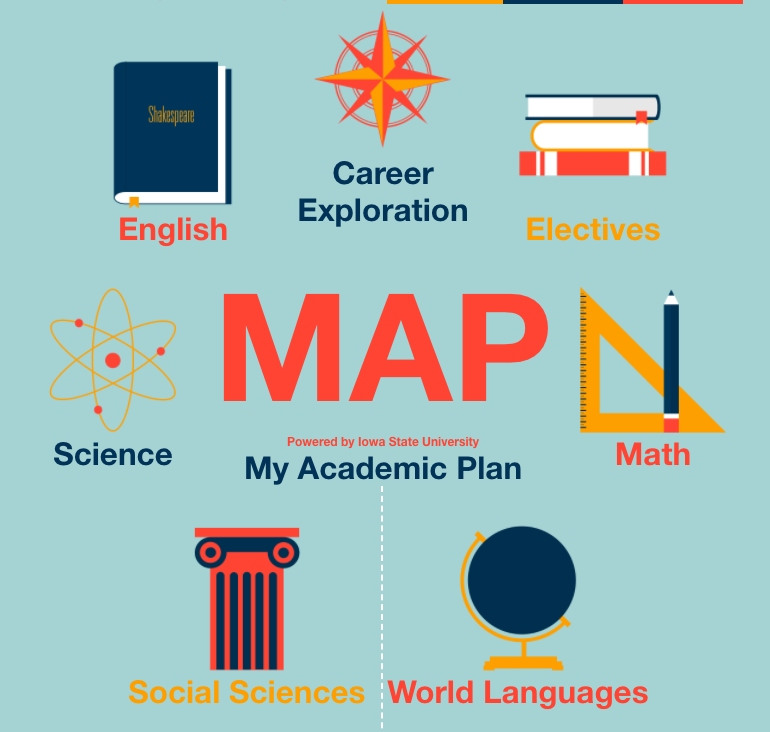 My Academic Plan (MAP) is a career exploration and decision making system created by Iowa State University for Iowa's middle and high school students. MAP is the system that Central Decatur students will use to complete their four-year plans, starting in 8th grade. Students will complete this process annually and take their intended four-year plan home to their parents/guardians to be reviewed and approved so that the parents/guardians can be active members of the process.
MAP is exceptionally helpful because it requires students go through a multistep process that requires them to identify career interests and create a four-year high school plans based on their chosen career interests. The MAP multistep process includes:
Identify student interests, work values, and skills through simple online inventories.
Explore career options which best matches the student's interests, work values, and skills.
Complete the four-year plan with student's career goals in mind.
Explore college majors or training programs which prepare students for their intended career and identify a college or training program which best fits them.
Share this page: