Central Decatur's Superheroes
It takes teams of superheroes for a school to function efficiently each day. The Central Decatur operations team, made up of the transportation, facilities and maintenance, nutrition and office support staff provide critical services that impact every student, every day. The operations teams' top-notch commitment is key to Central Decatur's success. Their consistent work and constant displays of compassion ensure that Central Decatur is a place for students to learn and grow.
The Custodial Team
Sue Carroll has been with CD since 2004. She is the Director of Maintenance for our district. Sue is responsible for supervising the custodial staff and ensuring our buildings are a clean, safe and comfortable working and learning environment for all. Sue does safety inspections and monitors the required paperwork as well as inventorying and ordering all custodial cleaning and paper supplies. Before school starts each morning, she also has the duties of cleaning 2 classrooms, HS offices, HS library, Nurses and staff break room. You will find Sue cleaning the commons after breakfast and lunch.
Marco Suazo works 3-11pm daily and is responsible for North Elementary and one area of the High School. He keeps his assigned 19 classrooms clean as well as the hallways and restrooms for North Elementary. Marco helps set up and clean up after nightly activities in our buildings. He has been with CD since 2015.
Greg Reynolds has been with CD since 2016. He is a part time worker for South Elementary. He opens up at 6 a.m. and sees that morning lights and stop signs are turned on and later off. He helps with the morning run of breakfast and does light repair work as well as some cleaning.
Mark Dirkswager was hired as an evening custodian in 2018. He works mainly in the High/Middle School areas. He cleans the 15 rooms he is assigned to do as well as restrooms and hallways. Mark does light repair and preventative maintenance work. You will also see Mark helping set up and later clean up from all of the building's evening activities.
Candy Moffett has worked for CD since 2019. Candy works during the day and is primarily responsible for North Elementary. She cleans up after both lunch and breakfast. You will also find her keeping all locker rooms as well as North Elementary's offices, library, music rooms and two classrooms. Candy also takes care of all entries to our buildings at North and the HS/MS keeping them clean and welcoming.
Brent Muller joined the custodial team in July of 2021. Brent will be a full time custodian at South Elementary. He will be responsible for minor building repairs, cleaning nightly of all classrooms and any other building needs.
John Rippey is the District's Activities custodian. John sees the building being opened up and later locked up when in use over the weekend. When big events are scheduled on the weekends John may be working those as to have custodial coverage. He helps clean up after those events. We also have John do nightly walk throughs on the weekends to ensure everything is secure and buildings have no issues.
The custodial staff works year round and kicks it into high gear during the summer months when students and staff are gone. They will tackle one room at a time to completely empty it while scrubbing each item as it exits the room. They paint the room if needed and clean from top to bottom. The carpets are treated and shampooed and tiles are deep cleaned and a few coats of seal give them a brilliant shine. One by one each room is done until all rooms in the district are cleaned.
There are many projects that the custodial staff tackle during the summer. We have many filters in the heating units to change out. We have been and will continue to change more classroom lighting to LED over the summer. Curbing and crosswalks will get a new coat of paint along with hallways and the needed classrooms. There are many projects both big and small and simple as every clock gets a new battery installed.
Custodians are year round employees and earn well deserved vacation time. The vacations are scheduled as soon as school is out, staggering them as to always have some here to begin the summer cleaning as well as attend to the parts of the building still in use by others and summer school students.
The Transportation Team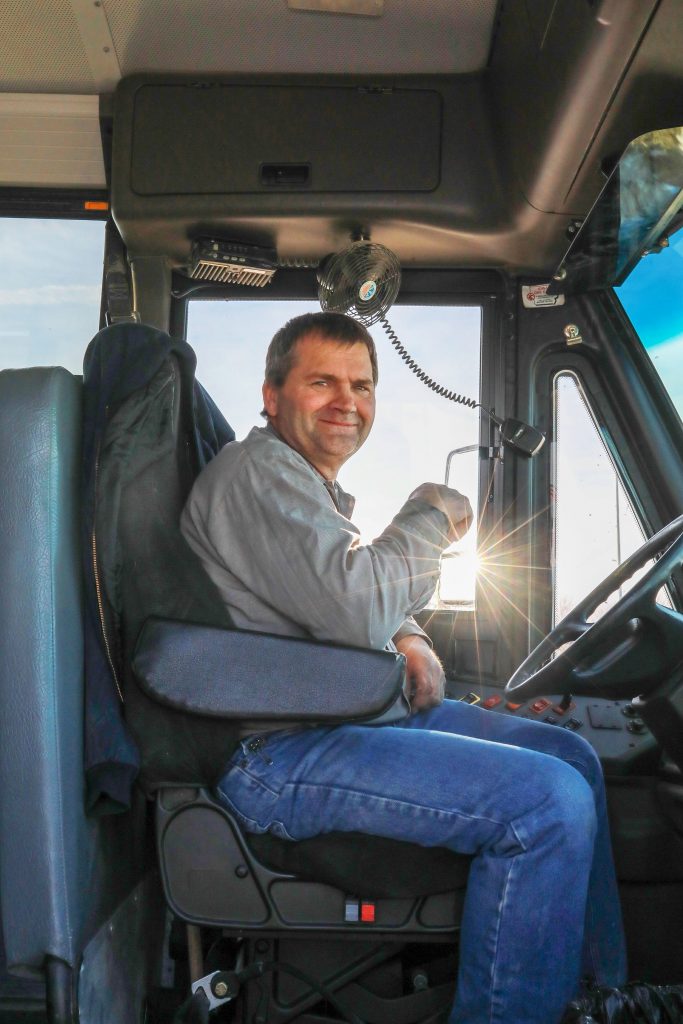 Our transportation team is led by Brian Broich, as our Director of Transportation. The transportation department operates 12 buses and 7 vehicles. Our buses are equipped with digital video cameras to monitor student behavior. Their daily bus routes are 561 miles a day that the 12 drivers drive. In addition to their daily bus routes they provide transportation to around 145 extracurricular activities a year. They do a great job transporting our students safely to and from school and activities.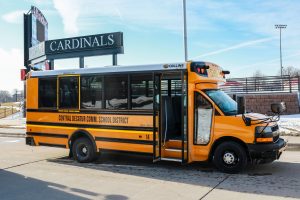 The Nutrition Team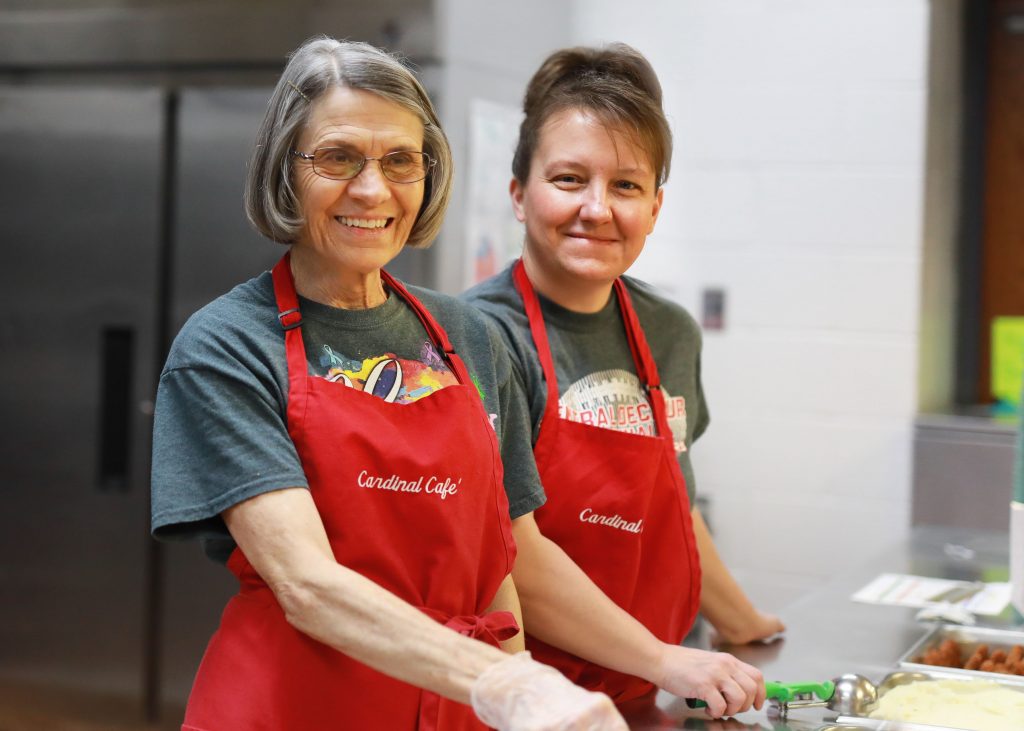 Our nutrition team is led by Joy Evertsen. She and her team of helpful staff members feed breakfast and lunch to nearly 700 students each day. The CD Nutrition program has been awarded grants for daily fresh fruit and veggie snacks for elementary students and Farm to School grants for supplying locally raised food items for school meals. The nutrition staff take care of Cardinals home and away making sure each student has access to a healthy meals whether they are at school or on the road for a field trip. Their countless and early morning hours serve our students the nutrition they need to make the best of their school days.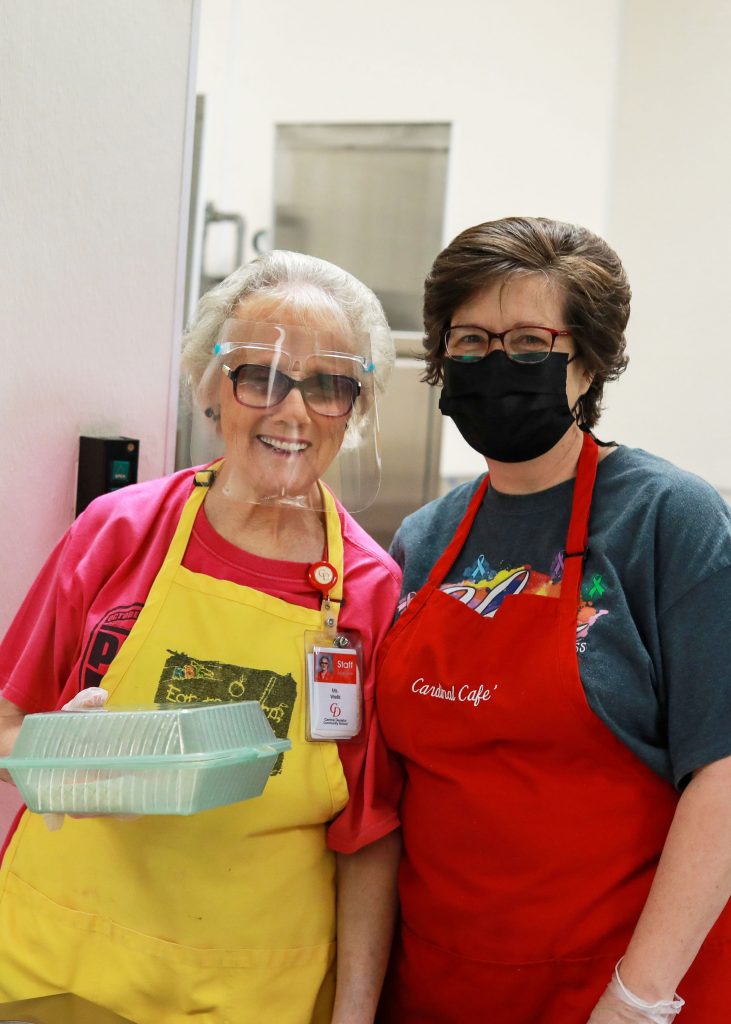 Office Staff
Office staff greet students and coordinate connection between students, families, and the community. They provide constant assistance and care to students and staff.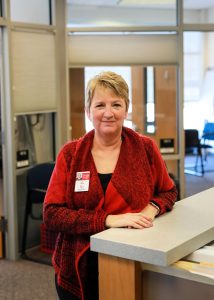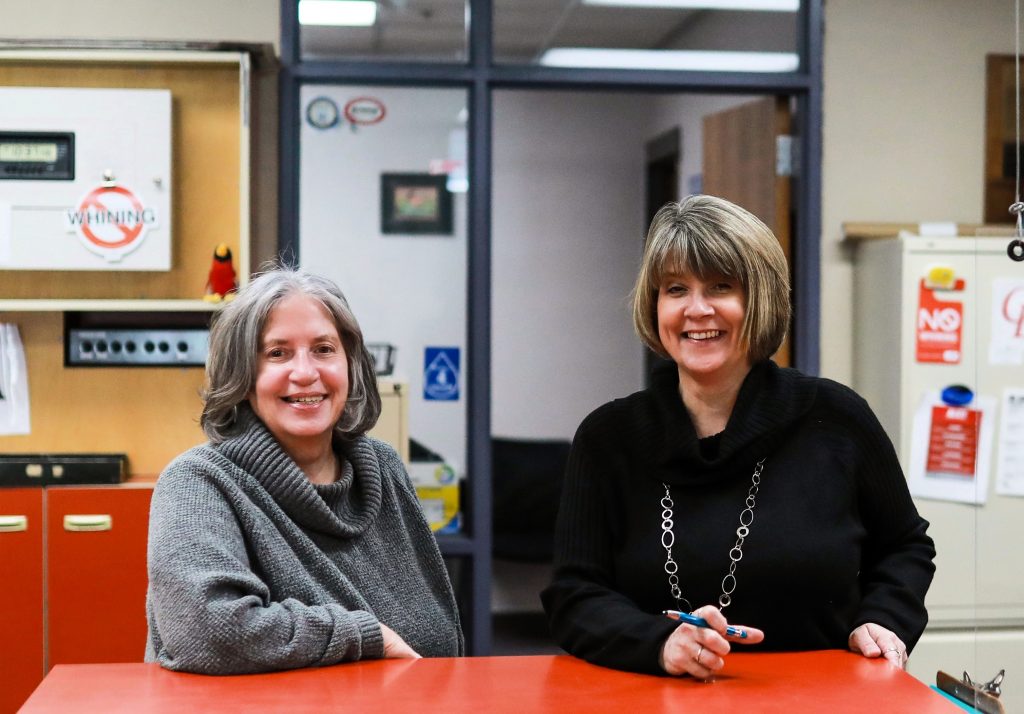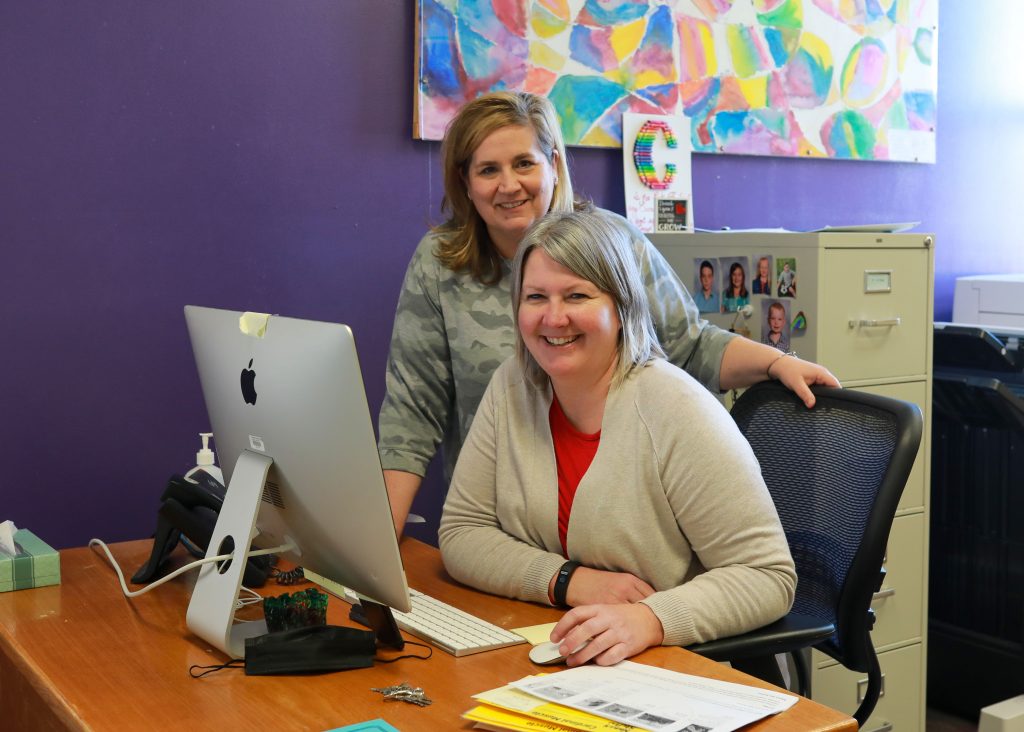 Share this page: