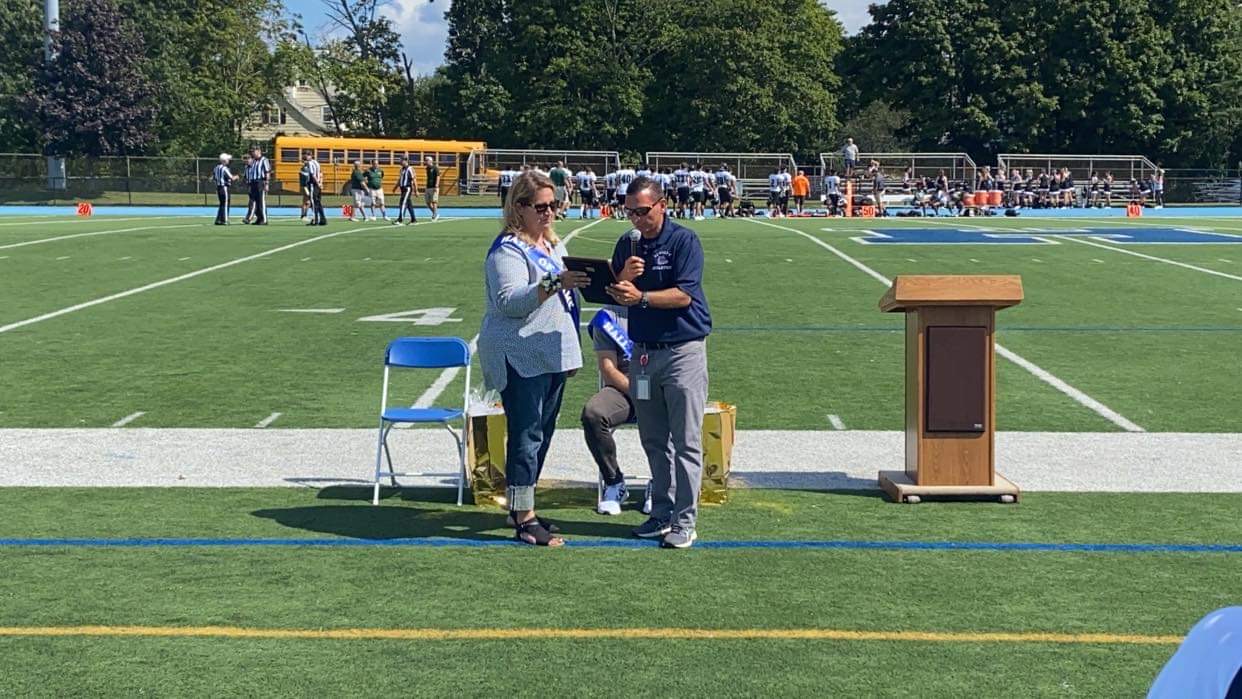 Kerry Welch, Central Decatur's Student Success Coordinator, was inducted into the Hewlett High School Athletic Hall of Fame.  Hewlett High is located in Hewlett, New York. She was nominated by current Activities Director, Thomas Doolan, and he says, "Three decades of women's soccer players have benefitted from her efforts at starting a team in the 1980's.
After being denied the chance to play for the boys team (which was the only option at the time) she began to advocate for a girls program with Hewlett High School Administration. Her work began her freshman year, and ensured a JV program to start her sophomore year, with the first varsity season occurring her senior year of high school.   She was recognized before the varsity soccer game and served as parade marshal for the Homecoming Parade on Sept 18.
Read the local news report for more details.
---