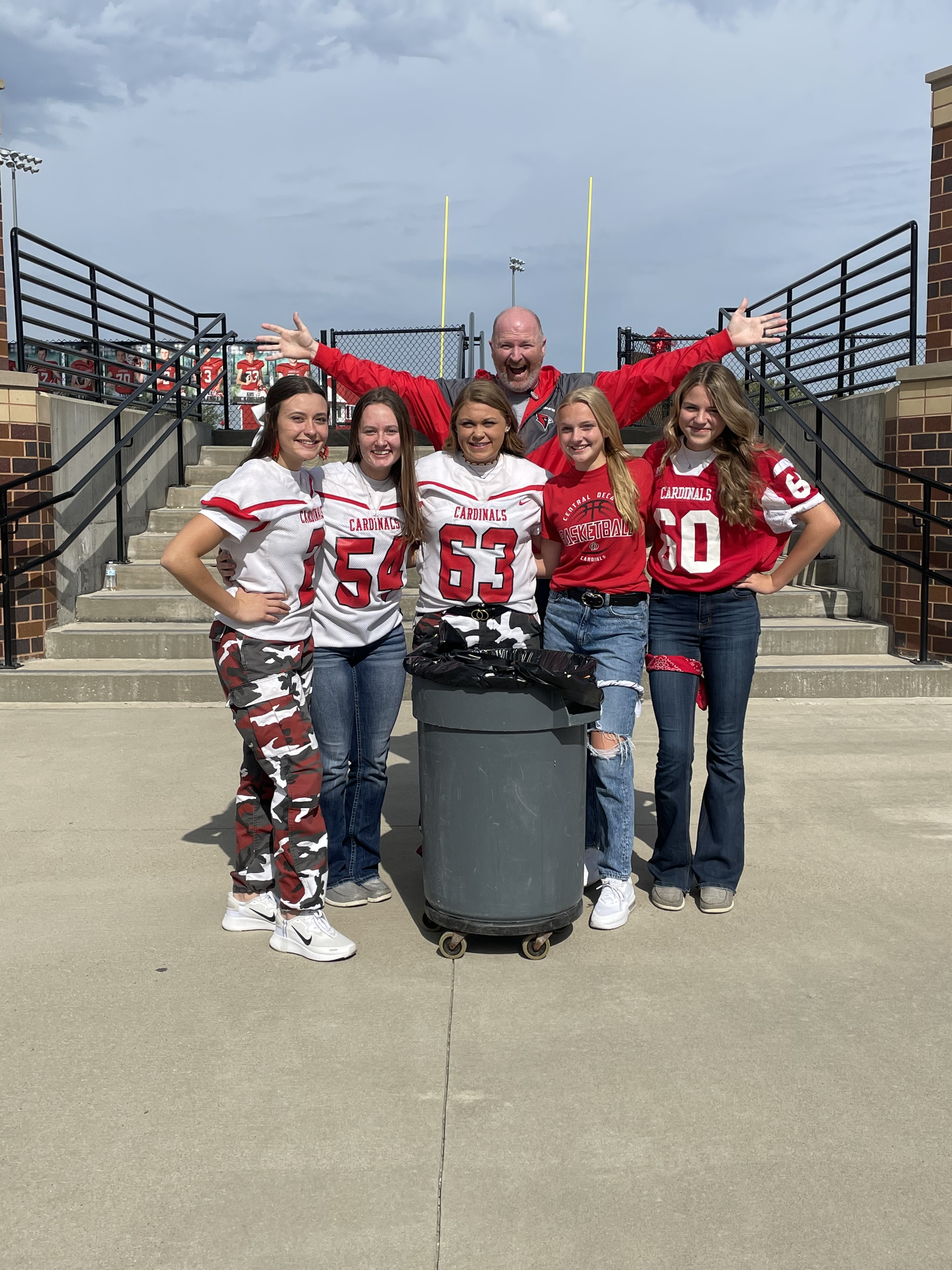 RED Way students, Lauren Martin '22, Jordan Proctor '22, Kylee Rockhold '22, Maren Buckingham '23, and Abbie Leahy '25, are recognized for their RED way work to clean the bleachers at Mt. Ayr.
Central Decatur students frequently recite The RED Way, chant:
The RED Way, the Cardinal way, respectful, excellent, dedicated,
The RED Way, the ONLY way, we are CD!
CD students are often recognized for their RED Way acts while at school, but the RED way is a code of conduct that fosters community beyond the school building walls. A group of CD high school students recently provided just one example of the RED Way's enduring impact. After cheering for the Cardinal football team on the road in Mt. Ayr, the group made sure to leave the bleachers just as clean as they found them.
"I was blown away after the Mt. Ayr football game to see a group of students, including many seniors, cleaning our stands. What a testament to the RED Way as they showed respect and excellence by picking up trash in not only the student section, but the entire visitors' stands. Not leaving a mess for the home school to clean up and supporting the idea that we all can pitch in is a great example of our Central Decatur Pride," says Emily Layton, HS Language Arts.
---