Reese DeVore '23 and Amy Potter '23 play career charades in a TRIO activity.
On Wednesday, March 2, Reece Tedford, TRIO advisor for Central Decatur, visited the sophomore and junior English classes to explore careers in a fun way. Students played charades and tried to help a classmate guess the career they were acting out. See if you can figure some of them out (choices – Vet, Dermatologist, Professional Wrestler, Actor, Barber):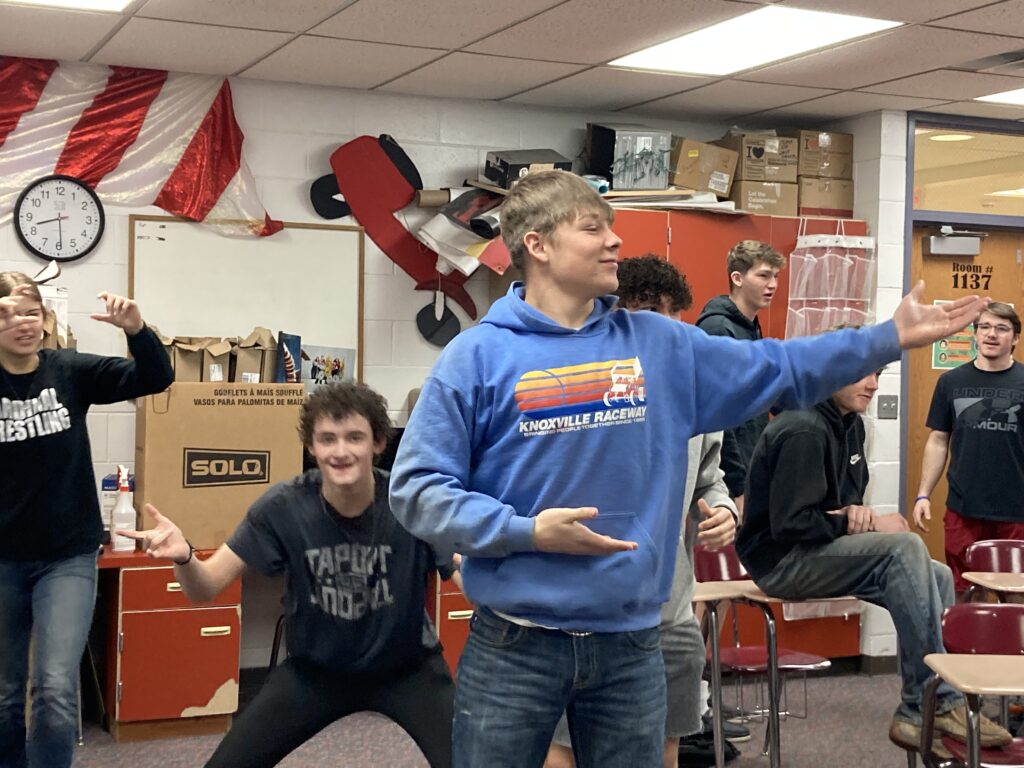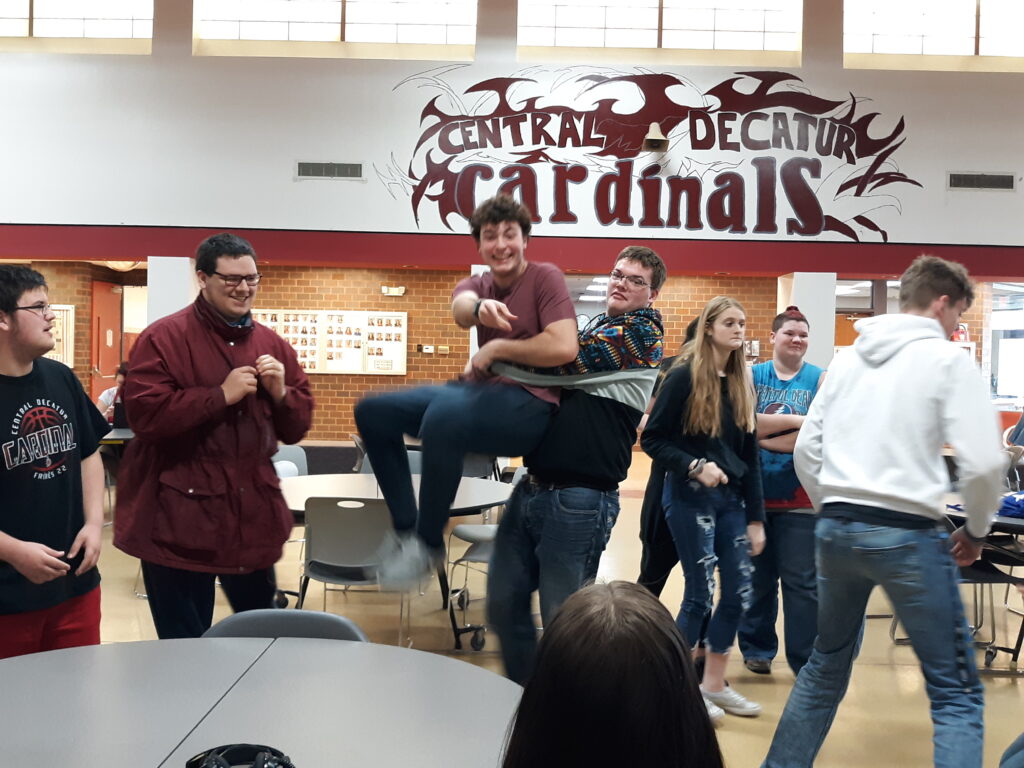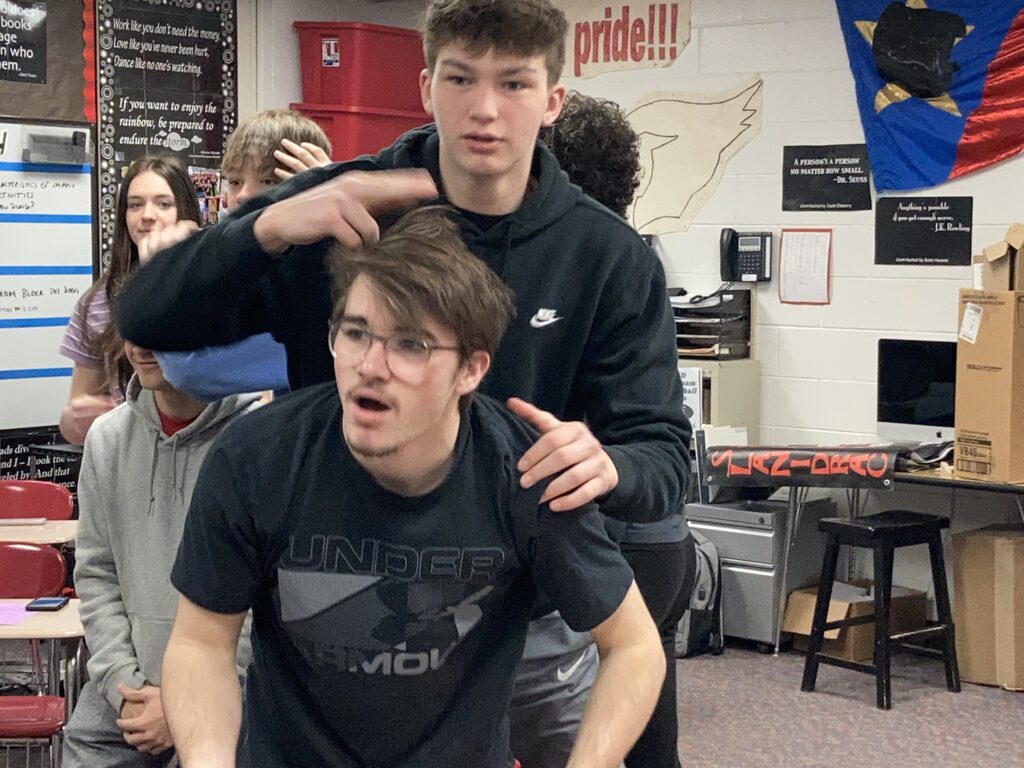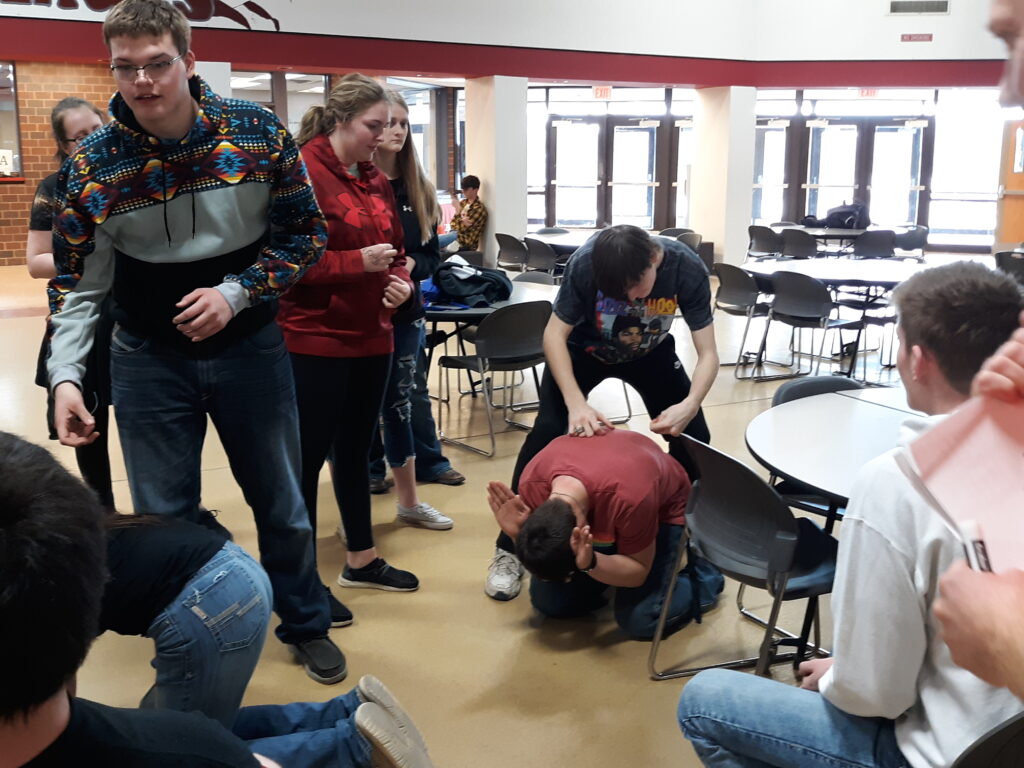 A group of juniors work together to act out career options.
---