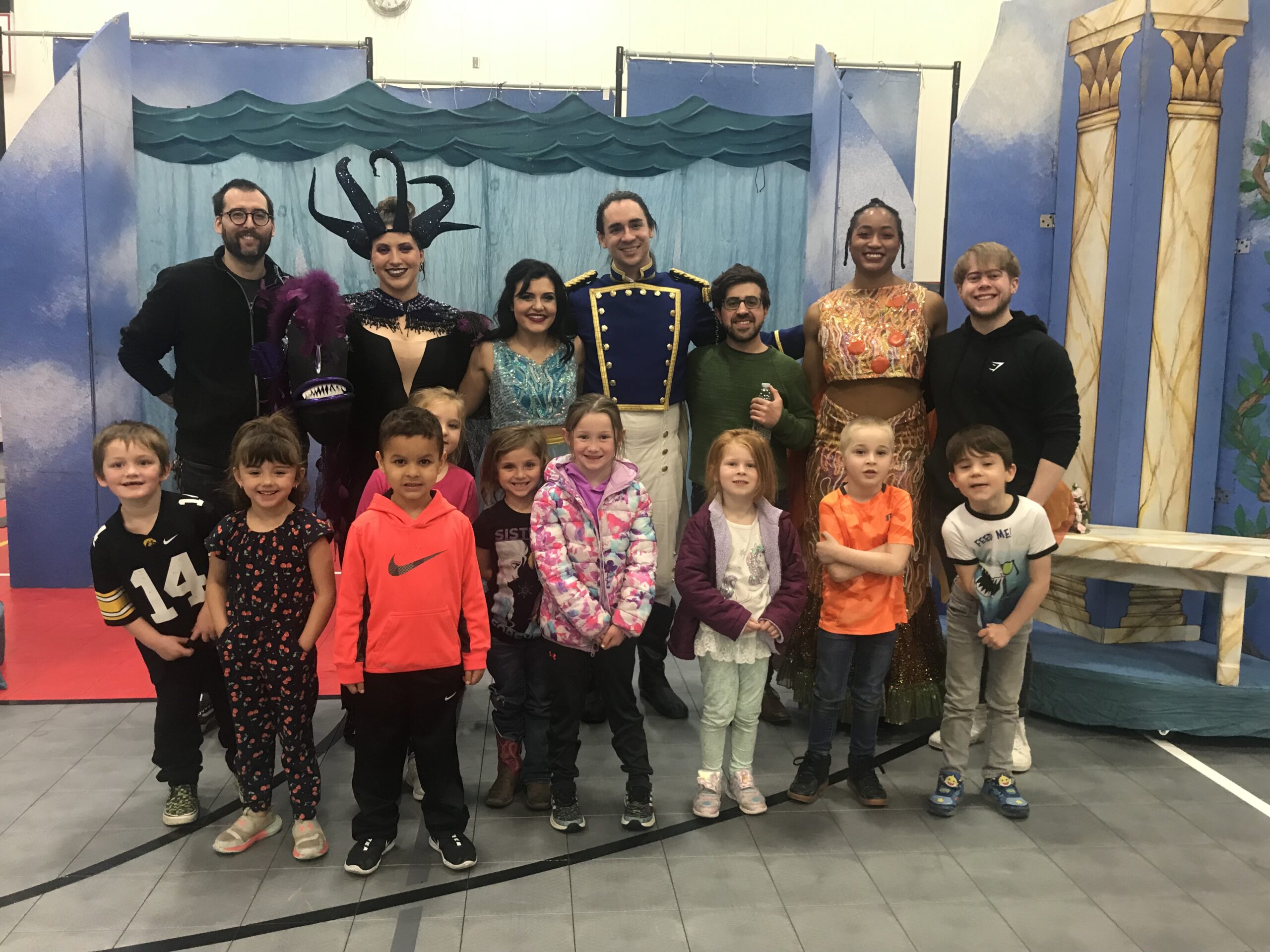 The Des Moines Metro Opera visited school on Monday, April 19th. They conducted workshops with the third through sixth grade students discussing the elements of an opera and even improvised a short opera on the spot.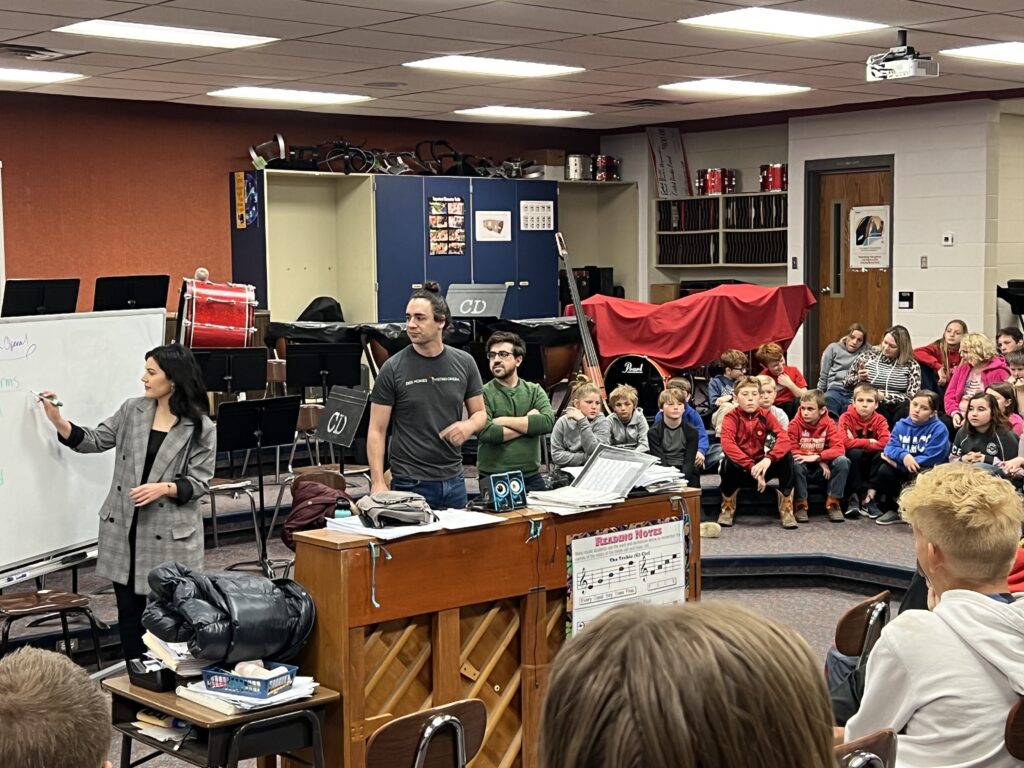 The students did a good job listening, asking questions and really enjoyed working with the performers. The opera crew taught a masterclass with the middle school and high school students that included individual performances showcasing the members' singing abilities.
The day concluded with a fantastic performance of Rusalka The Littlest Mermaid: Meet Rusalka as she follows her heart's desire to become human. But when her magical pact with the Sea Witch requires her to give up her voice, Rusalka's life and love are jeopardized. Don't be fooled, though; unlike the original Czech tale, this opera ends happily. PreK – sixth grade students attended the performance. The cast held a question and answer session at the end of the performance. The students really enjoyed working with the singers and the performance.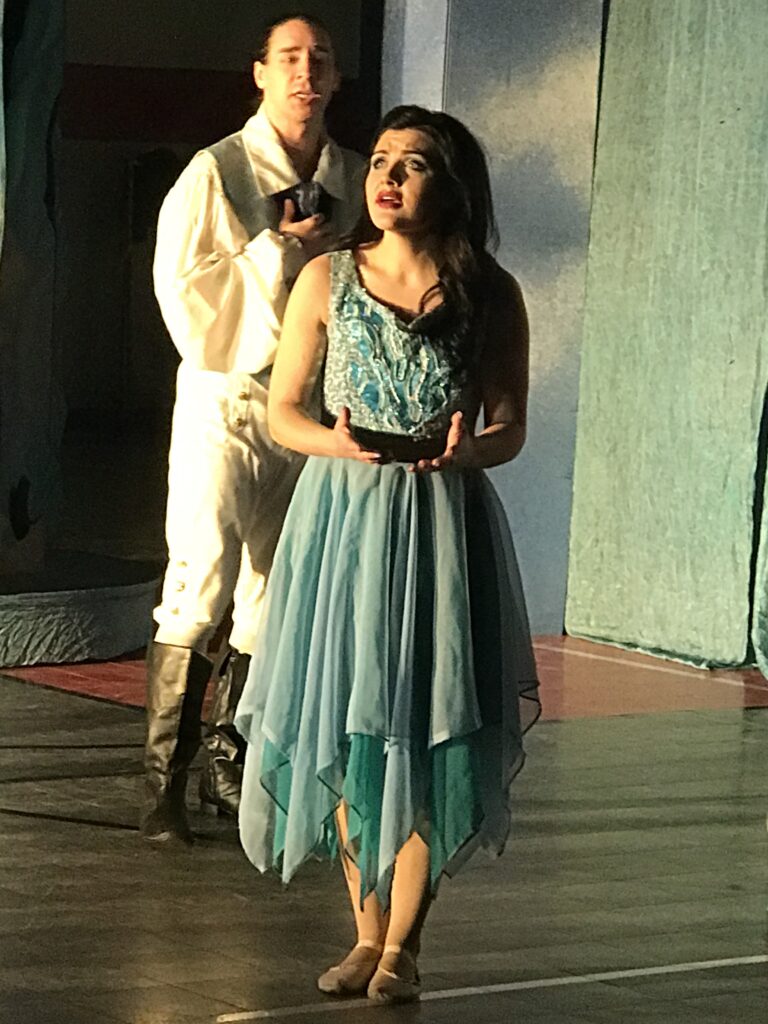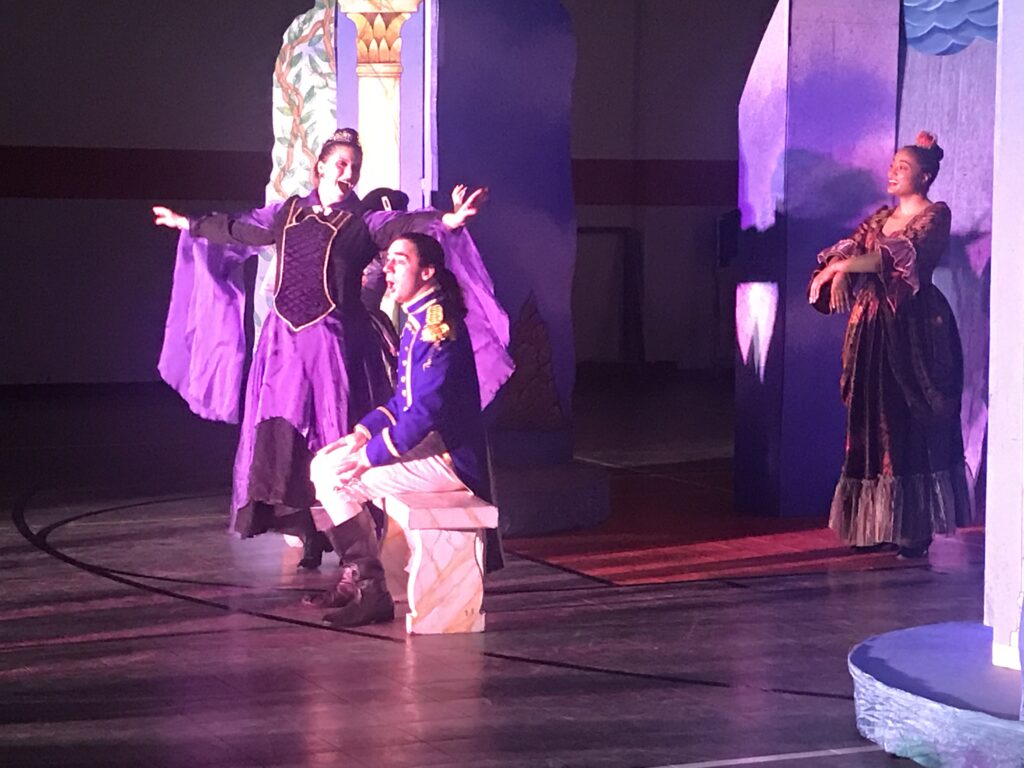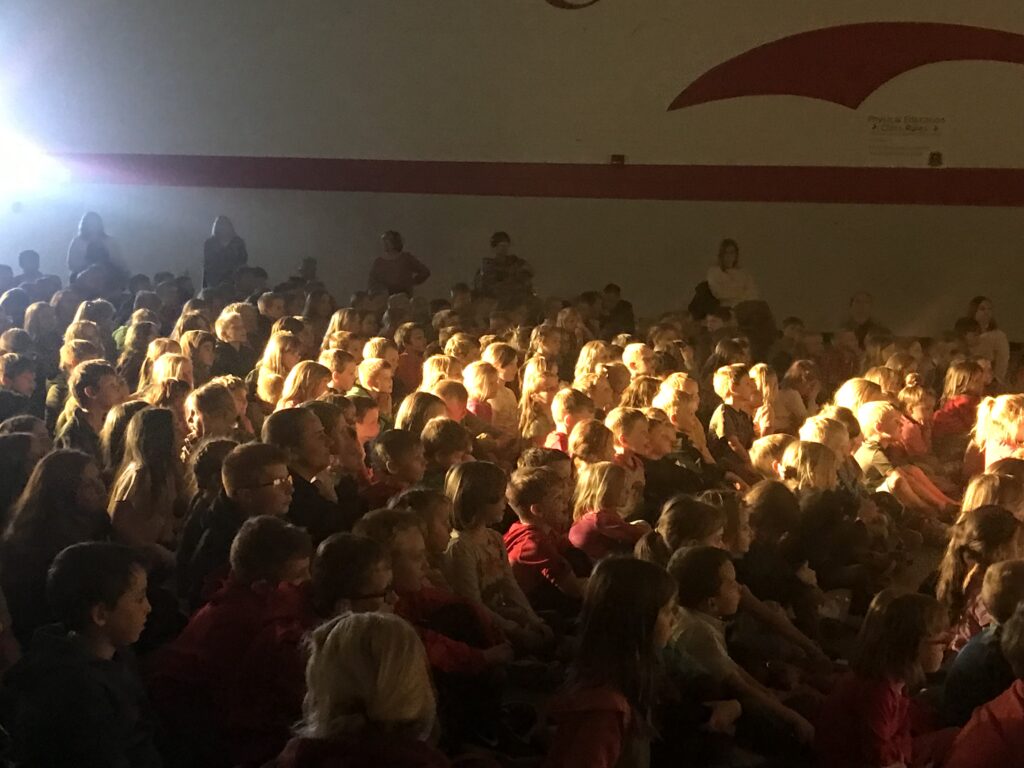 ---