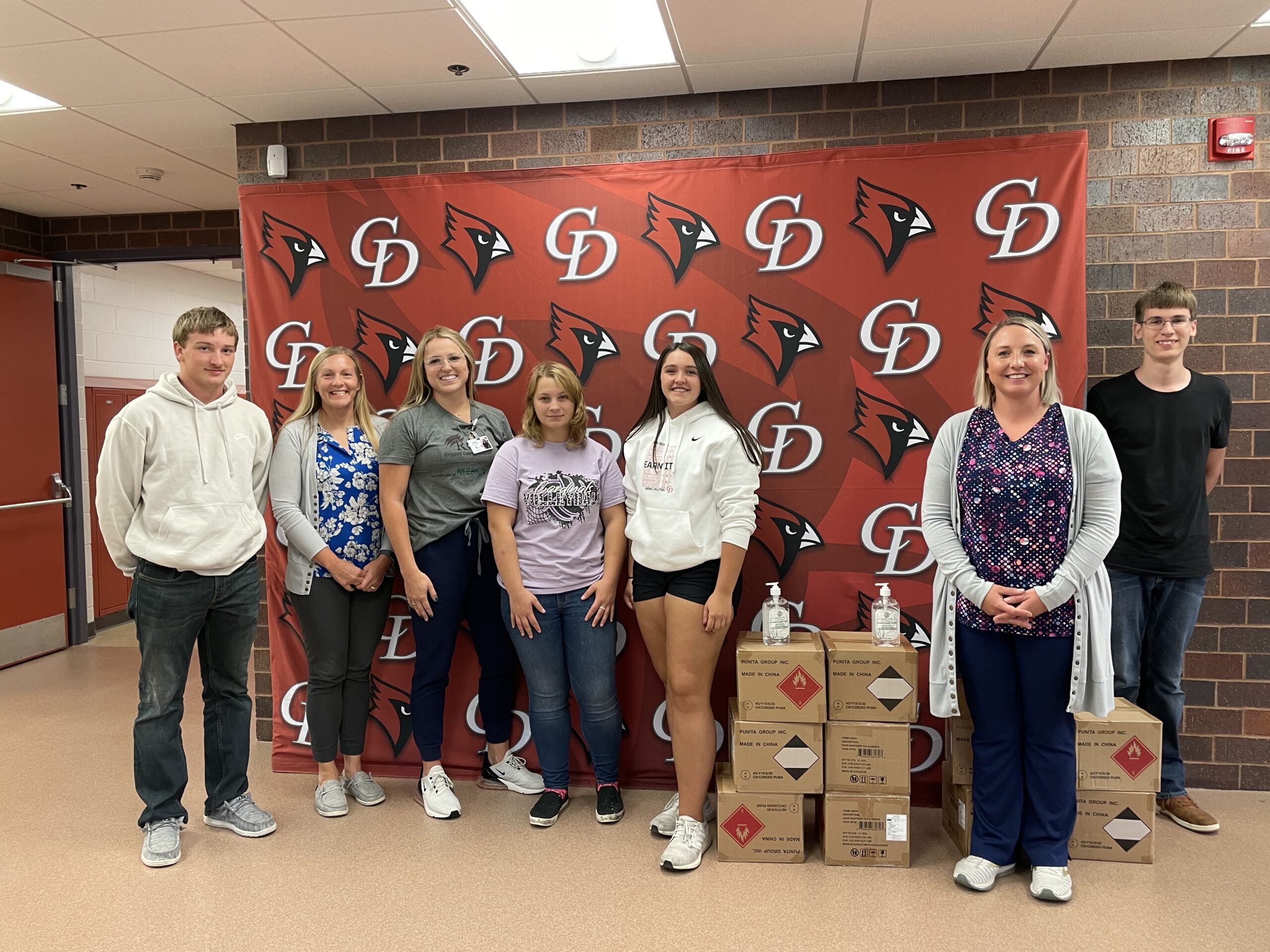 The Ringgold County Hospital donated ten cases of hand sanitizer to the Central Decatur school. CD appreciates their generous donation and assistance in keeping our school healthy and safe.
SUBMITTED PRESS RELEASE:
Ringgold County Hospital and the Mount Ayr Medical Clinic Donate Hand Sanitizer to Local Schools
In an effort to support good hygiene and limit the spread of
COVID, the Mount Ayr Medical Clinic and Ringgold County Hospital are donating
more than 180 cases of hand sanitizer to area schools. "Through the course of this pandemic, we've all been reminded of the importance of keeping our hands
sanitized," said Joe Mangiameli, hospital CEO. "We're pleased to be able to
provide this to schools serving children of all ages."
Hospital and Clinic staff will be delivering the hand sanitizer over the coming days
and encourage faculty, staff, and students to use it regularly. According to the
Centers for Disease Control and Prevention (CDC), the best way to prevent the
spread of infections and decrease the risk of getting sick is by washing your hands
with plain soap and water. However, if soap and water are not available, CDC
recommends consumers use an alcohol-based hand sanitizer that contains at
least 60% alcohol.
---