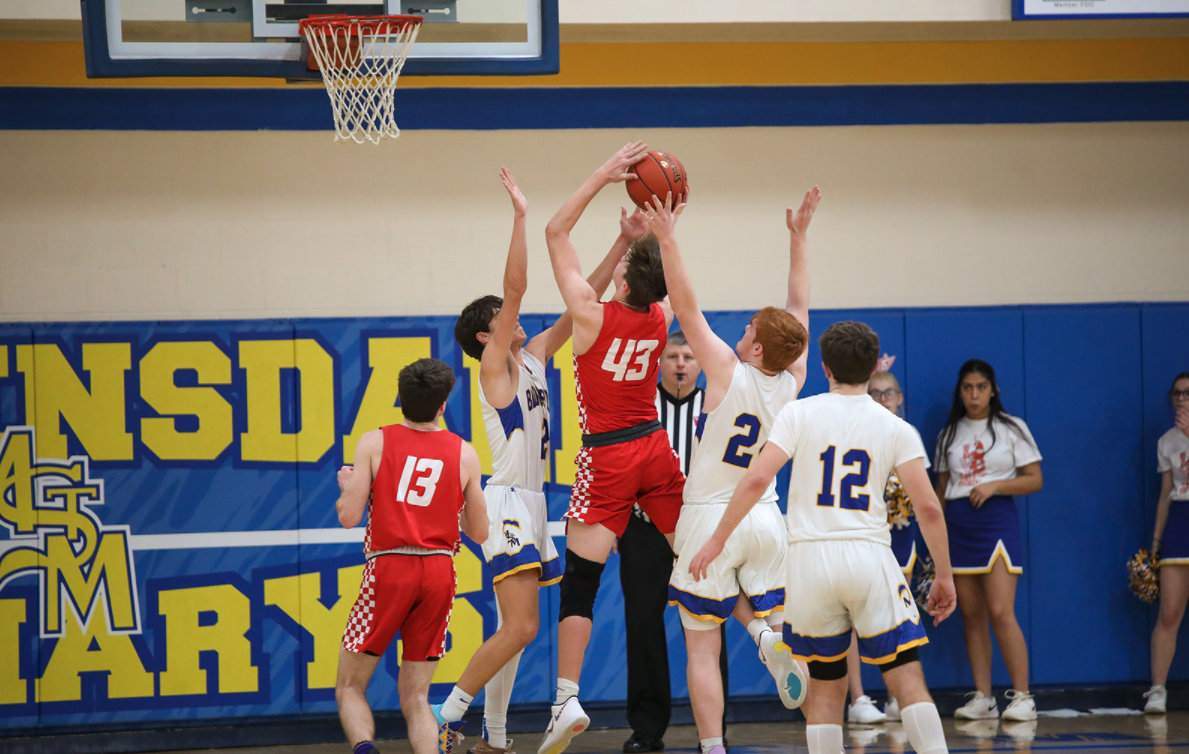 The 2021-2022 was building to be a great year. The team had everyone returning off a 13-8 season last year. The team goals were to improve on last year's record, win the conference, and make it to state.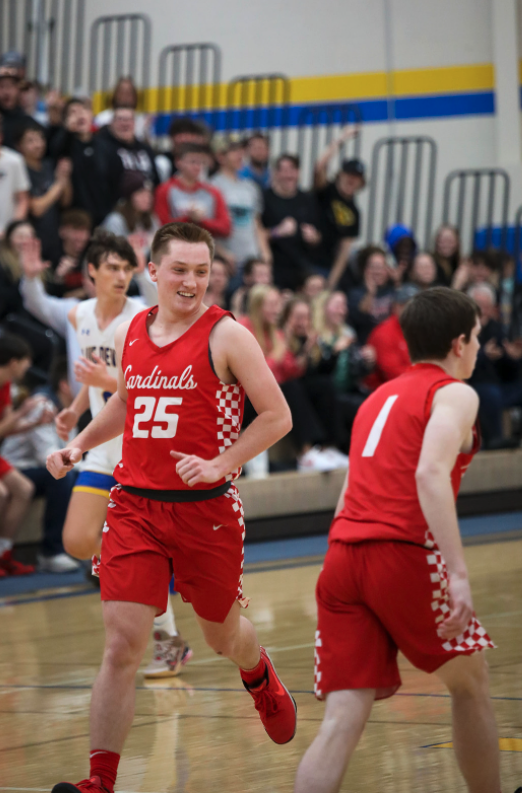 The season started off well with the Cardinals winning the first eight games of the season. The team benefited from great leadership from the four seniors: Tyke, Trey, Cauy, and Matt. The first loss of the season was to Martensdale-St. Marys. The team learned a lot from the loss and was then able to rattle off another ten wins in a row.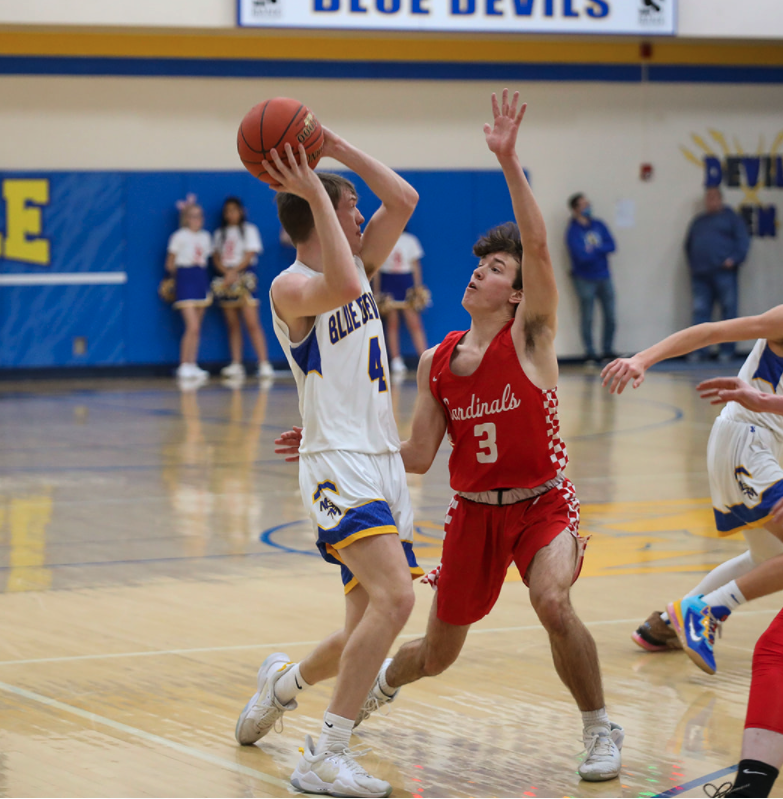 Along the way, CD beat a good Mt. Ayr team at home, which set up the rematch with Martensdale-St. Marys for the conference title. The Cardinals had to beat them on the road to have a share of the conference title. The Cardinals played one of their best games of the year and dominated them to win 65-33. M-St. M ended up losing their next game, so CD won the conference title.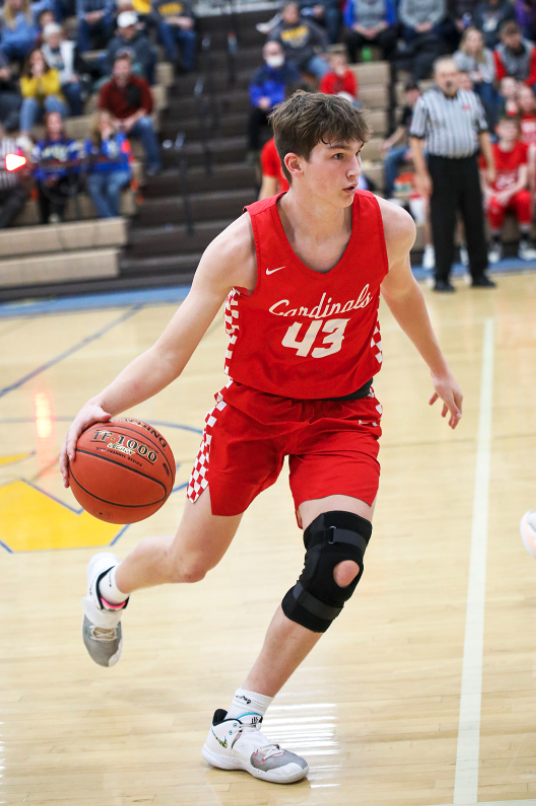 In the post season, CD played Davis County in the first round and won 74-57. That earned the team the right to travel to Pella to play Pella-Christian. CD ended up losing 35-59 to a very good team.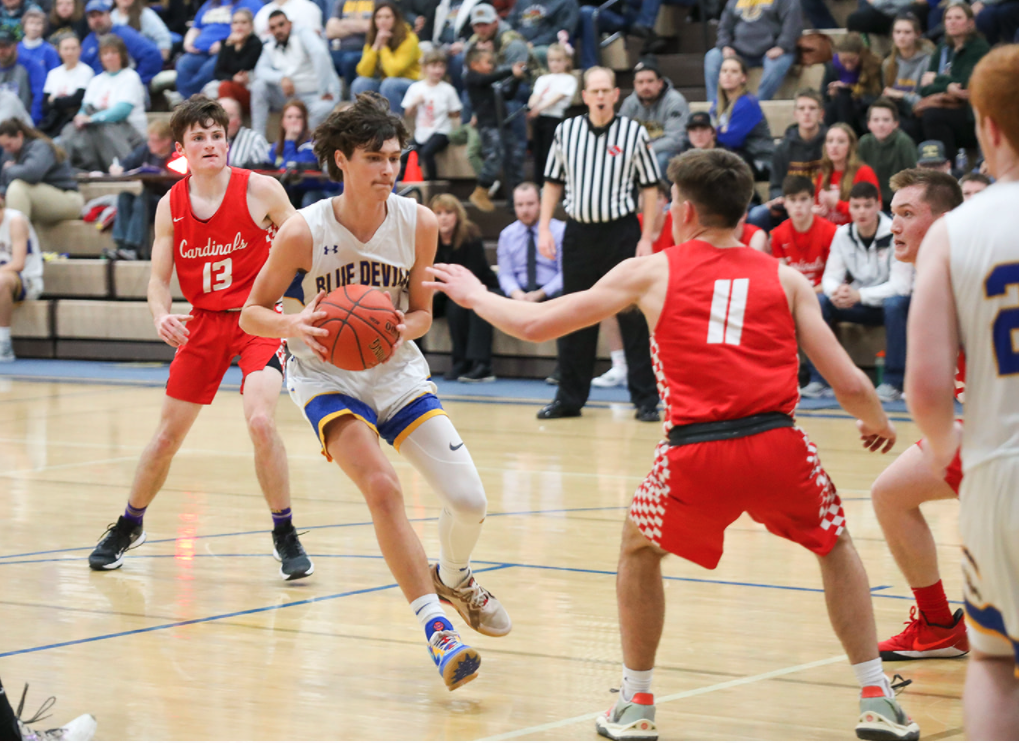 The team finished the season at 20-3 and had a great year. There were 16 guys out for basketball, and each one of them did a great job of getting better every day.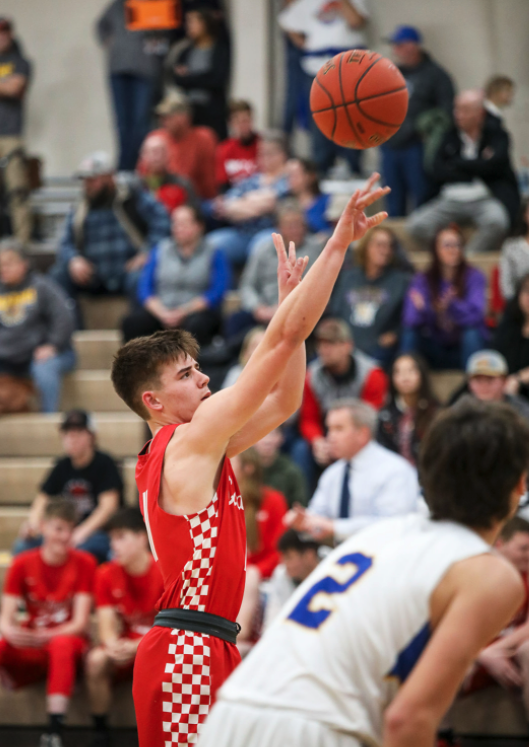 Pride of Iowa All Conference 1st Team – Matthew Boothe and Trey Hullinger
Pride of Iowa All Conference Second Team – Jack Scrivner
Pride of Iowa All Conference Honorable Mention – Gunnar Smith
If you are interested in supporting the team, be sure to see a team member. They are selling tickets for Thelma's Fried Chicken Dinner for Thursday, March 24. They are also selling POI Championship t-shirts until March 31.
---