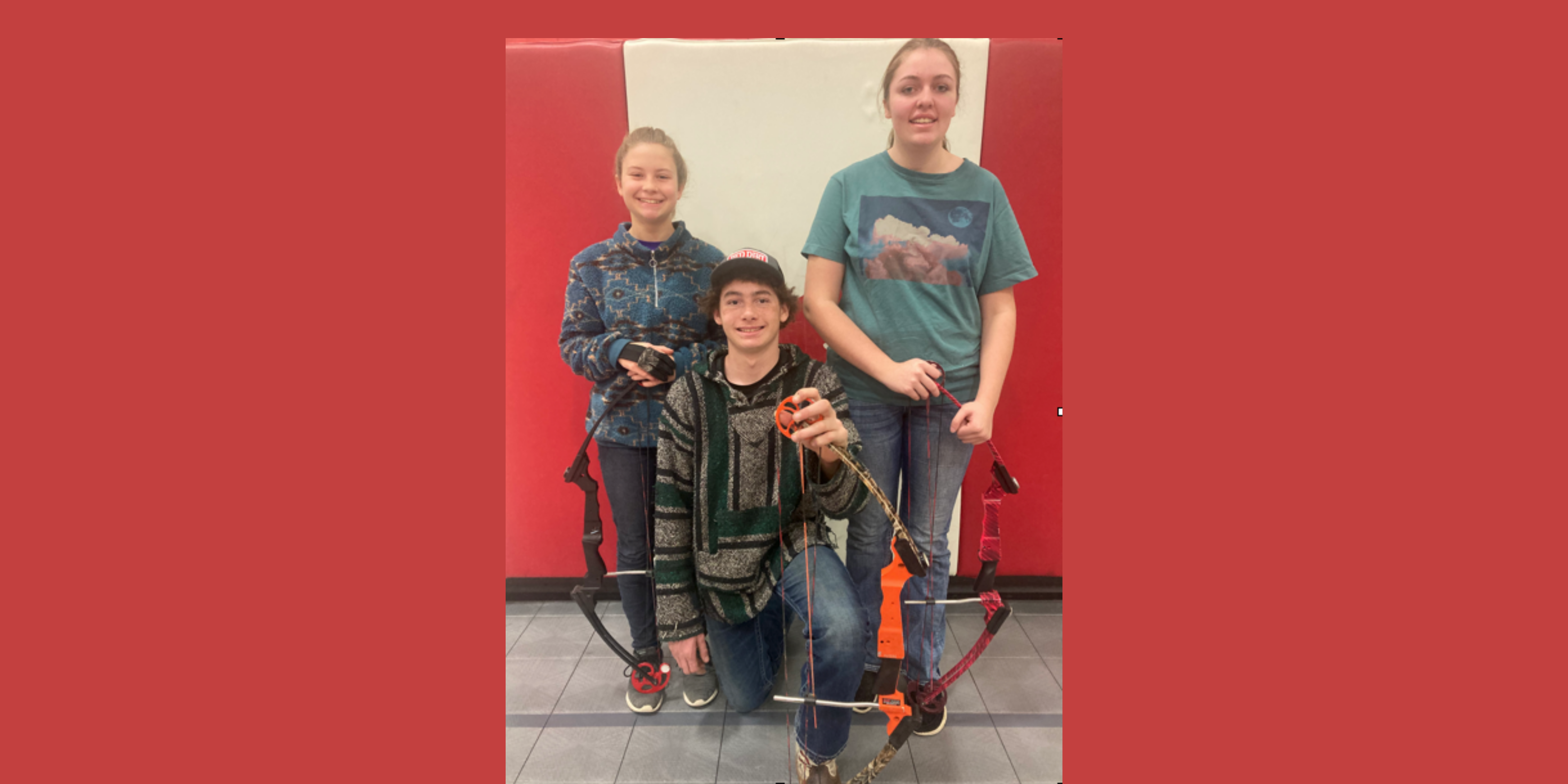 Congratulations to Central Decatur's state qualified archers. Pictured above (L to R): Leighanna Bundt, Lorenzo Austin, Cournety Olsen.
The National Archery in Schools Program (NASP) is a national organization that sanctions archery events across the nation.   It is managed by the DNR in Iowa and consists of certified volunteer coaches working with young archers at schools where the NASP program is taught in their school P.E. programs.  The Archers shoot indoors with the same model of bows and arrows with no modifications allowed. The bullseye course involves arrows shot at 10 and 15 meters.  Thirty arrows are scored for a possible score of 300.  The 3-D course involves shooting at six animal shaped targets ranging from 10 – 15 meters.  Again 30 scored arrows for a possible score of 300.
Central Decatur Archers have practice twice a week for the past four months, mostly in the North building at the fairgrounds. Many thanks go out to the fair board for allowing us to do this. The archers have also shot in over a dozen tournaments over the past two months working towards getting scores good enough to qualify them in the State Tournament to be held March 5th & 6th at the State Fairgrounds in Des Moines.
There were over 20 archers in the program this year and there was not enough in any of the three divisions to field a team so archers competed for individual spots in the tournament. Lorenzo Austin and Leighanna Bundt were successful in qualifying for the bullseye shoot and will shoot at 4 p.m. on Saturday. Courtney Olsen qualified in the 3-D shoot and will shoot at 12:30 on Saturday.
Many thanks go out to the coaches and parents that have helped to make this possible.
---