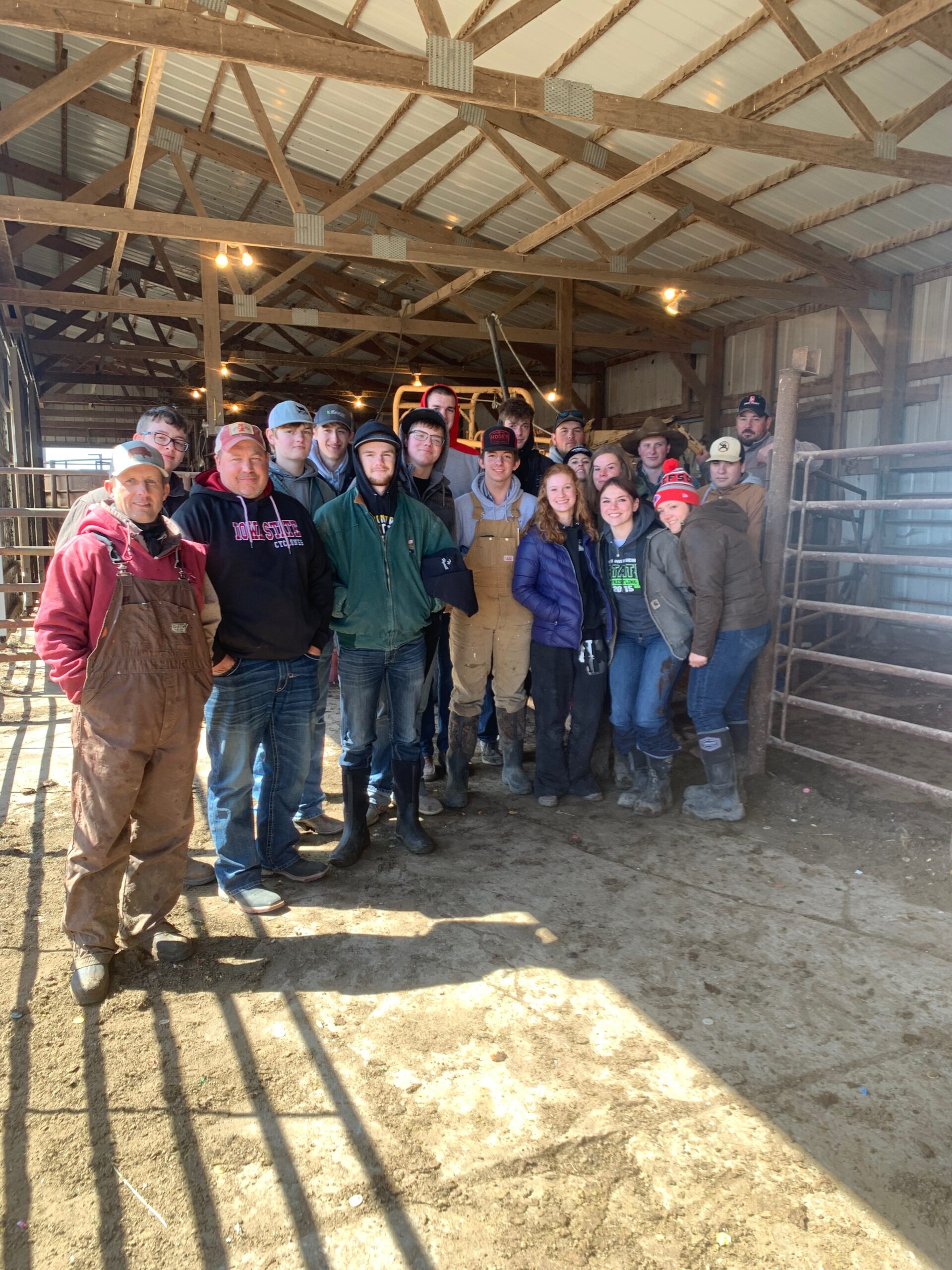 On March 25-26 agriculture instructors from the surrounding schools hosted an AI Certification School that was made possible by Genex. Five schools including Mormon Trail Community School, Clarke Community School, Lamoni Community School  and Central Decatur Community School offered students the chance to attend the school, which was held at the Lamoni Livestock Auction in Lamoni, IA.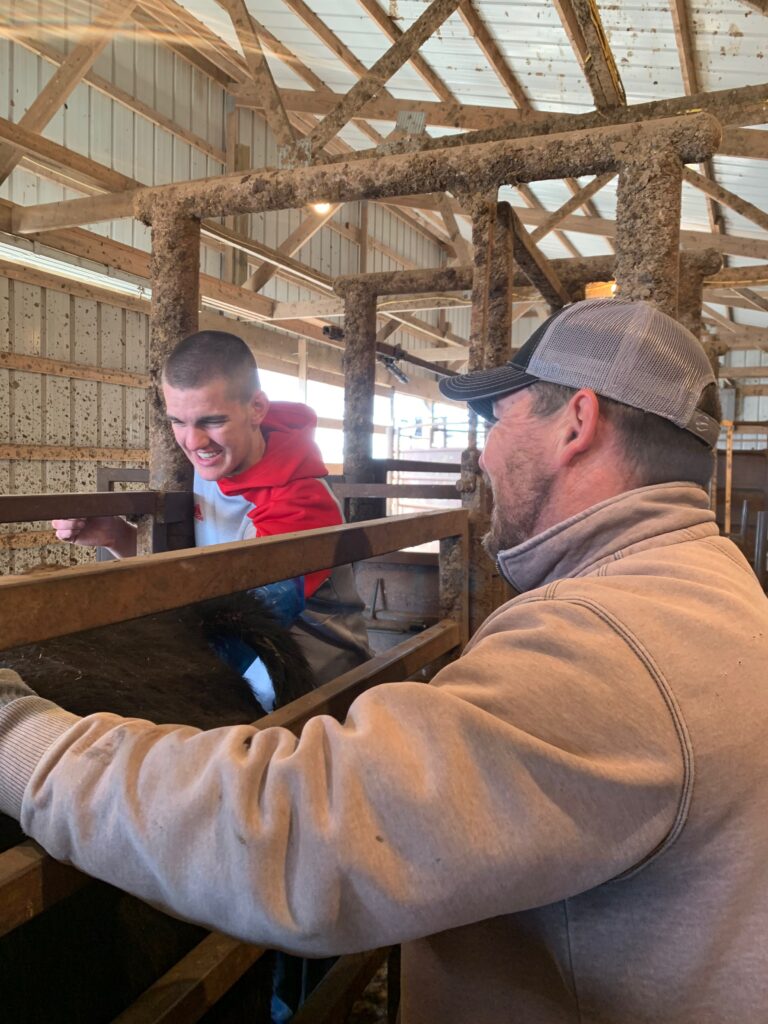 The participants utilized the AI Training Manual provided by Genex to gain knowledge of reproductive anatomy, estrous cycles, heat detection, semen collection and handling, care of the semen tank, and how to inseminate. Each student learned how to apply the skills from the AI Certification Training by working with AI Technicians, Ty Hunt, Jon Rockhold, Daryn Yoder, and Nate Pierschbacher. Each student had the chance to practice insemination on multiple cows and begin building their own AI Plan.
Throughout the schooling students enjoyed meals and snacks provided by Lamoni Pizza Hut, Cakes by Joy, Leon Casey's, Main Street Brick House, and Central Decatur Community School. These meals and snacks were provided free of charge to participants due to the generosity of Alysha Van Laar of American State Bank and Decatur County Cattlemen's!
We would  like to thank Jason Allen and Jared Miller of Lamoni Livestock Auction for the use of the facility and cattle, Sarah Thorsen of Genex for providing learning materials, Ty Hunt, Jon Rockhold, Daryn Yoder, and Nate Pierschbacher for sharing their knowledge of artificial insemination, Lamoni Vet Clinic for the use of their working facility, and Ty Hunt for the use of his working chute.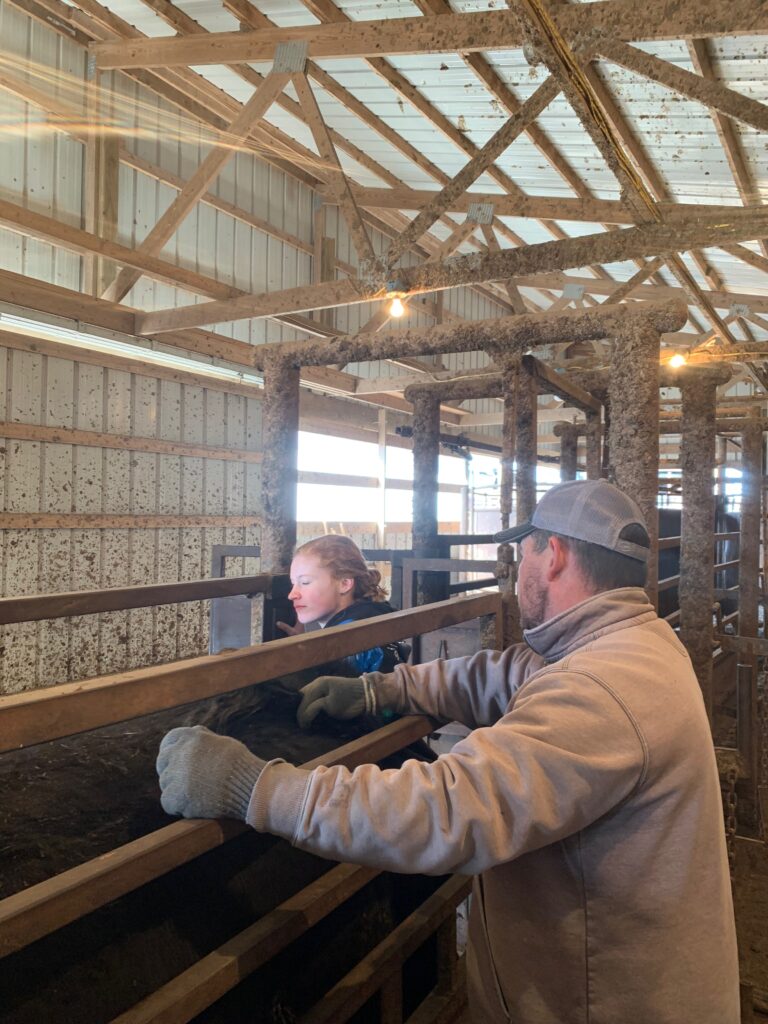 ---