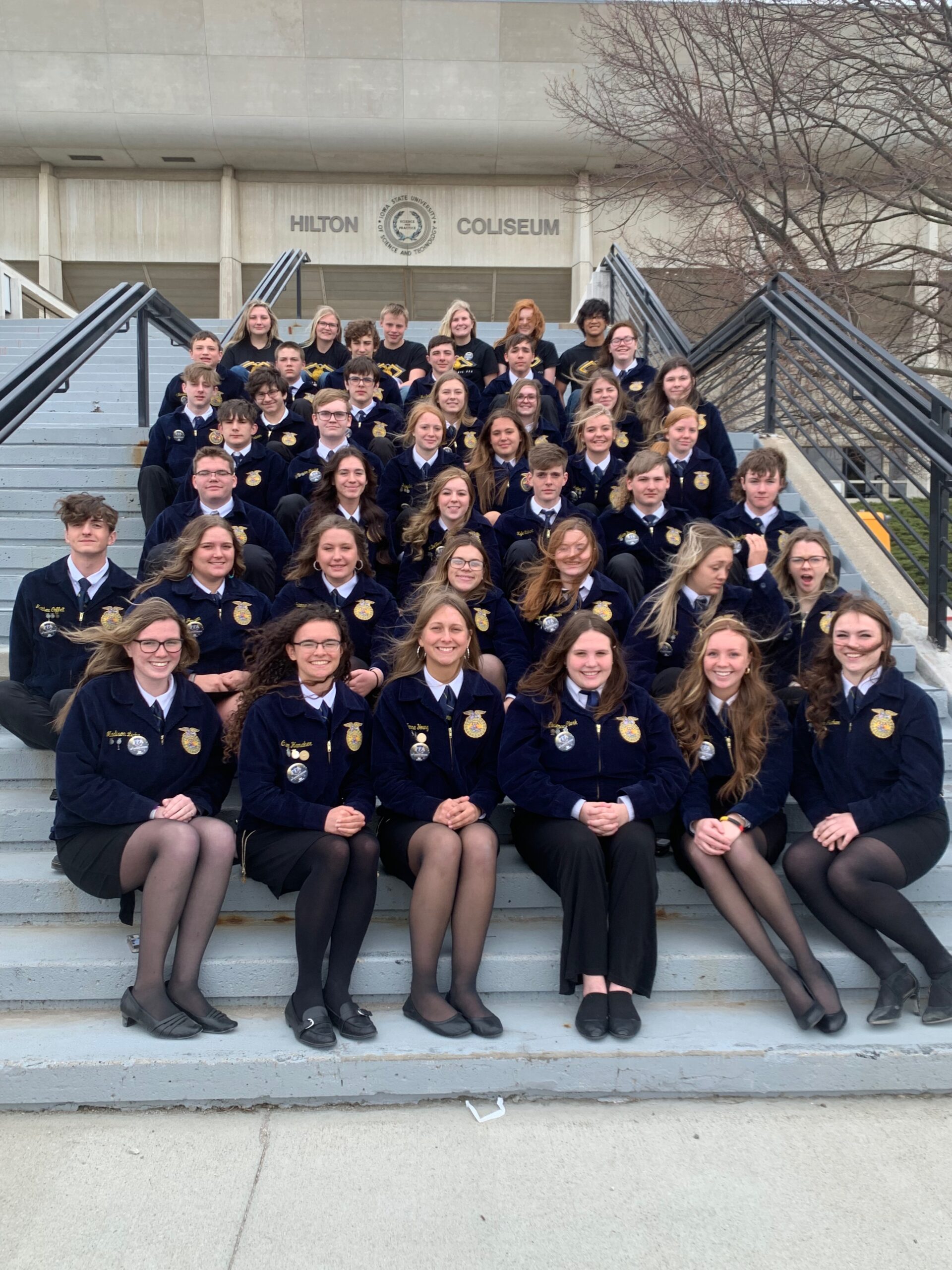 Article Submitted by Hadley Bell '24 and Lexi Jensen '23
Thirty-nine Central Trail FFA members and twenty-three middle school members traveled to Iowa State University in Ames to compete, network, celebrate, lead, grow, and connect at the Iowa FFA State Convention. The members that attended earned their spot by meeting the FFA Point Chart Attendance Goals and meeting the financial goals set by our chapter! We were also honored to have Katie Jensen, Brad Swartz, Tanner Bettin, Mark Saylor, and Mary Frisbie as our incredible chaperones; and we always feel safe when TJ Wagler is behind the wheel of the bus!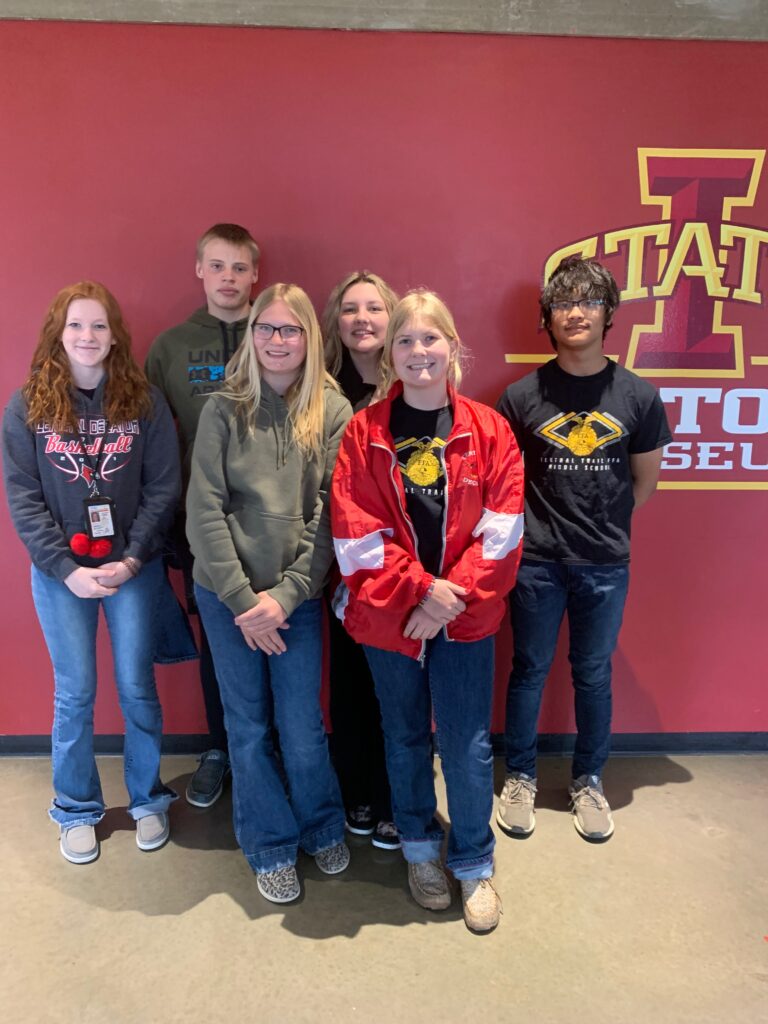 Our convention began as two teams competed in the Iowa FFA Leadership Contest areas of Ag Impact and Experience the Action, both receiving a Bronze Rating. Ag Impact = Megan Young, Cortlynn Cook, Lucas Lindsey, Mili Waugh, and Morgan Buckingham. Experience the Action = Wyatt Hamaker, Gavin Smith, Nolan Pierson, Jeffrey Richards, and Carson Scrivner. Also competing on Monday morning were Peyton Fry, Lyndin Marvin, Adriene Kelley, and Reese DeVore, with the Chapter Exhibit displaying the Blue and Gold Barell Bonanza, they also received a Bronze Rating.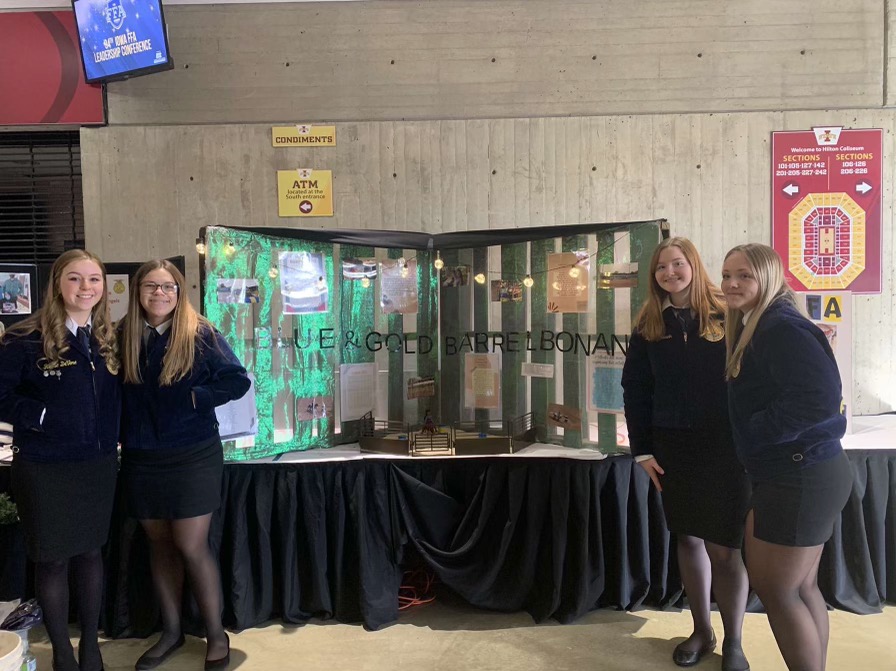 Addiston Graham and Cadence Clark competed Monday afternoon in FFA idol placing a respectful third and fourth place. Maddy Leahy accepted the Ambassador Award for our chapter's contribution to the Iowa FFA and Arianna Nopoulos was honored on the stage for receiving a Gold rating on the FFA Treasurer's Book that was completed by her and Kylee Rockhold. The evening ended with a Keynote Address by Eric Hanson of KCCI, followed by the FFA BBQ and Fun Night!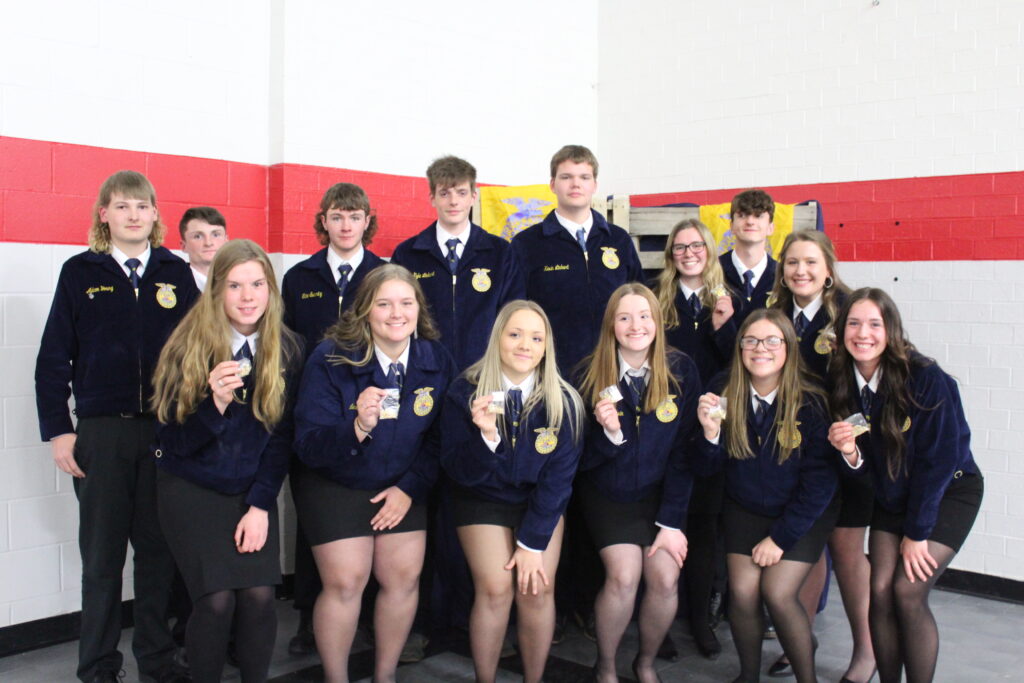 Throughout Monday you could also find Central Trail FFA members attending leadership workshops, exploring the career show, competing in the Scavenger Hunt, and watching Leadership Development Events! Adam Young and Tate Swartz, who served as our Chapter Delegates for our state to assist in conducting business for our state association and also cast their vote for the 2022-23 Iowa FFA Officer Team!
Tuesday morning started with Makenna Perkins and Adeline Stone competing in the Greenhand quiz; they both received silver ratings from these competitions. Chole Hamaker also walked across the Convention Stage to receive the Supreme National Chapter award. Cadence Clark also performed once again. While all this was happening, chapter members toured Nichols Cryo Genetics in Maxwell, IA learning about bull semen collection, handling, and shipping! Back at the Iowa FFA Convention, twenty-three middle school FFA members attended the Middle School Leadership Conference hosted by the Ohio FFA Officer Team! Thanks to Cassy Allen and Stephanie Bundt for chaperoning the great group of young members, and Bruce Miller Jr. for getting them safely where they needed to be!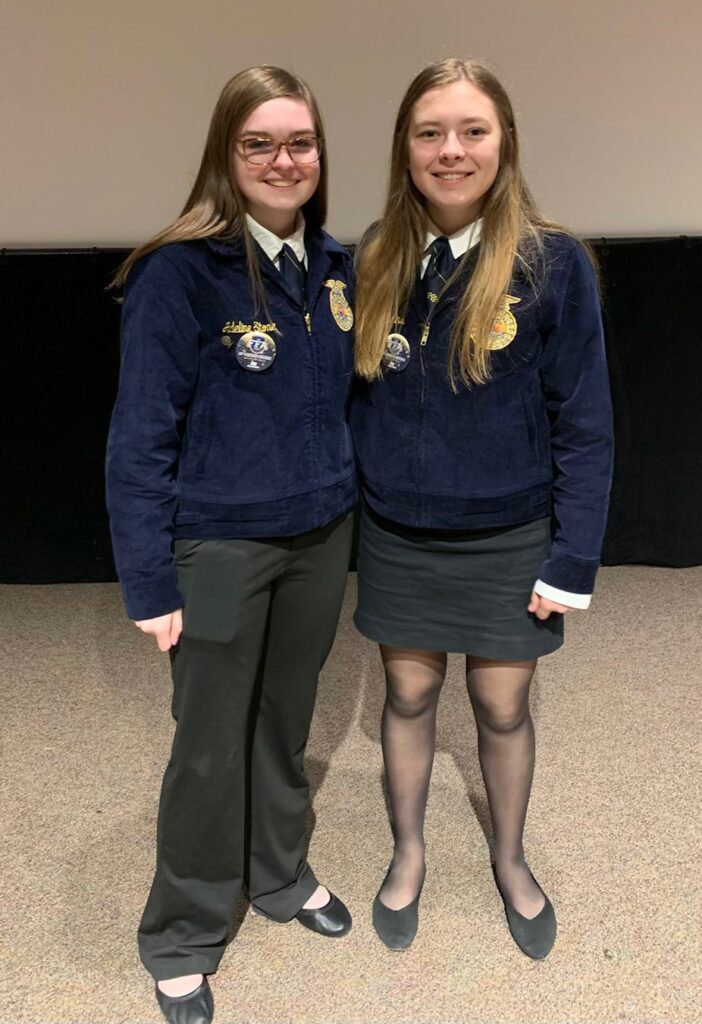 Jenna Young and Cadence Clark were also awarded the WHO Journalism Award for their work as FFA Reporters. Addiston Graham was also given the chance to share her vocal talents once again! The evening ended with the final convention session beginning with Addiston Graham, Cadence Clark, and Annika Evertsen under the direction of Beth Hall performing the National Anthem. During this session, fourteen Central Trail FFA members were awarded the Iowa FFA Degree! A huge congratulations is given out to all those who competed and represented themselves and the Central Trail FFA Chapter in a well-presented manner.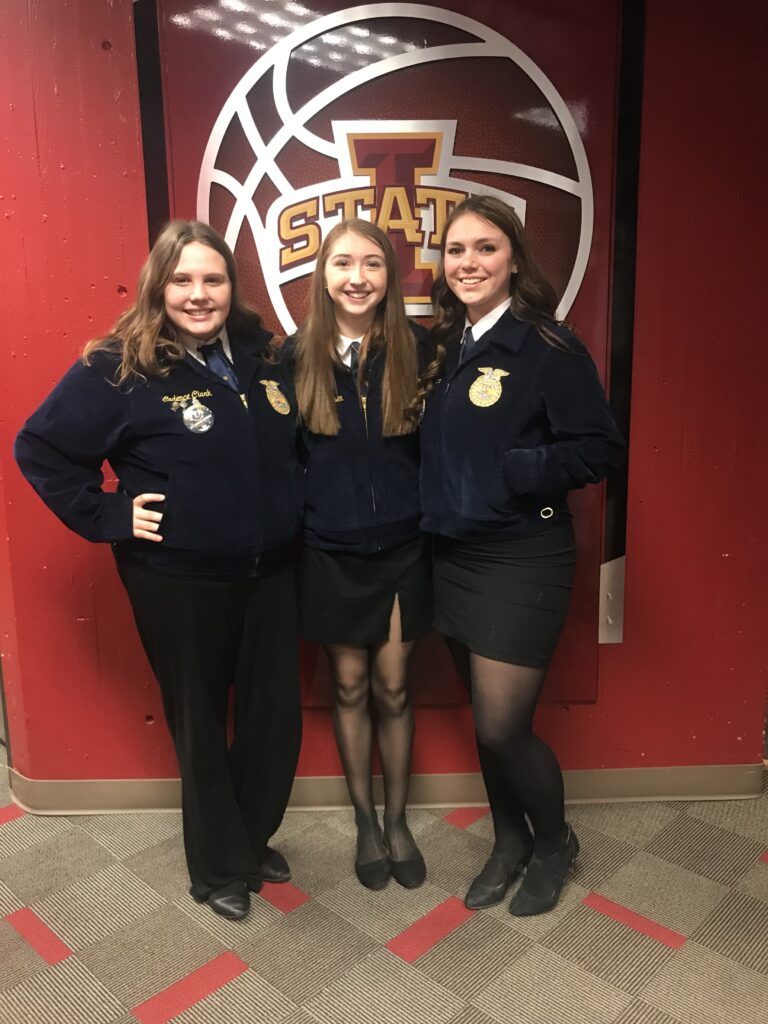 ---