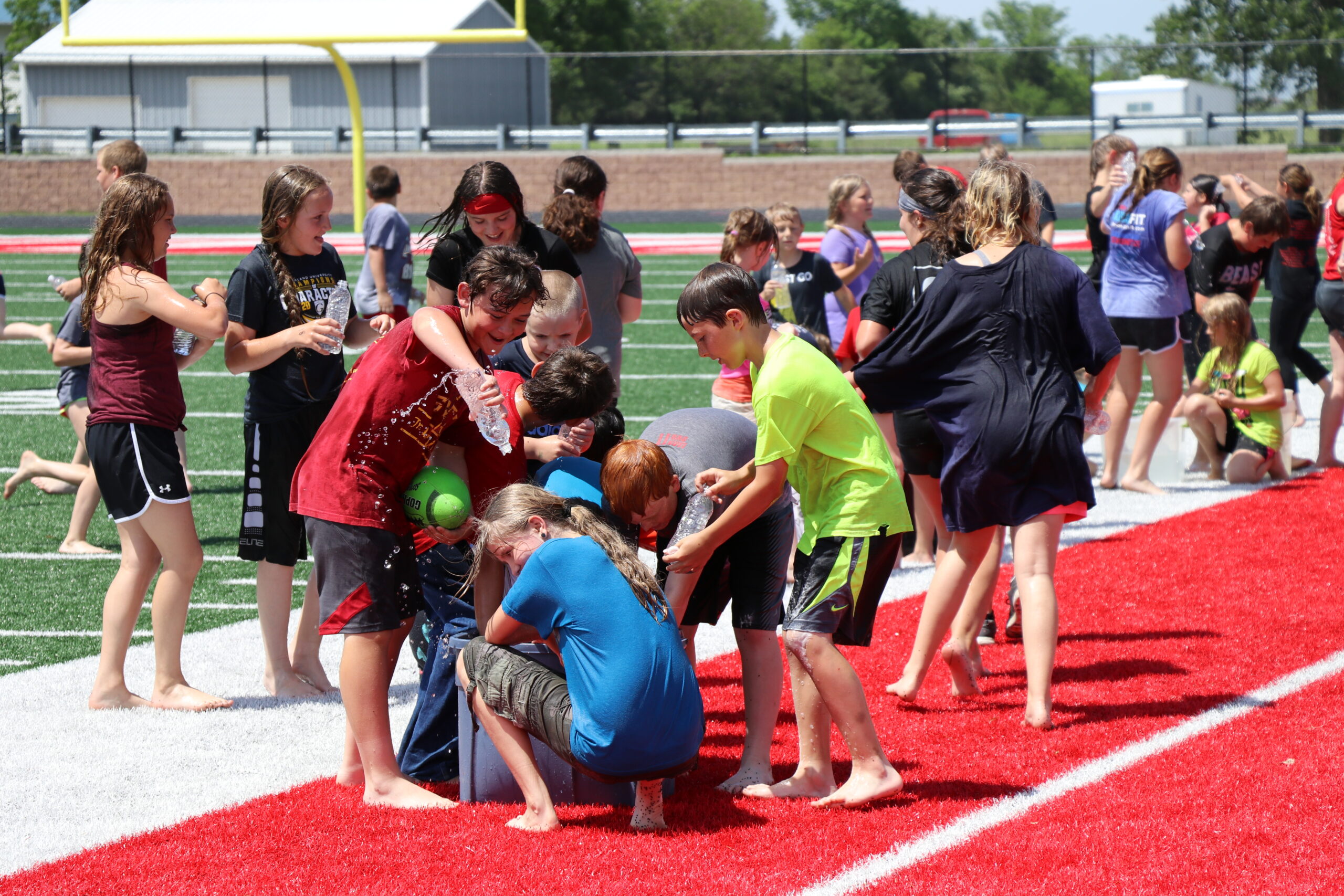 Elementary students will celebrate their school year success in an all out water fight Tuesday, May 24 on the football field. North Elementary has not hosted a water war since 2019, so this year will be extra special.
Third through sixth graders have earned minutes on the field with their academic growth and achievements. Students should prepare for the day with this in mind: if they are on the field, they will get wet. Bathing suits make sense for a day at the beach, but do not meet school dress code requirements. Students should consider wearing comfortable, active or gym clothing that can get wet. Students might also find packing a towel to be a good idea.
Please note: all water/squirt bottles will be provided. Students will not be allowed to bring their own water containers or devices for spraying water. Tubs will be positioned around the football field for quick refills for unlimited water fun.
---