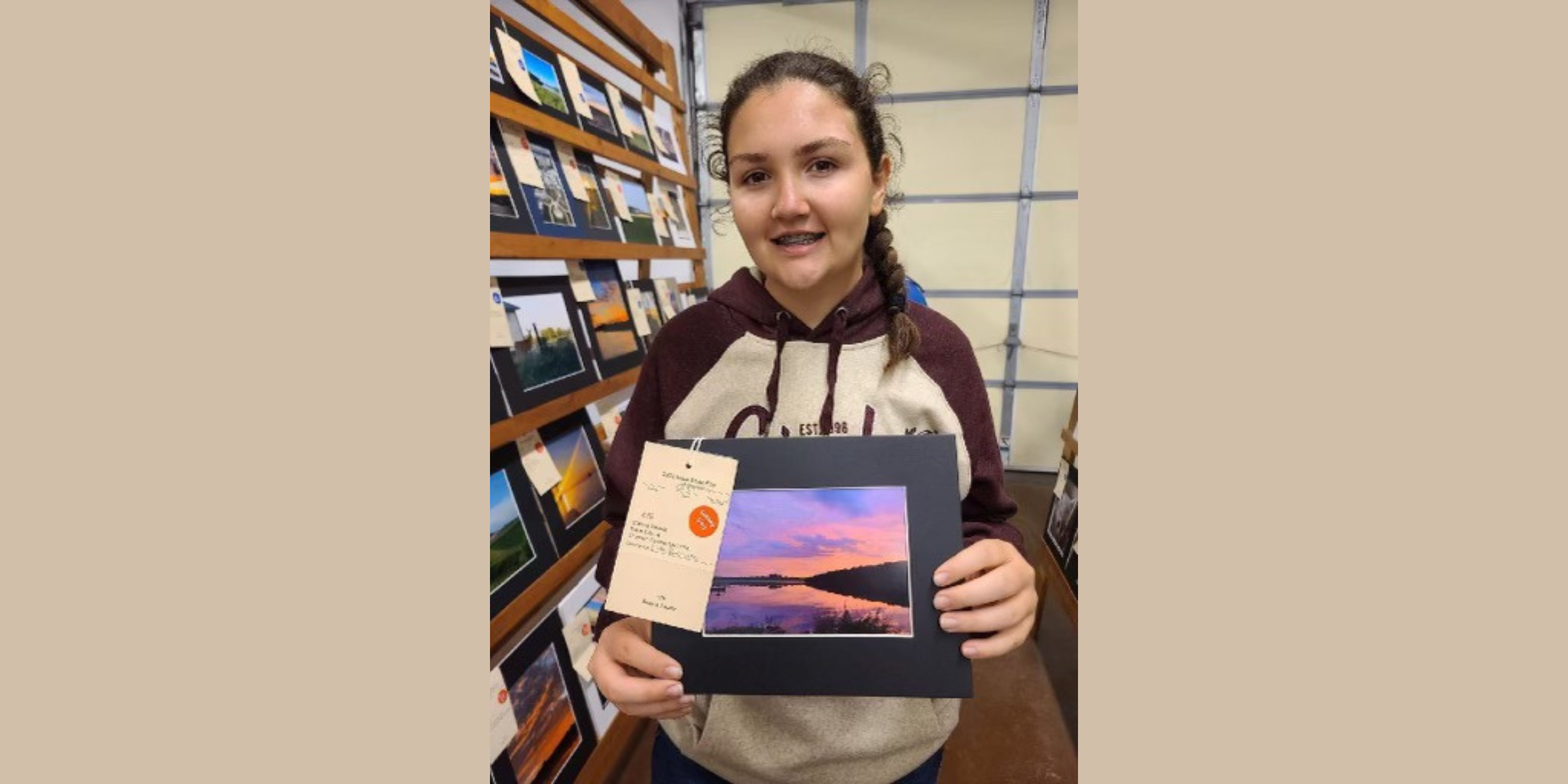 As the Iowa State Fair geared up, many FFA members could be found across the fairgrounds competing. The action began for FFA members on Wednesday, August 9 and continued through Friday, August 12. If you were attending the fair, you could find members of the Central Trail FFA competing in Photography, Poultry, Horse, Sheep, and Swine competition! Members were excited to meet many goals with their project, and are already making plans for next year!
The results for FFA members a the Iowa State Fair are as follows: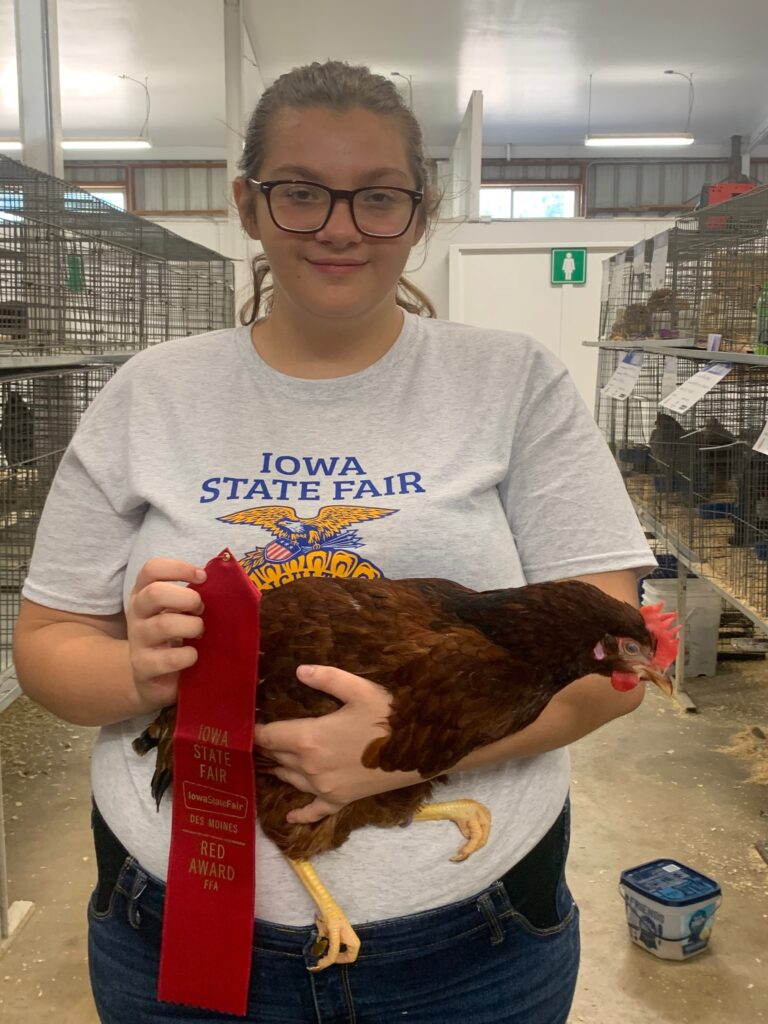 Lizzy Fairchild and Lizzy Curl competed in the 2022 Iowa State Fair Poultry Show on Wednesday morning!  Lizzy Fairchild earned 2 blue ribbons with her Dark Brahma Hens and Lizzy Curl earned a red ribbon with her Rhode Island Red Hen!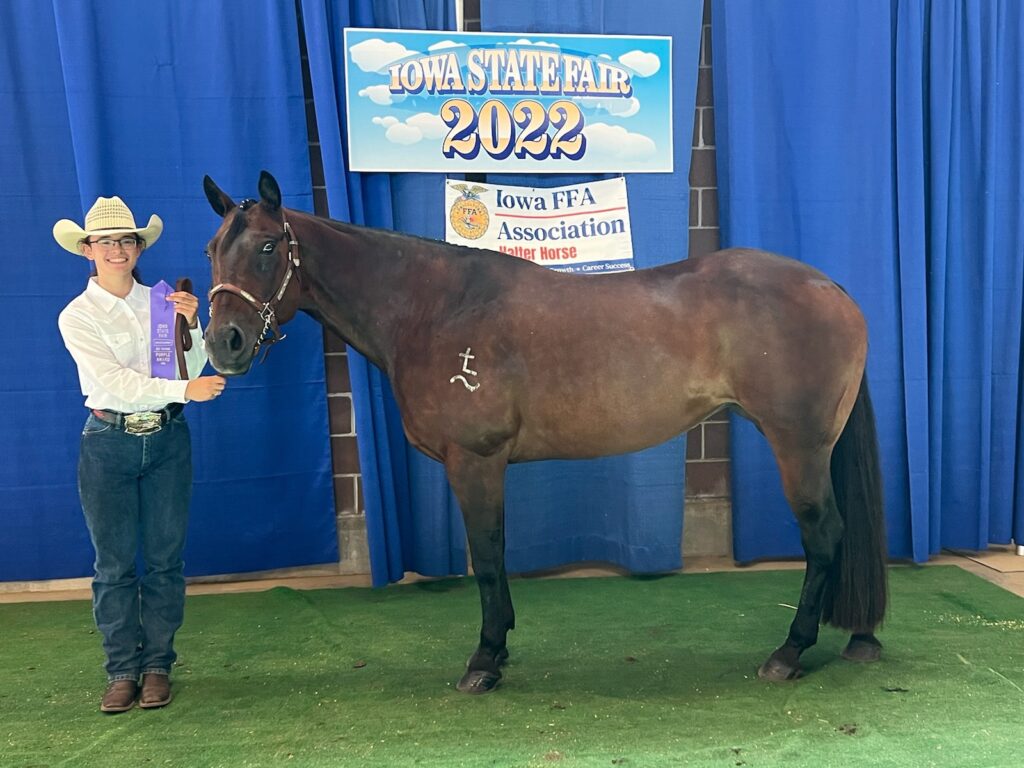 Chloe Hamaker completed her annual Iowa State Fair experience at the FFA Horse Show!  Chloe had an outstanding 3 days at the Iowa State Fair, some highlights include:
Pole Bending – 6th Place, Purple Ribbon
Aged Mare Halter – 3rd Place, Purple Ribbon
Barrel Racing – Blue Ribbon
Ranch Horse Pleasure – Blue Ribbon
Trail Class – White Ribbon
Herdsmanship – Blue Ribbon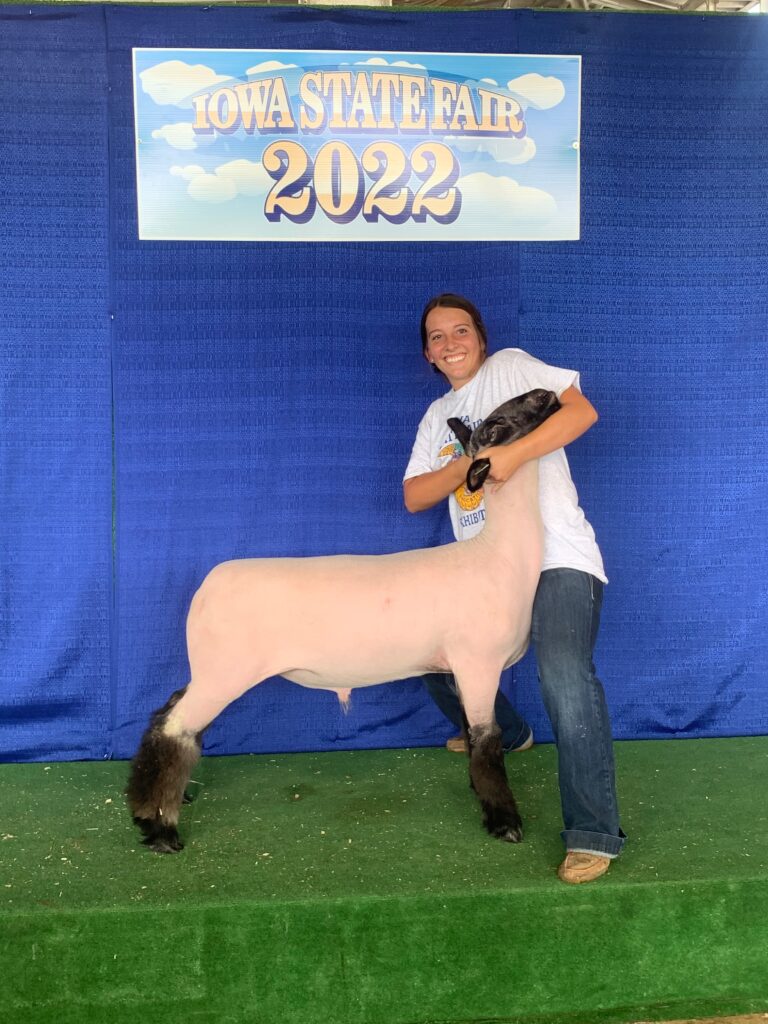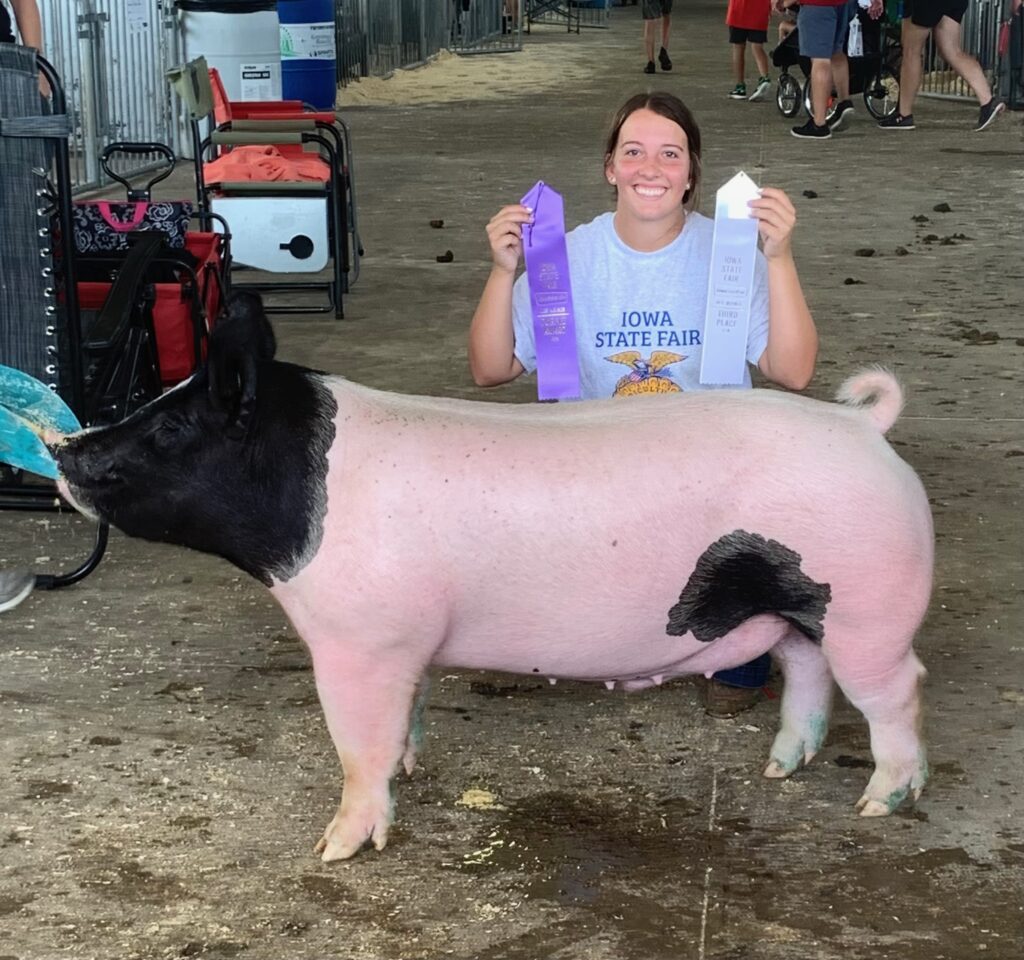 Carlee began her week showing swine, receiving a blue ribbon with her Yorkshire Barrow and he Commercial Gilt!   She then moved to the sheep barn where she received a blue ribbon with her Heavyweight Market Lamb!  Hallee also competed with her Speckled Faced Wether receiving a blue ribbon.  Friday morning brought us to the sheep barn again, where Hallee was quickly pulled into line by the judge allowing her to finish 8th in her class and receiving a blue ribbon!  A mad dash to the swine barn allowed us to watch Carlee top off her  Iowa State Fair Experience by placing 3rd overall with her barrow and receiving a Purple Ribbon!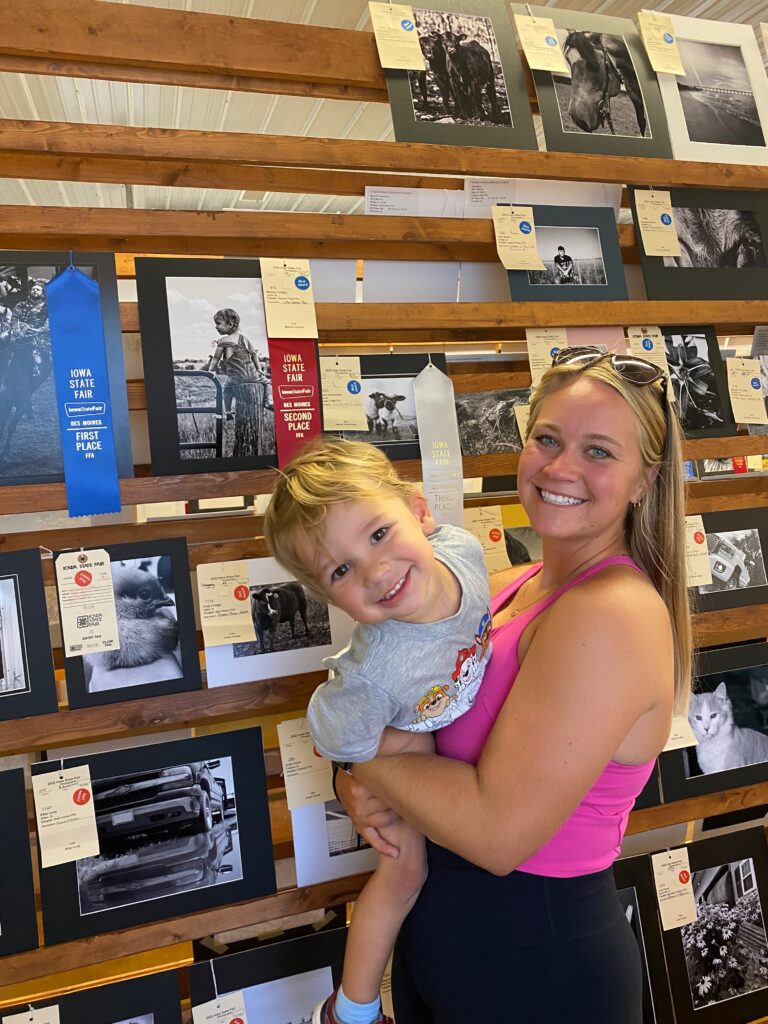 Maizee Lindsey competed in the Iowa State Fair FFA Photography receiving 2nd Place for her photo entered in the Black and White Division, two blue ribbons, and a red ribbon. 
Bianca Swartz (see first photo) also competed in Iowa State Fair FFA Photography receiving a red ribbon and two white ribbons!
Attending the Iowa State Fair is a highlight for many of our members, and it is always exciting to see their projects as compared to members from across the State of Iowa!
---