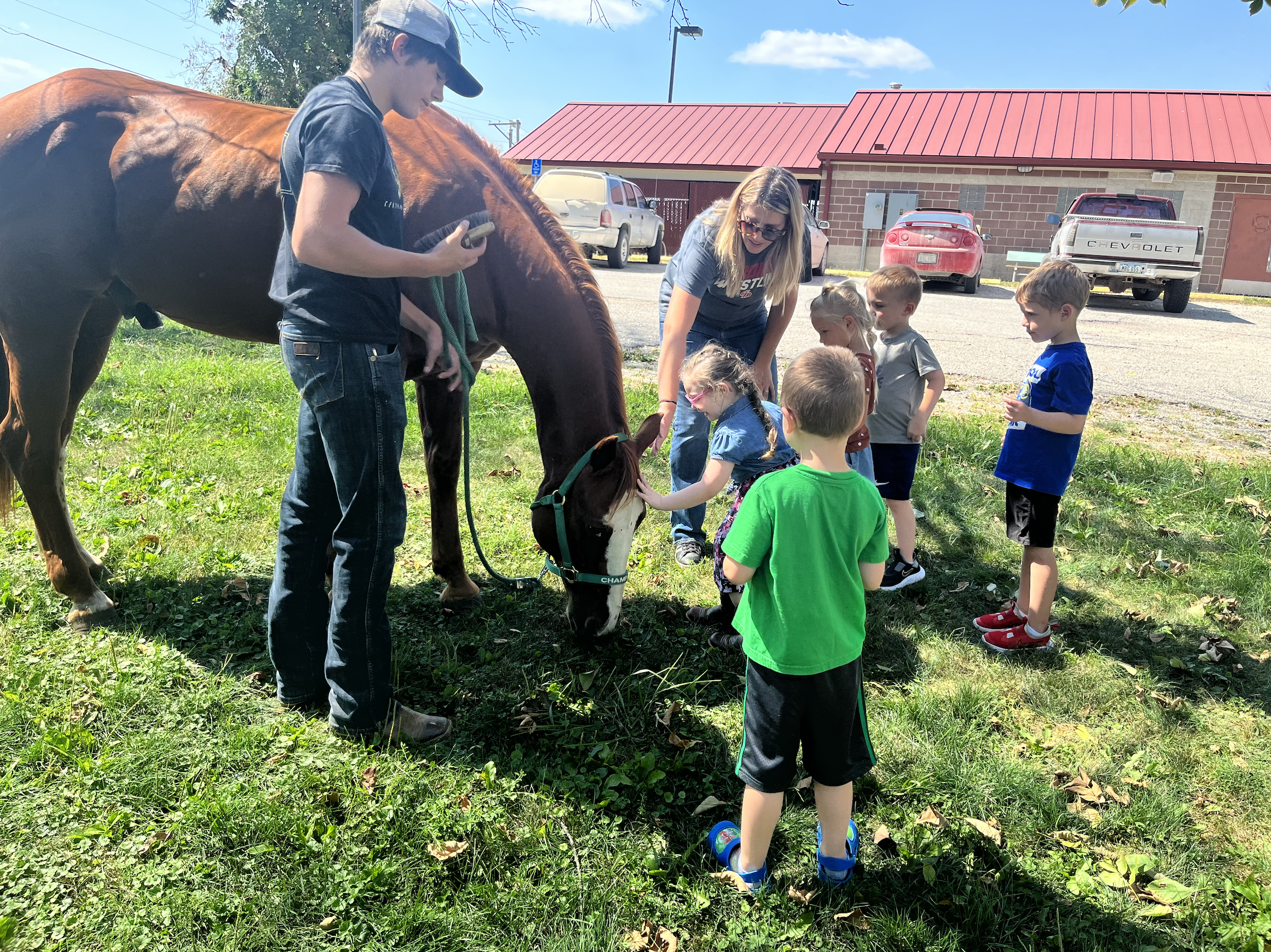 Story submitted by Lexi Jensen and Hadley Bell
On Wednesday, September 7, many of the FFA members and other Agriculture students hosted Petting Zoos for the Elementary, Little Cardinals preschoolers, and Westview Acres Care Center for the elderly. The FFA and Agriculture classes had various animals for the children and elderly to look at, touch, and learn cool facts about each of them. These animals include ducks, cats, chickens, horses, ponies, goats, dogs, turkeys, rabbits and the kids favorite a llama.
The students not only got to learn about animals but also were given the opportunity to see and sit on four wheelers, dirt bikes, and lawn mowers, and learn about rodeo equipment. The petting zoo gives these students and the elderly the opportunity to do hands-on activities and learn about many different animals. At all ages you can still learn about agriculture!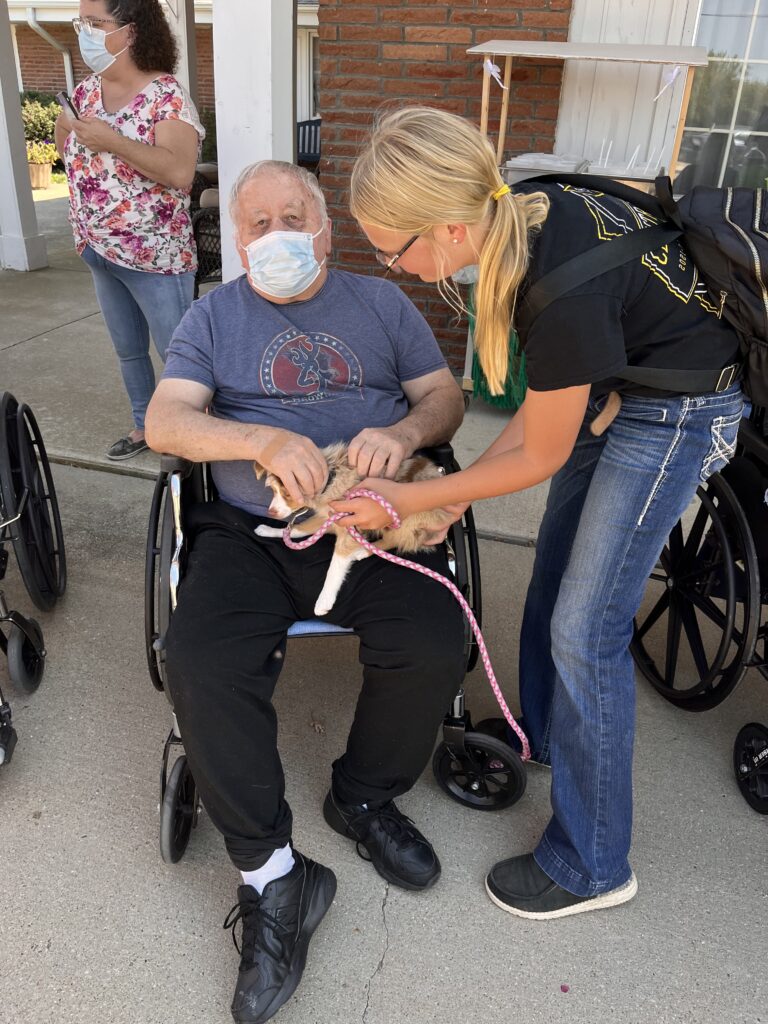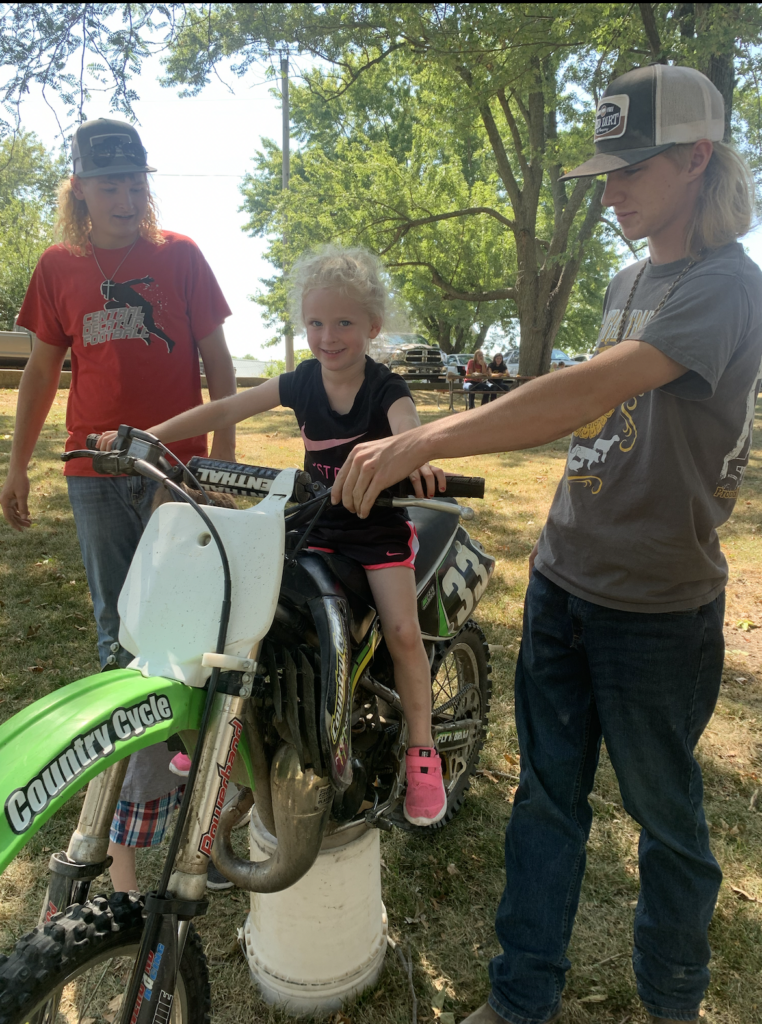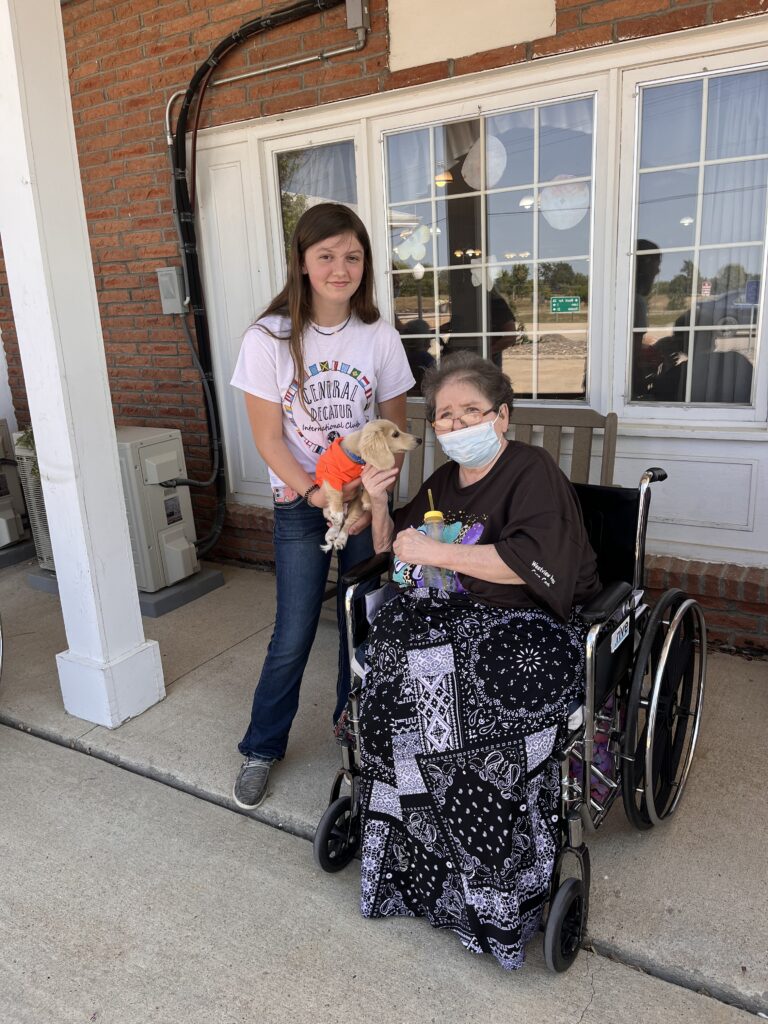 ---