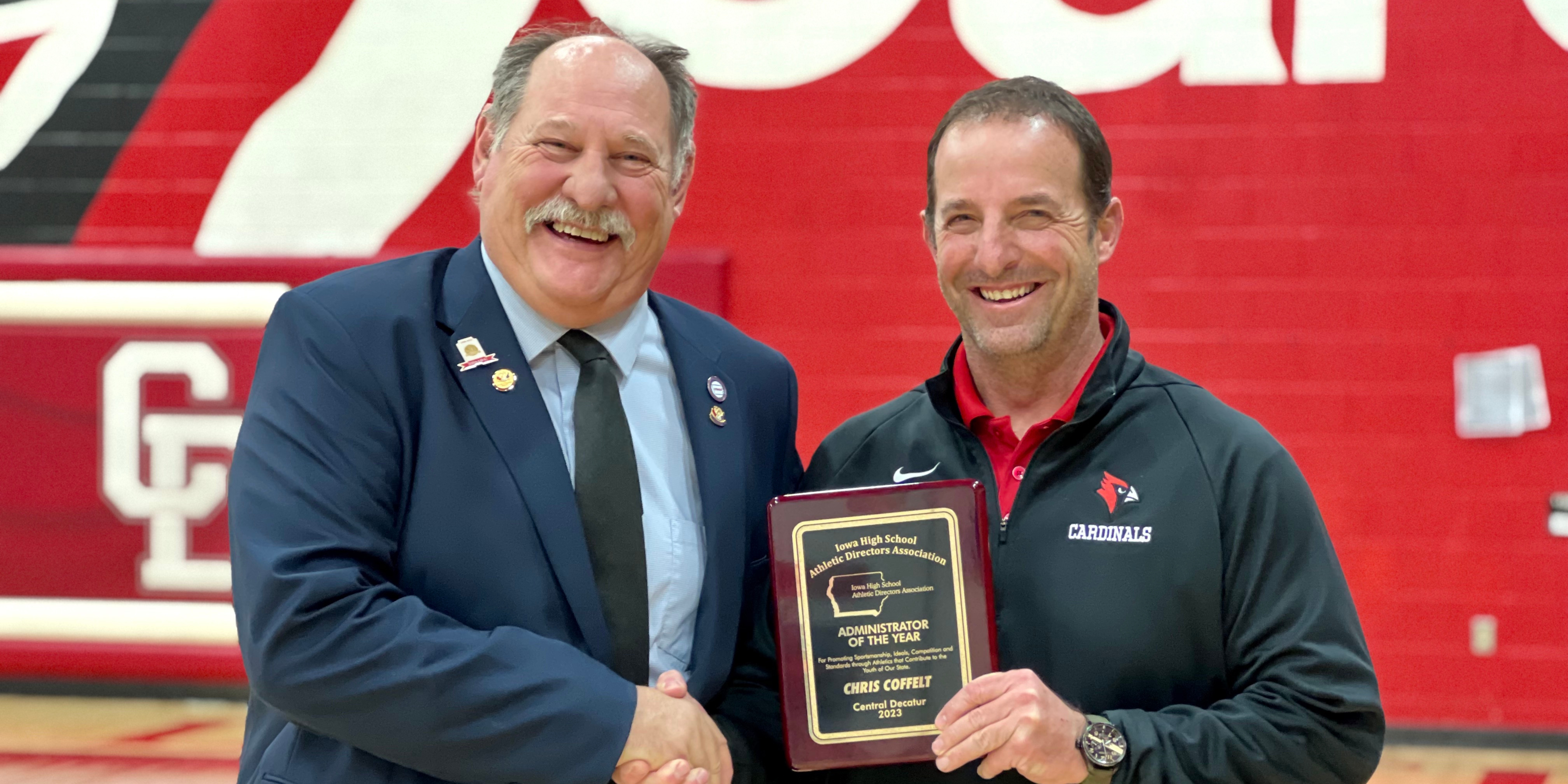 The Iowa High School Athletic Directors Association recently honored Central Decatur Superintendent Chris Coffelt as the Administrator of the Year. David Huff, an executive board member of the Iowa High School Athletic Directors Association, presented the award at Friday night's basketball games.
Mr. Coffelt has been a pillar of support for CD Activities throughout his time at Central Decatur. He serves activities and athletics alike. You will find him announcing wrestling, line judging at volleyball, taking tickets at the drama production, helping with supervision at concerts and sporting events, being an exchange zone judge during track meets, driving the trail cart at XC, and pretty much wherever else I may need his help. Most importantly, his leadership and vision is a constant driving force in the continued development of our programs and facilities. We have much to celebrate within our programs and facilities at Central Decatur and Mr. Coffelt's effort and support of our students and staff is an integral part of this success.
Congratulations to Mr. Coffelt!
---