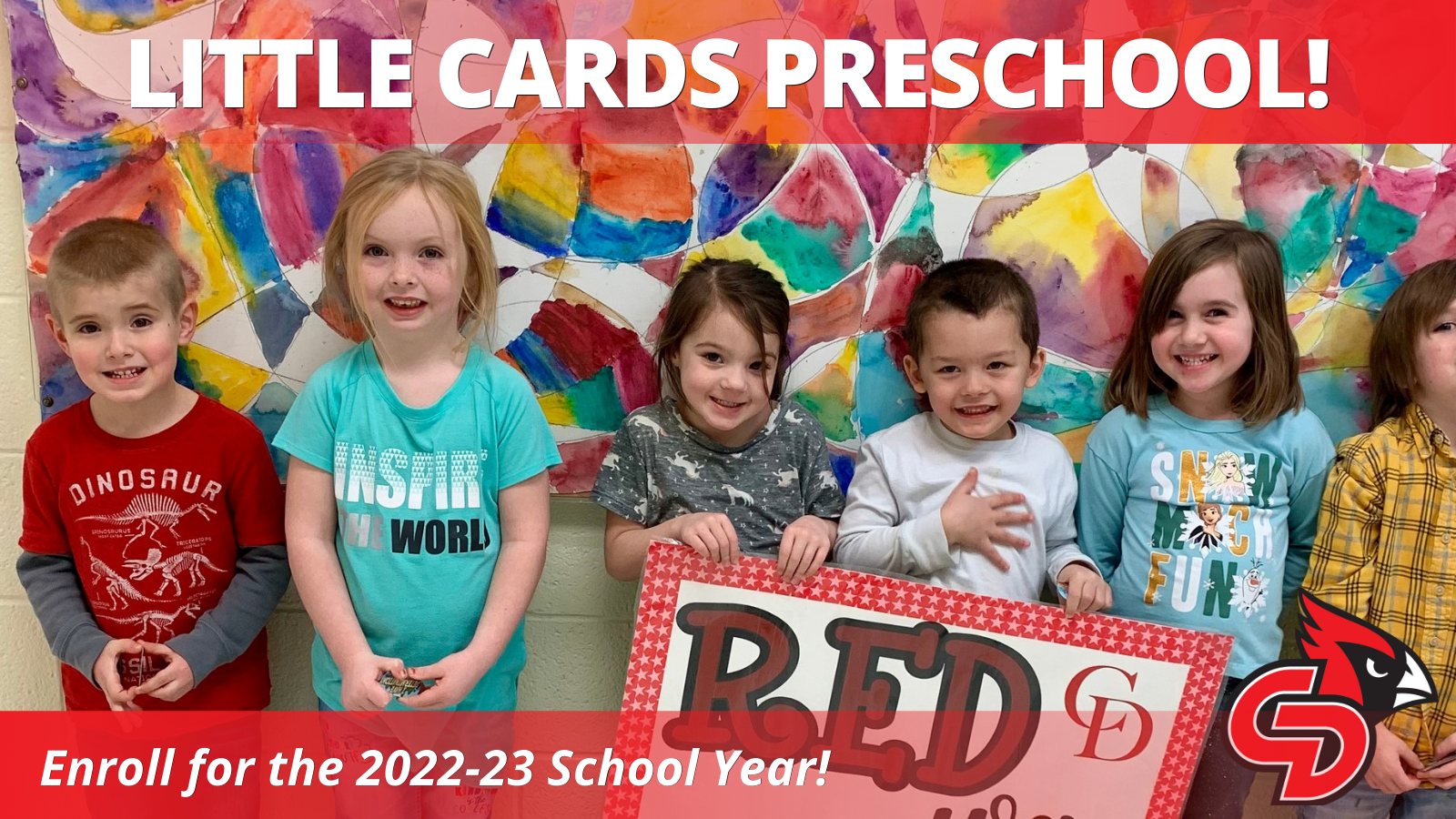 Enroll in preschool for the 2022-23 school year!
Our Little Cards program prepares children to be confident and independent learners. Students learn how to play together, explore their curiosity, and gain new skills—giving them an outstanding foundation for the rest of their time in our schools.
Preschool is open to children who will be 3 or 4 years old on or before September 15, 2022.
To complete the application, parents/guardians are asked to provide:
✅ Proof of income for the past 12 months
✅ Proof of your child's birth
✅ Proof of your residency
To enroll, attend our registration day on Friday, March 25, from 8 a.m to 3 p.m. at South Elementary School.
---