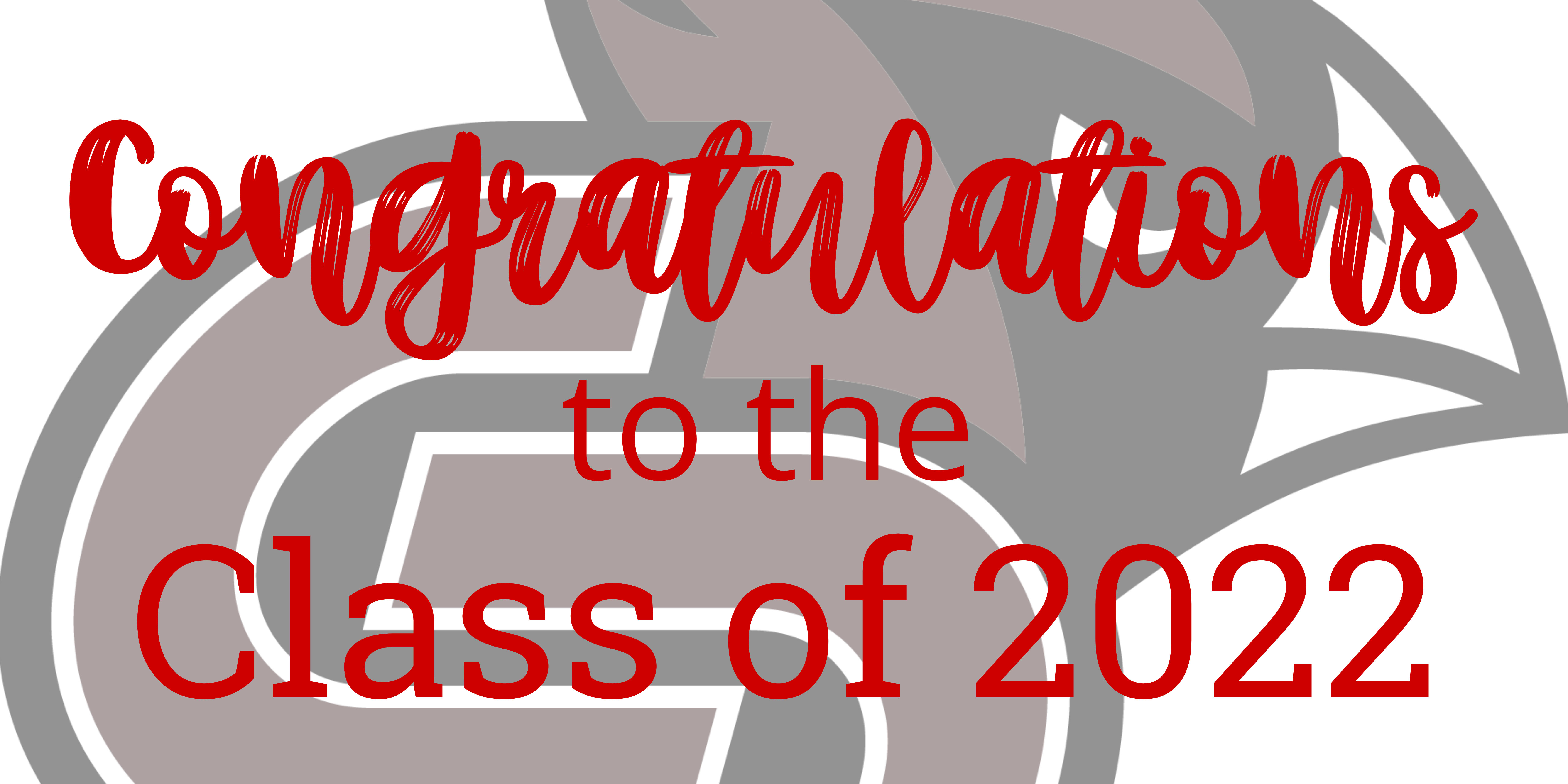 May first is recognized as "Decision Day" for seniors across the country. Central Decatur seniors have been working hard to finalize their plans after high school, and the month of May is an exciting time for them as they close one chapter and start their new beginnings. Central Decatur celebrated seniors and their decisions during lunch on Wednesday, May 11th. A video created by senior Maddy Leahy was shown on a loop throughout lunch periods for seniors and underclassmen to learn more about where the class of 2022 is headed after graduation. Seniors also had the opportunity to place their name on a map in the lunchroom to showcase their decisions as well as take photos with their fellow classmates. This was a great time for seniors to be recognized for their decisions and for underclassmen to be exposed to the various options after high school.
Video compiled and submitted by Madison Leahy '22.
The class of 2022 consists of fifty-five seniors earning their high school diploma and one foreign exchange student. Of the fifty-six seniors, 25 are planning to attend a 4-year college after high school, 15 are planning to attend a 2-year college (with some planning to transfer afterwards to earn their bachelor's degree), 4 are furthering their education by earning a certificate or diploma, 1 is seeking an apprenticeship, and 11 are entering the workforce directly. At Central Decatur, we want to congratulate seniors of all pathways and look forward to seeing the great things they will accomplish in their next steps!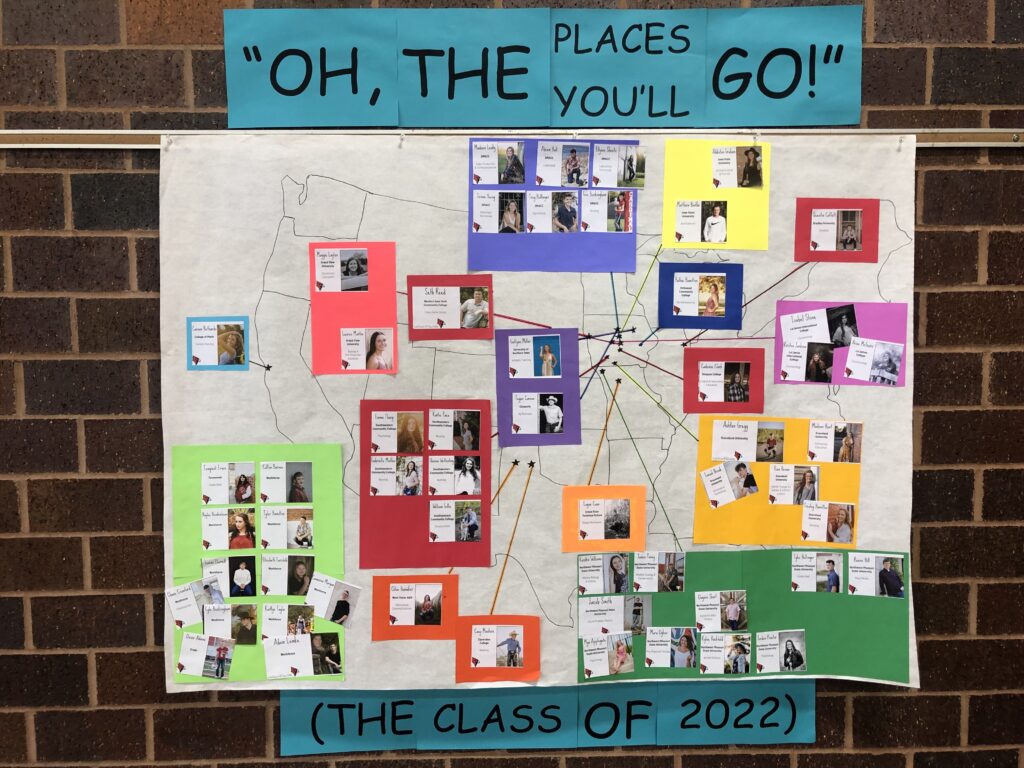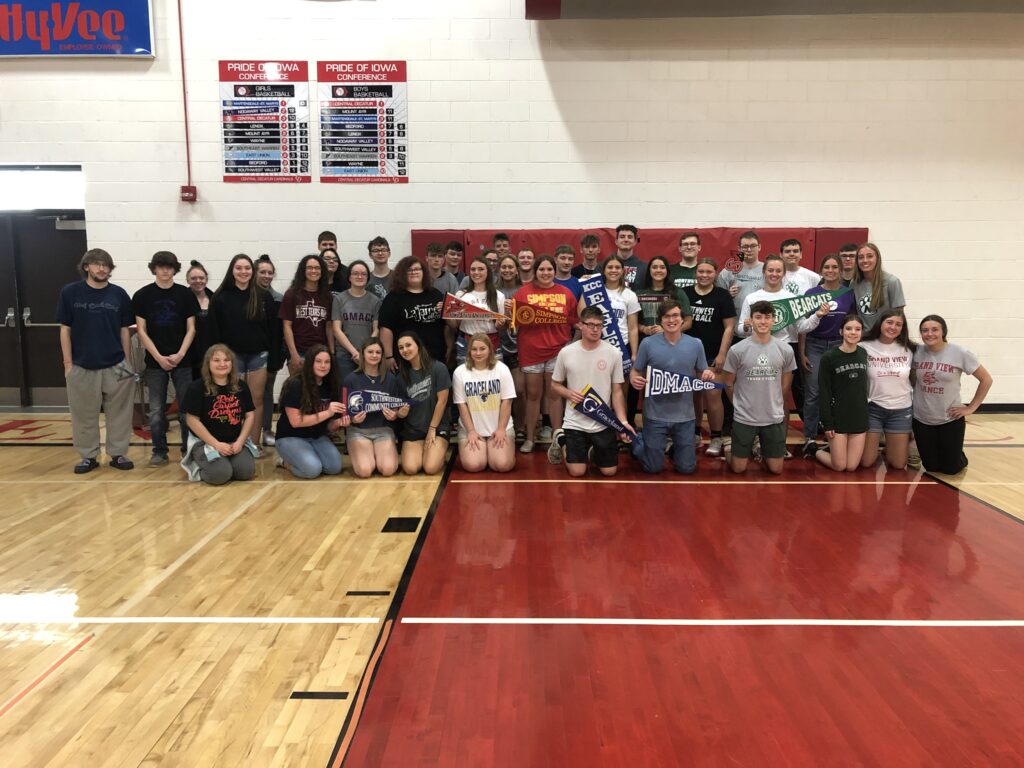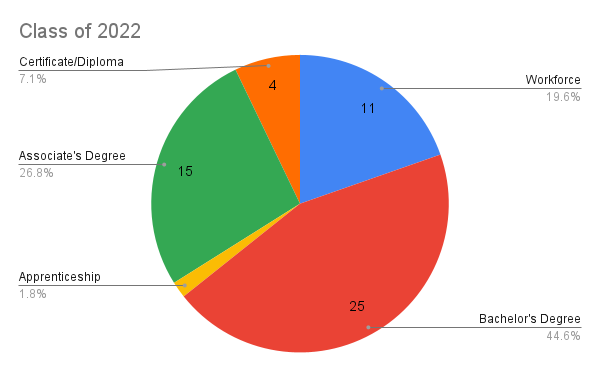 ---