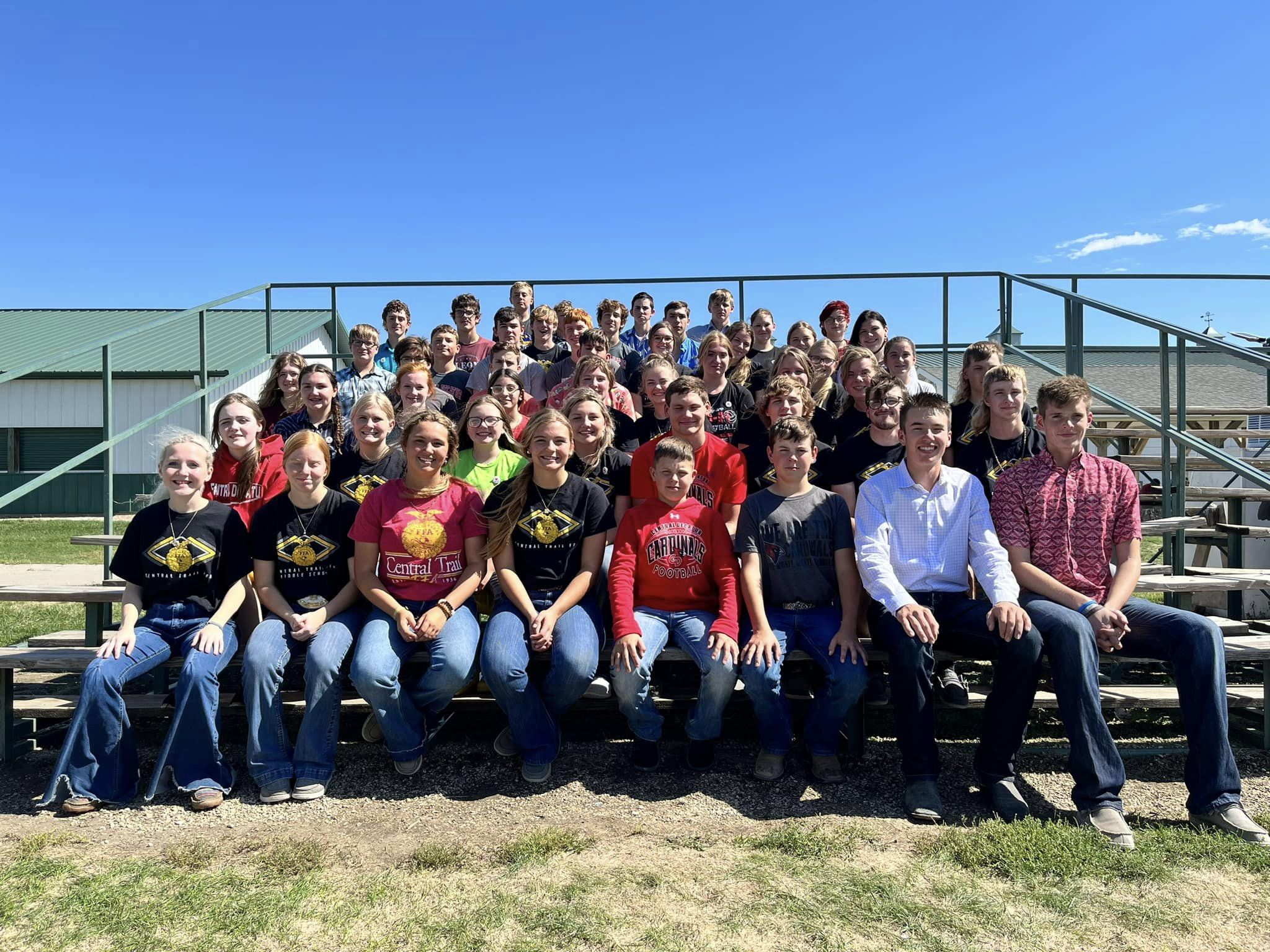 Story Submitted by Lexi Jensen '23
On Tuesday, September 20, 2022, Central Decatur agriculture students participated in the South Central CDE Day in Osceola, Iowa. There were a total of 1,462 agricultural student participants. Congratulations to the following Central Decatur students:
Advanced Horse Judging
3rd Place Team: Cutter Frisbie, Cooper Horton, Payton Bragg, Morgan Buckingham
5th Place Team: Bianca Swartz, Mason Allen, Gus Oesch, Matthew Foltz
Cutter Frisbie – 7th High Individual
Mason Allen – 10th High Individual
Novice Horse Judging
9th Place Team: Angel Keeney, Krey Hunt, Riley Yoder, Riley Benda
Angel Keeney – 8th High Individual
Advanced Livestock
Grant Boyd – 25th High Individual
Kyle Linhart – 61st High Individual
Novice Livestock
13 Place Team: Cortlynn Cook, Braeden Thomas, Coby Martin
71st Place Team: Soiyer Smith, Haley Bettin, Jaelyn Gorsline
Vet Science
11th Place Team: Bly Hunt, Jamie Oesch, Hadley Bell
Dairy Foods
16th Place Team: Angel Gilliam, Izzy Carcamo, Mili Waugh, Megan Young
Soil Judging
11th Place Team: Abby Leahy, Jeffrey Richards, Makenna Perkins, Wade Hill
13th Place Team: Anden Hall, Quinn Kernen, Carson Scrivner, Cord Hamilton
20th Place Team: Kelly Parsons, Lane Leeper, AJ Moore
29th Place Team: Cal Buckingham, Addy Stone, Nolan Pierson, Wyatt Hamaker
Congratulations to the District Soil Judging Team, who will compete at South Central District Soil Judging on Wednesday, September 28: Lane Leeper, AJ Moore, Cord Hamilton, and Anden Hall.
---