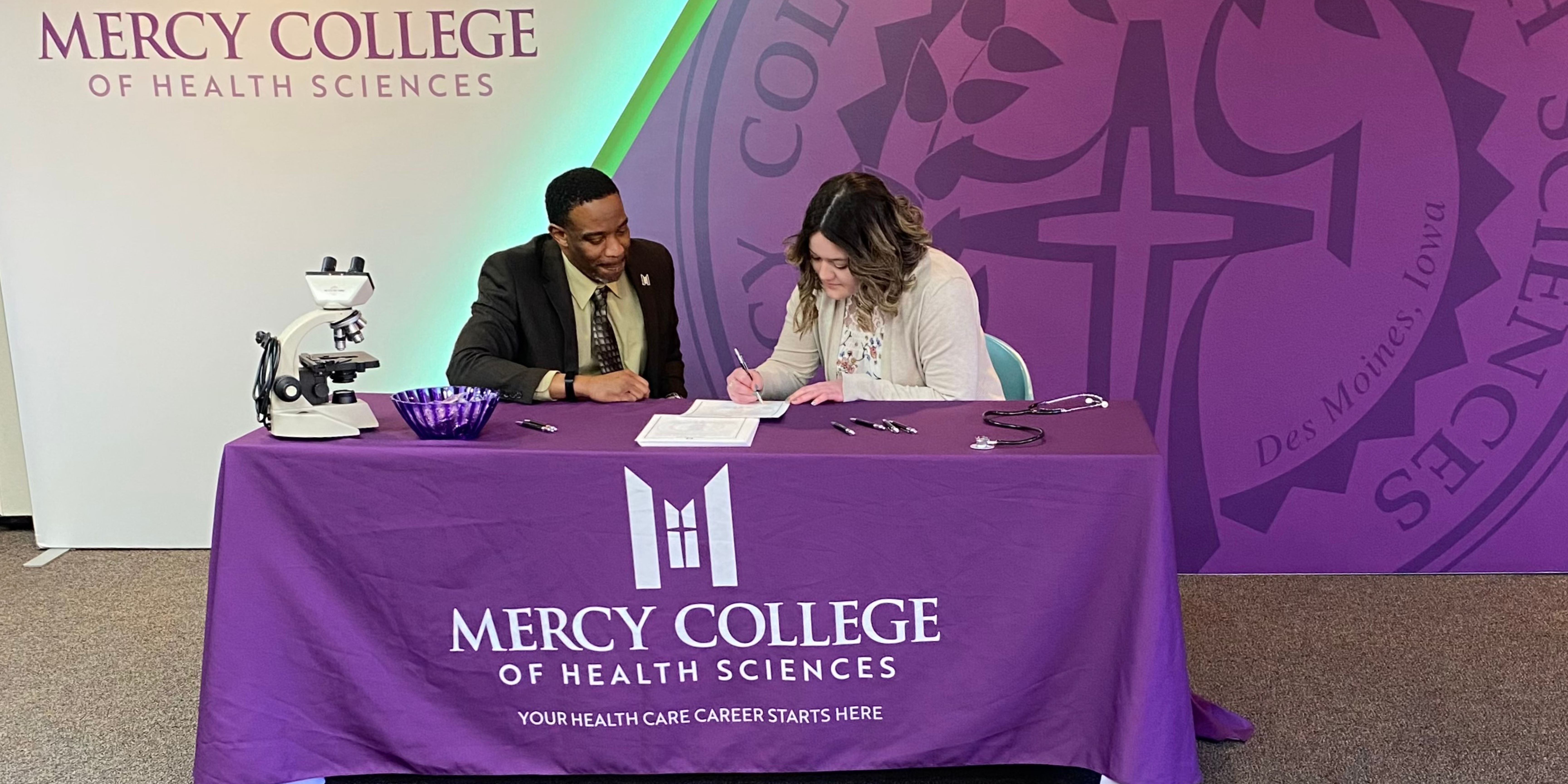 Julisa Suazo '23, senior at Central Decatur High School, has finalized her post-secondary plans to attend Mercy College of Health Sciences. She was honored to attend Mercy's Signing Day on February 1, 2023. Julisa shares a little about her experience below.
"On February 1st, I was able to attend the Mercy College of Health Sciences signing day! This signing day has been held for the past two years. They decided to create this special event for students planning to attend Mercy, and since they don't have a sports team, this signing event is for academic students. During the day, we heard from a few speakers, had a tour of the campus, learned a little bit more about the degrees offered at the college, and had the signing event where we met the President of Mercy College, Dr. Adreain Henry. This event was very fun and also a great opportunity to get to know the college and some of the administrators that will be helping me along the way!
I plan to attend Mercy College of Health Sciences and receive my Associate's Degree in medical assisting. Afterwards, I plan to use this degree to become an optometric technician, and possibly in the future, further my education and become an optometrist! I am so thankful that I had the opportunity to attend this event and for the opportunity to receive further education at college!"
Congratulations, Julisa!.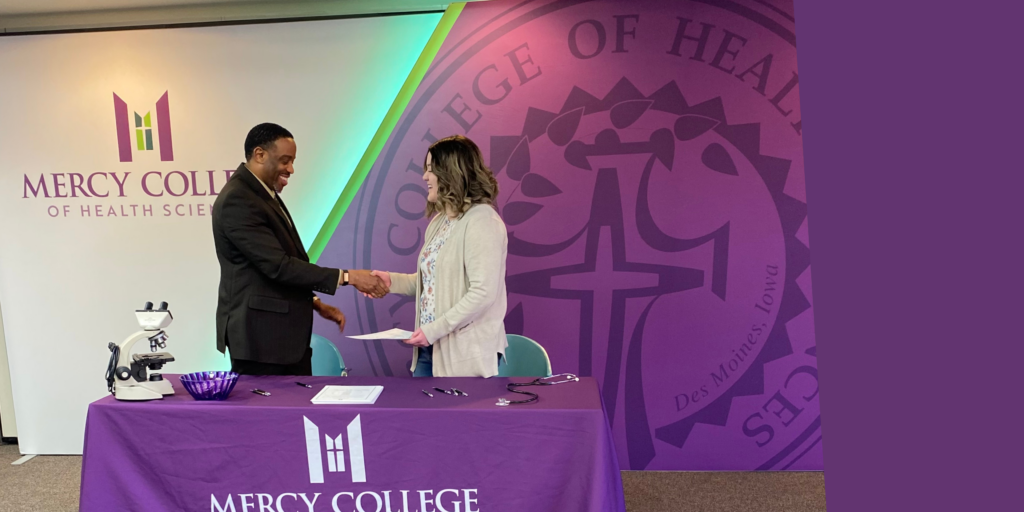 ---