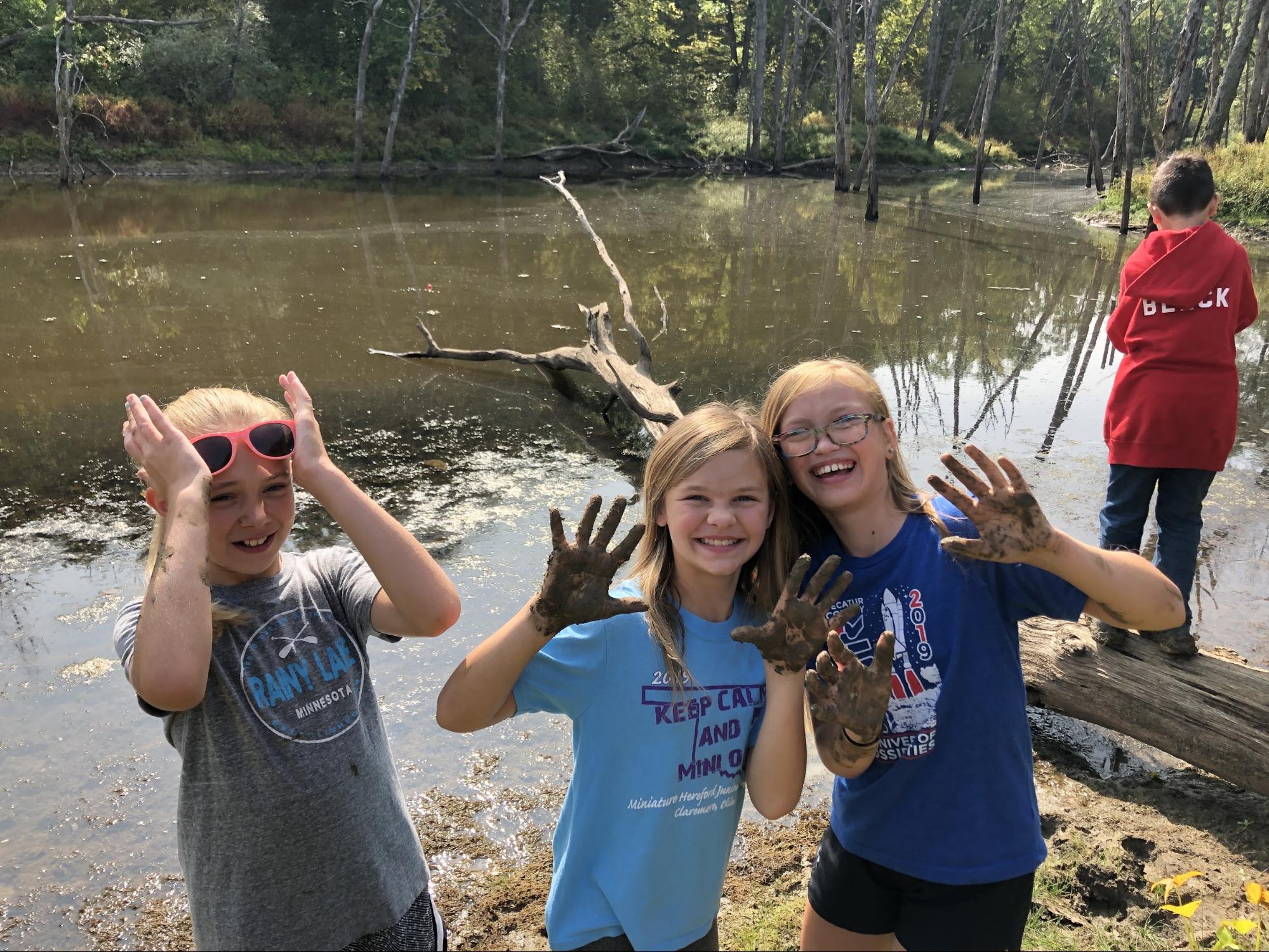 Central Decatur fifth and sixth graders participate annually in the School of the Wild (SOW) program. The SOW has run for more than twenty years as a joint effort by the Iowa City schools, the Department of Natural Resources and the University of Iowa. Central Decatur was the first school to pilot the program outside of Iowa City in the fall of 2019. Our students enjoy a week of outdoor learning thanks to a coordinated effort among the SOW University of Iowa staff, the Iowa Department of Natural Resources, the Decatur County Conservation Board and the Central Decatur School. Fifth graders spend their week at Slip Bluff County Park located just west of Davis City. Sixth graders venture to Nine Eagles State Park, which is located south of Davis City.
A key feature of the program requires students to pack everything they will need for their days in the park on their own backs. Students are each responsible for their own needs including lunch, water, sunscreen, bug spray, and learning materials including their SOW journals. The week does not get postponed because of weather, which emphasizes the importance of preparedness. Only the responsible students make it comfortably through the week.
SOW days are filled with learning through exploration and physical activity. Students naturally develop a stronger understanding and appreciation for their natural world during their week away from the regular classroom. Learning topics for the week include entomology, ornithology, shelter building, and ecosystem studies including the prairie, wetlands, and woodlands. Many students report that the SOW week is their favorite memory from fifth and sixth grades.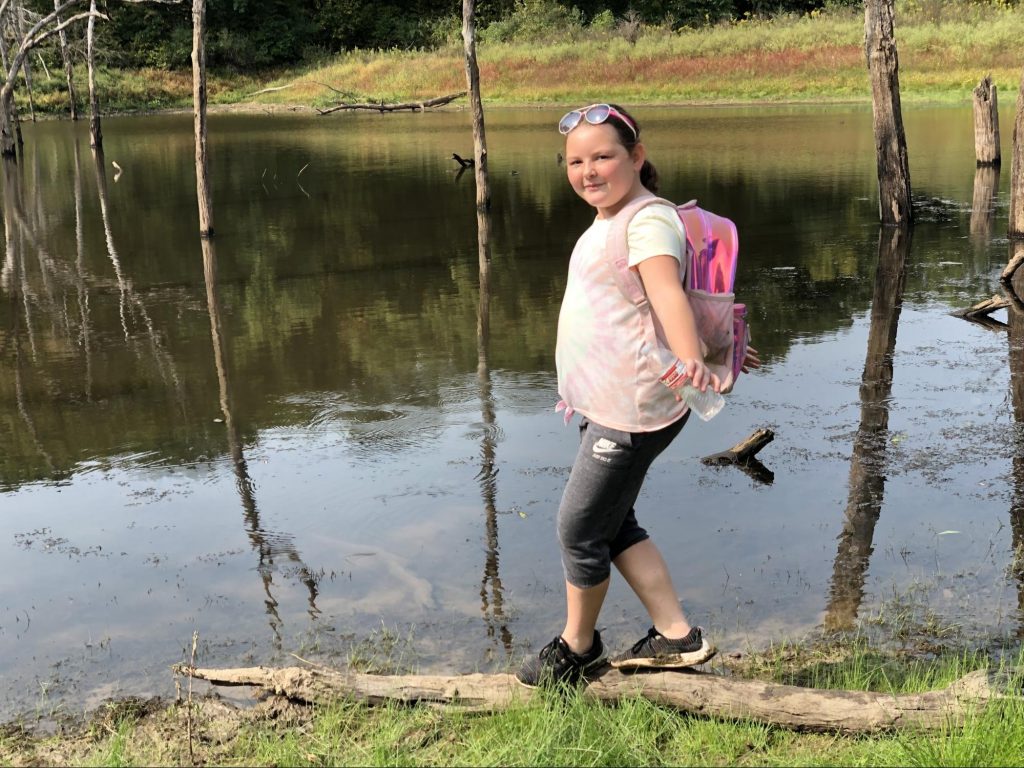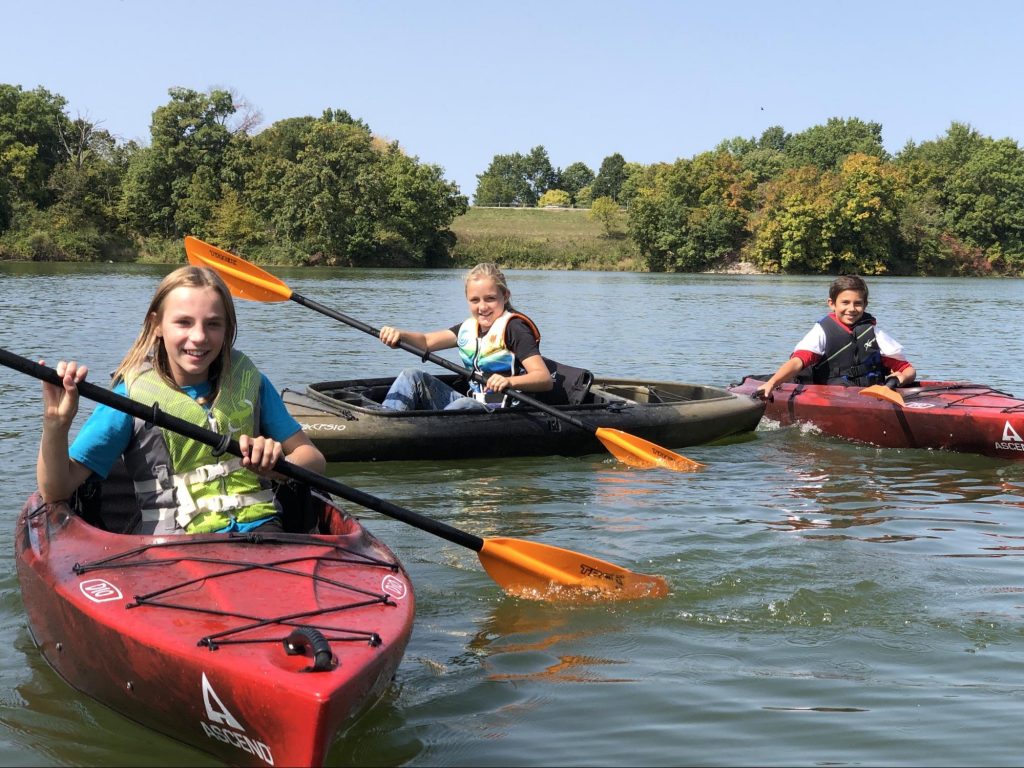 ---