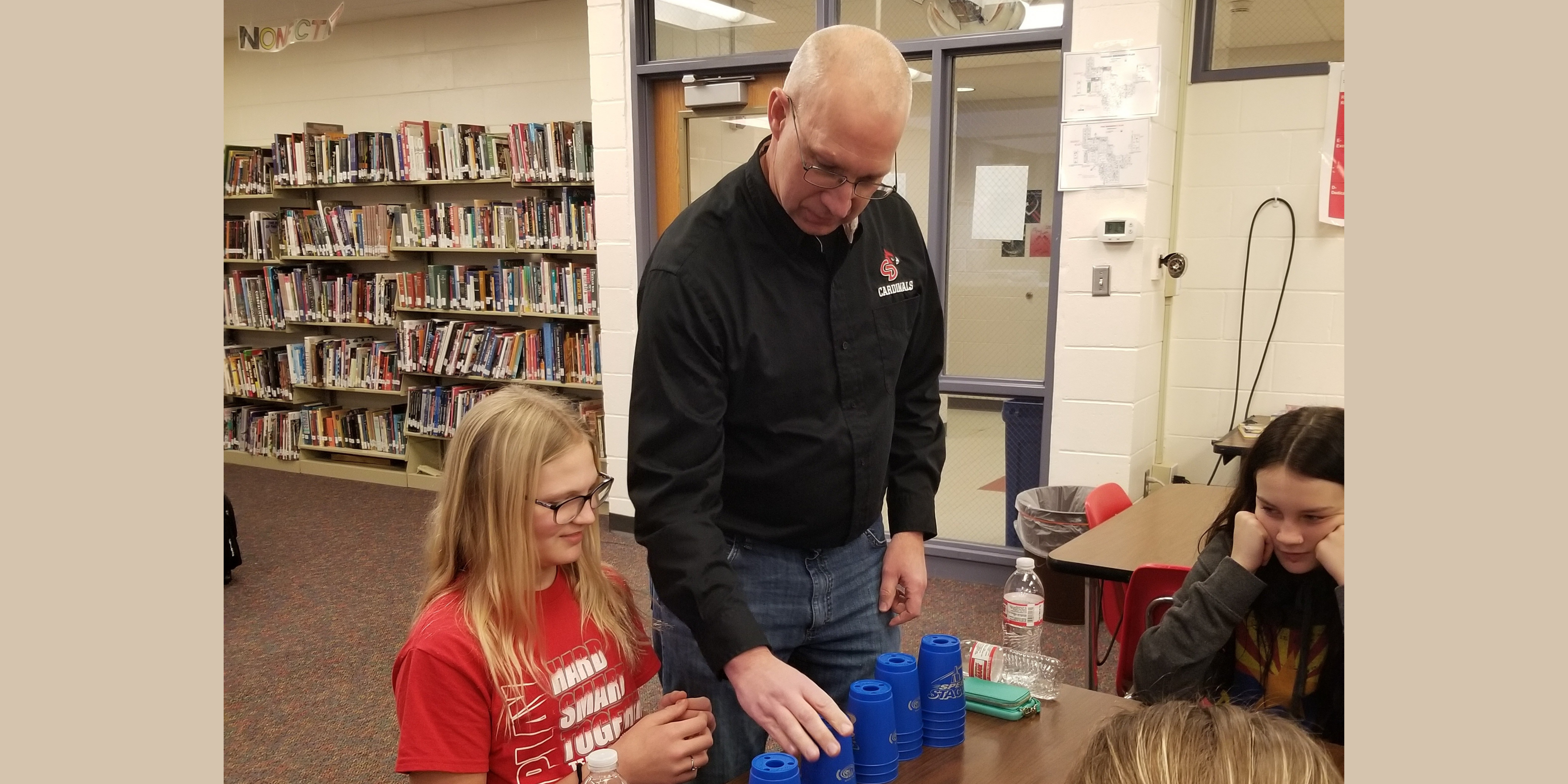 Secondary Principal, Mr. Johnson, challenges a student in a cup stacking contest.
Reece Tedford, Central Decatur's Trio representative, visited an eighth grade seminar class to discuss digital citizenship. Mr. Tedford presented this serious lesson in a fun and engaging way. He first showed students how to check their cell phone data usage on Snapchat, Facebook, games, movies, etc. Some students were really surprised about the amount of time they spent on their phones.
Mr. Tedford also covered a couple of illegal phone activities. One of the illegal activities is taking a video of someone and uploading it to the internet without their permission. The second illegal activity covered was harassing or using hateful speeches while conversing online. This is called cyberbullying or cyberstalking. Conviction of these crimes could result in probation or even jail time.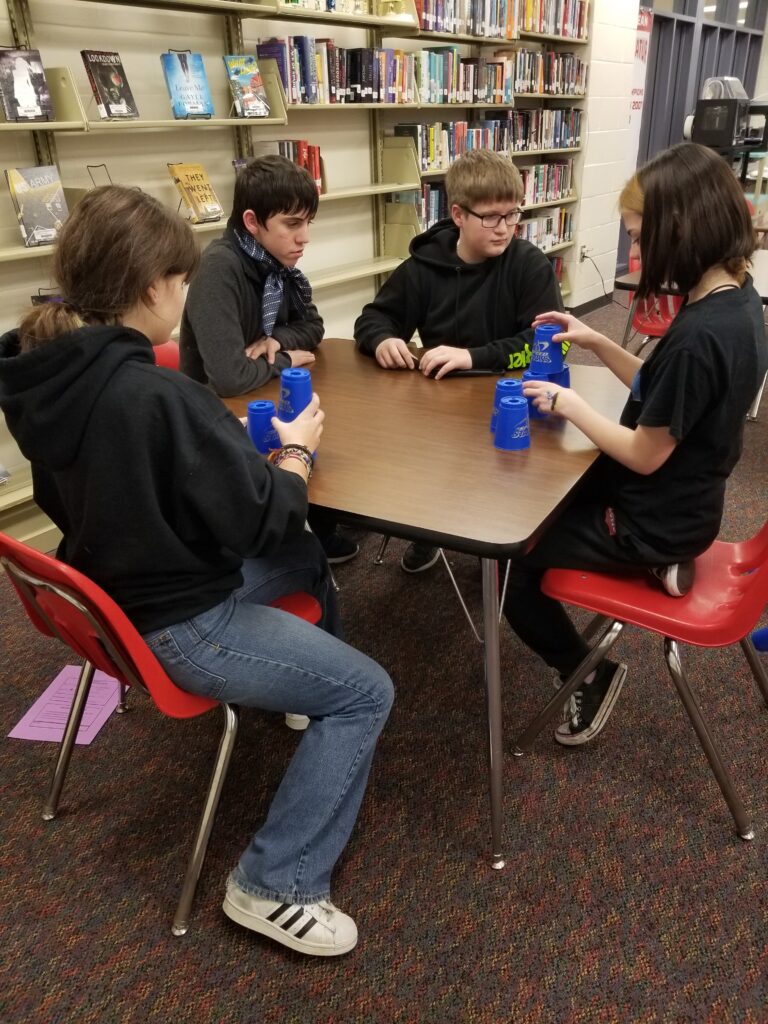 The lesson ended with a cup stacking competition. Congratulations to our principal, Mr. Johnson who visited class and challenged a student. After one match, Mr. Johnson walked out a winner (however students had to play the best two out of three games to win).
---