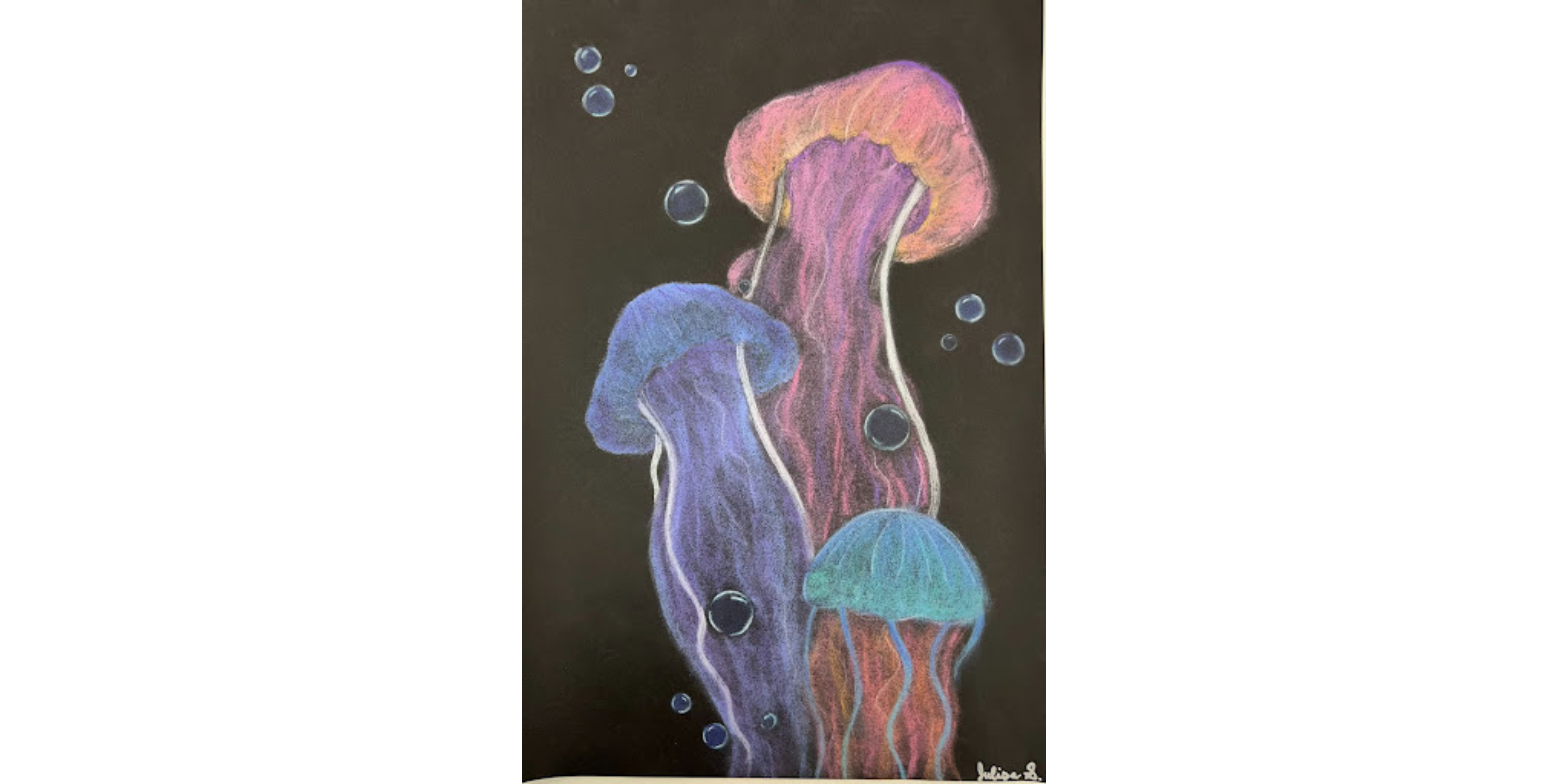 Last year, Mrs. Pedersen got the pleasure of choosing artwork of four deserving students to have their artwork professionally printed and framed to hang up in the hallway for permanent display in the highschool. This year, she got to choose four more pieces to hang up in the hallway. This year's student artists to have the honor of highlighting their talents and showcasing their work are Julisa Suazo '23, Grant Boyd '23, Maddison Jessen '24 and Joe Sheetz '24.
Wow! What can I say? The incredible piece of art shown here, Graceful Floating Jellyfish, with its bright colors and strong contrast was created by the hardworking and talented senior art student Julisa Suazo. This piece was drawn during our chalk pastel unit. It was only her third time working in this medium of chalk pastels. As you can see, she nailed it! She is a perfectionist and her effort over the years from 7th grade to her senior year of art have been fun to watch. Just like in this drawing, with all of her hard work and dedication, Julisa will excel in whatever she decides to do!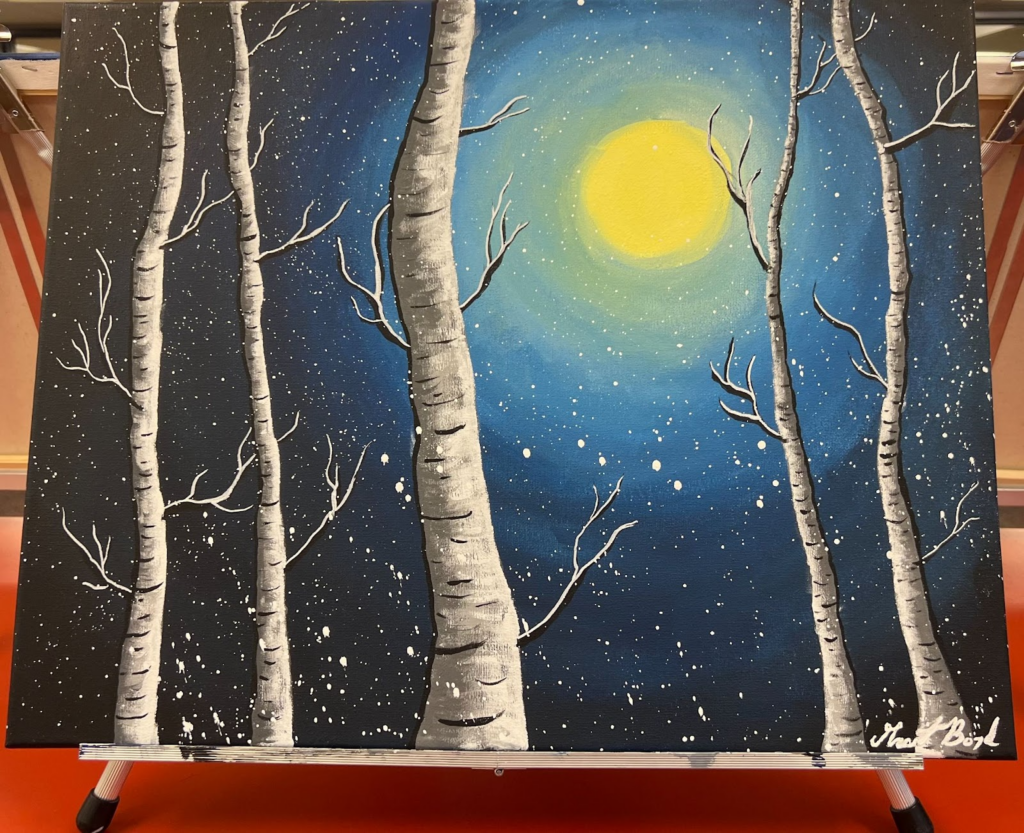 This beautiful painting was created by the hardworking and talented senior art student Grant Boyd. Acrylic was new to Grant and he got to use it on many surfaces including a board, two walls, this canvas and a miniature canvas. In this piece, he was required to paint along this scene of winter birch trees. Grant's skillful use of shading and highlights create a wonderfully three dimensional painting. This winter scene glowing in the moonlight has beautiful colors that create perfect contrast.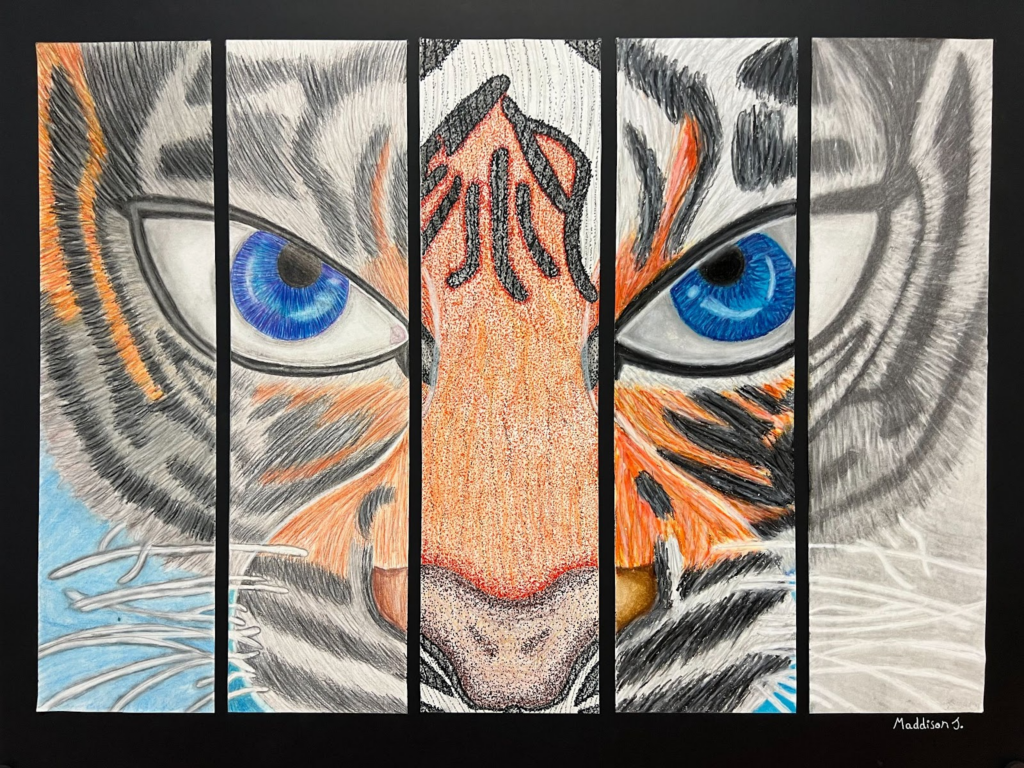 The amazing piece of art shown above, Get Into the Zonerama Tiger, was created by the hardworking and talented junior art student Maddison Jessen. She has created this front view of a tiger that seems to be watching you with its intense gaze no matter where you are standing in the room. In this challenging value study and media exploration project, she was required to use five different types of media. The mediums she used are from left to right, chalk pastels, colored pencil, pen & ink, oil pastels and graphite pencil. Her ability to match values across the zones is incredible.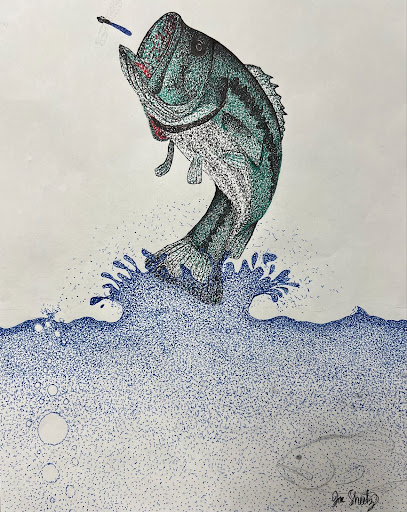 This wonderful piece of artwork shown above, Lunch, was created by the hardworking and talented junior art student Joe Sheetz. This was his free choice stippling drawing. This scene is done entirely in dots. Joe's attention to detail is amazing. Joe completed his drawing with the perfect amount of shading and values to make this fish look so realistic and three dimensional.
These four pieces of artwork were all printed to 16" x 20".  They are very impressive and will be an excellent addition in the main hallway.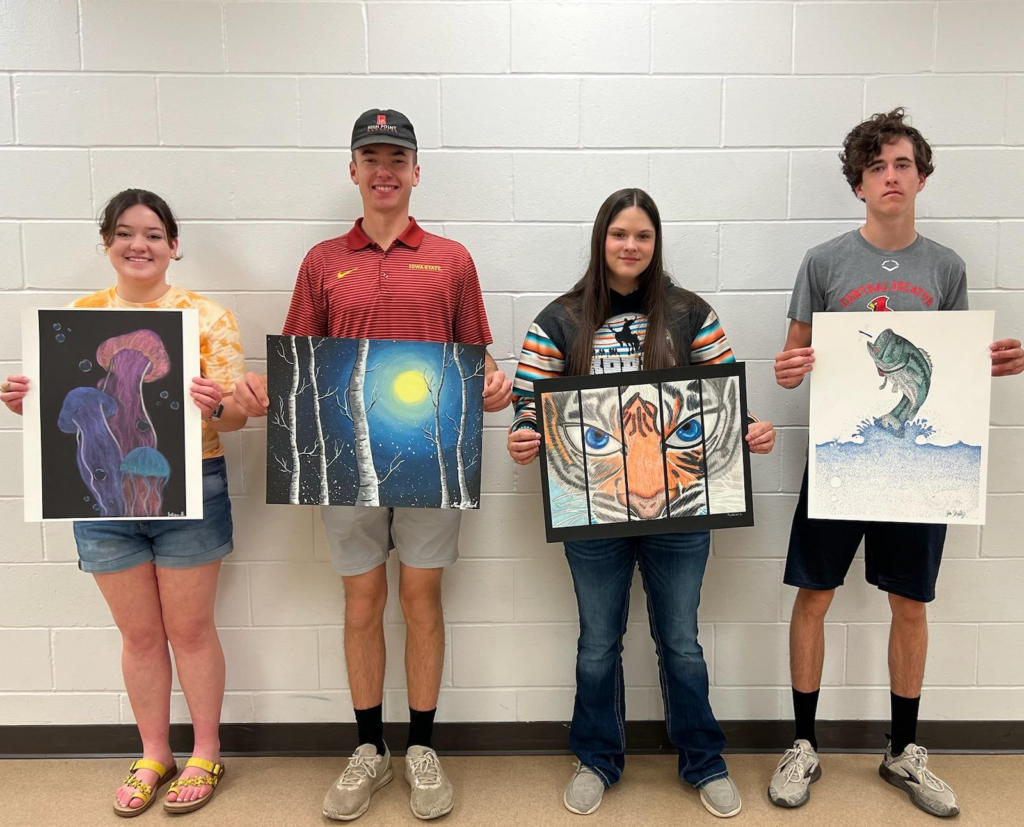 ---